---
Wine 1971 Château Chalon
Vin Jaune, Premier Grand Cru, Glassbutton with Brand, Bottled 1977
Provenance: Besch Cannes, 12/29/2016
Questions about this piece?
Some details:

Size
63 cl
Vintage
1971
Alcohol
20.0 %
Bottled
1977
Button
Glass shoulder button
Fill level
Base neck
Shape
Clavelin
Wine
(We currently have no information available on this category)
Château Chalon
(We currently have no information available on this brand)
Château Chalon wine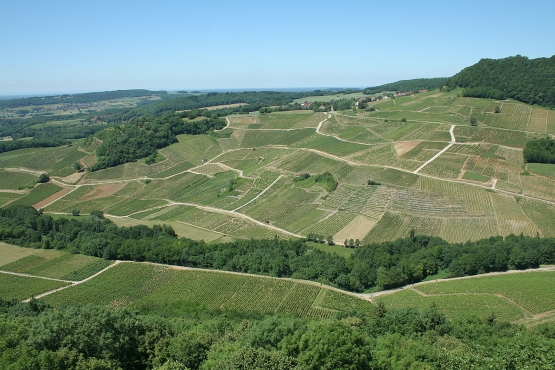 The composition of the soil is necessary to produce Château-Chalon. The particular character of the wine is in part due to the blue and grey marl from the Liassic, augmented by the limestone outcrops that form the higher cliffs. This, in turn, helps the warming of the microclimate, and that enables the grapes to ripen fully. The altitude of this particular band of marl varies between 250 and 400 meters above sea level.
Maturation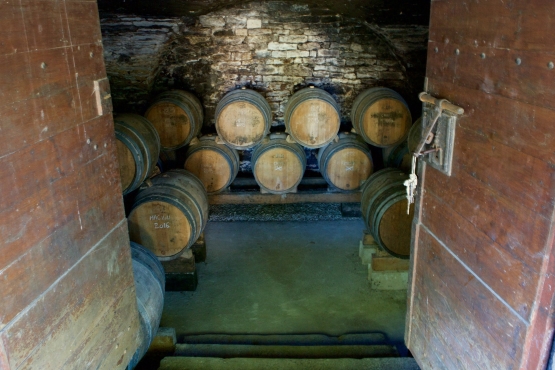 Only 20hl per hectare is harvested. The maturation period in oak barrels is the longest in France, namely 6-10 years. The barrels are not completely filled and are not refilled later so that air remains in the barrels. During the lagering, the wine comes on, a wrinkle-like layer composed of microorganisms that feed on oxygen, so that the wine does not oxidize. It is not always the case that the yeast cells do their work, only six or seven barrels achieve the desired result.
Wine style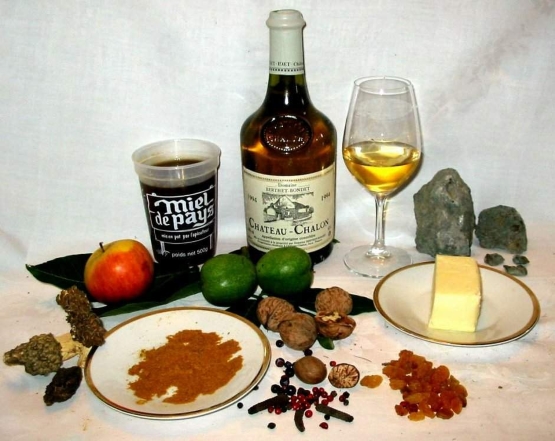 The producers of Château-Chalon are very particular about quality and will sacrifice an entire year's production, not making any wine, if the weather of a particular vintage was not favorable. The vin jaune wine of Château-Chalon is known for its nutty flavors and aromas and can develop additional curry notes as the wines ages due to the presence of sotolon. The wine's yellow color ranges from pale to deep gold. The wines are often paired with the local AOC designated chicken from the nearby town of Bresse.
Château Chalon Abbey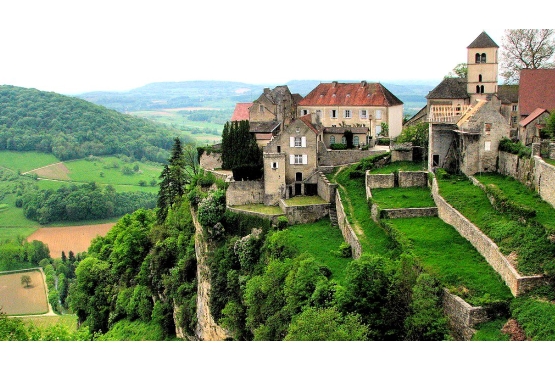 The oldest Act found concerning the abbey is a certificate from King Lothaire in the year 869. The abbesses had to prove noble birth for four generations to be admitted to the abbey, and this would explain the dispersal of the Chateau-Chalon wine amongst the noble families from all over Europe. This wine, so precious to the abbesses, was also very much appreciated by kings and emperors. The Château-Chalon AOC is dedicated exclusively to the production of vin jaune wine.