---
Whisky 1969 Bruichladdich Signatory
Signatory Vintage Scotch Whisky Single malt Islay - Vintage 1969, Bottle No. 558 of 700, Cask No. 4928 - 4932
Provenance: Private purchase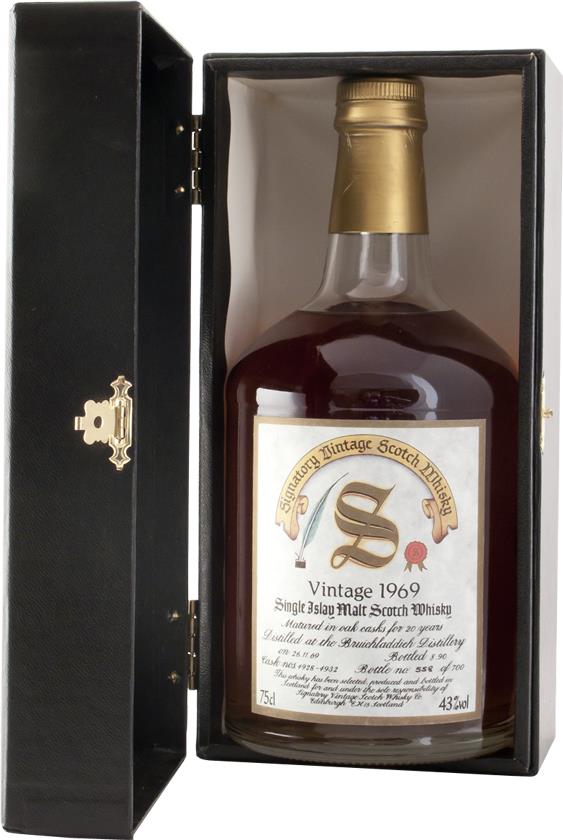 Questions about this piece?
Some details:

Size
75 cl
Vintage
1969
Alcohol
43.0 %
Age
20 year old
Bottled
1989
Classification
Scotch
Fill level
High shoulder
Packaging
Original plastic box
Region
Islay
Shape
Winch
Whisky
By the time Christopher Columbus set sail for the New World, religious orders in Scotland and Ireland had established a blooming whisky industry. In Scotland in 1494 Friar John Cor received a shipment of malt, "wherewith to make aqua vitae." While the monks used distillation to produce beverages for religious rites, Cor's delivery was large enough to produce some 1,500 bottles, indicating that whisky distillation had already transcended the spiritual world and entered the secular.
Bruichladdich
(We currently have no information available on this brand)