---
Whisky 1949 Macallan Signatory
Single Highland Malt Scotch Whisky, Bottled April 1990, Cask No. 852&853, Bottle No. 3 of 280, Luxury Presentation Box
Provenance: Private purchase
SGP 89 points (Whiskyfun.com. )A rare old under proof bottling, one of the very first ones by Signatory. This Macallan is not, by today's standards, Scotch Whisky anymore, can you guess why? (apologies). Colour: gold. Nose: sublime! Somewhere between some very old Sauternes and old Alsatian Gewurz, with ripe apricots, dandelions, rose petals, honeysuckle, mead, leatherwood honey (just got some fantastic Tasmanian leatherwood honey from a friend, it's amazing), crushed avocado, almond oil… What a great complexity! The oak doesn't quite feel as such, that would rather be herbal teas… Mouth: the most fantastic tea ever. It's so complex, you do not even need more power and strength. Various tobaccos and herbal teas, touches of caraway, earl grey, sandalwood, a little cinnamon, Turkish pastry, various honeys again, a wee bit of leather… Now it sure doesn't kick you in your teeth, but it never gets flat. Finish: sure it's a little short, and perhaps a tad dry/oaky. Chlorophyll, tealeaves and a wee touch of soap in the aftertaste. Comments: the nose is pure poetry, while the palate is way above average. Great old wine territory.
Questions about this piece?
Some details:

Size
75 cl
Vintage
1949
Alcohol
38.0 %
Age
40 year old
Bottled
1990
Classification
Single Malt
Fill level
Mid shoulder
Packaging
Original Luxury Presentation Box
Region
Highlands
Whisky
By the time Christopher Columbus set sail for the New World, religious orders in Scotland and Ireland had established a blooming whisky industry. In Scotland in 1494 Friar John Cor received a shipment of malt, "wherewith to make aqua vitae." While the monks used distillation to produce beverages for religious rites, Cor's delivery was large enough to produce some 1,500 bottles, indicating that whisky distillation had already transcended the spiritual world and entered the secular.
Macallan
(We currently have no information available on this brand)
related products
Macallan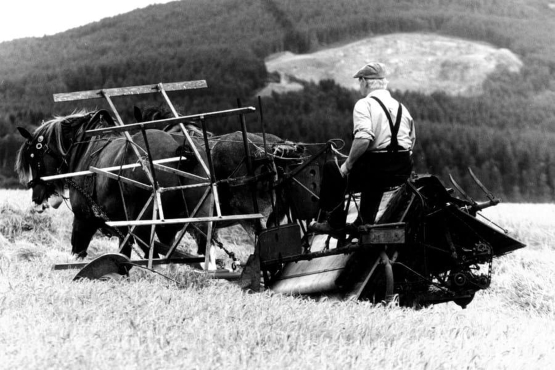 In the year 1700, they laid the first from locally quarried sandstone for what is now the Macallan. Captain John Grant built a farm in the village of Craigellachie in Scotland and called it Easter Elchies House. This building is an excellent example of a Highland manor house. The 485-acre Macallan Estate lies in an area of natural beauty and is farmed sensitively, in harmony with the environment. Over the early years, teacher Alexander Reid owned the estate. He cultivates barley on his land and makes whiskey to keep warm in the winter months.
The Distillery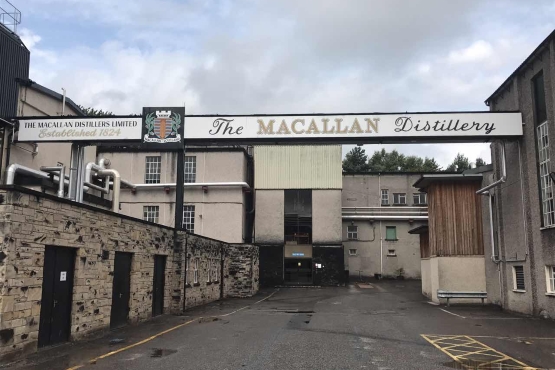 In 1824, Alexander officially established the distillery, which, after several owners, landed in 1892 in the hands of Roderick Kemp. Kemp changes its name to Macallan. The name comes from the Gaelic words ' Magh ' (fertile land) and ' Ellan ' (a Scottish saint). The years after, the Macallan is excellent. The whiskey is made exclusively from the Scottish barley Golden Promise and consistently ripened in sherry barrels. Connoisseurs praise the Macallan as a whiskey that is rich and balanced in taste.
Curiously Small Stills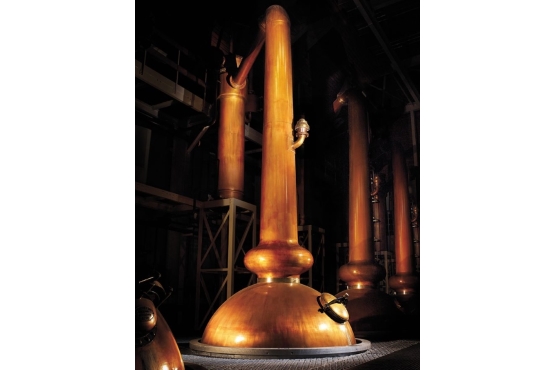 The Macallan's Curiously Small Stills are amongst the smallest on Speyside. Their unique size and shape give the spirit maximum contact with the copper, helping to concentrate the 'new make' spirit and provide the rich, fruity, full-bodied flavors characteristic of The Macallan. There are 24 of these spirit stills, crafted from copper, each holding an initial 'charge' of 3,900 liters.
Finest Cut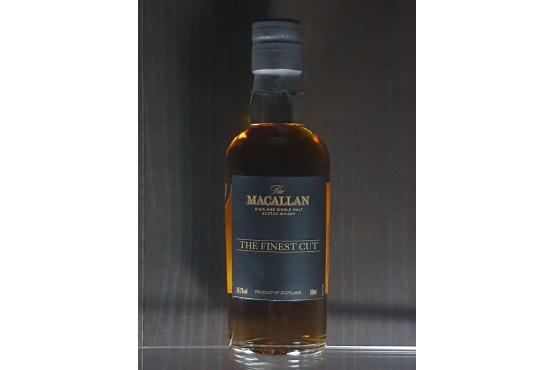 Carefully selecting the most beautiful quality spirit from the small stills to ensure the creation of the best single malt whiskey. This small portion or 'cut' is incredibly selective and one of the finest in the industry. It is primarily responsible for the full-bodied richness of The Macallan new make spirit. This clear, colorless spirit is selected at just under 70% alcohol by volume. This distinctly robust and characterful 'new make' spirit is the starting point for all Macallan.
Exceptional Oak Casks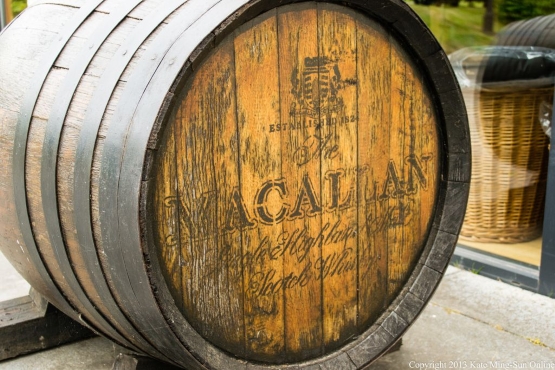 The Macallan Sherry Oak range features a series of single malt whiskeys matured exclusively in hand-picked Oloroso sherry seasoned oak casks from Jerez, Spain, for richness and complexity. The casks are then seasoned for 18 months before making their journey to Scotland to be filled with The Macallan 'new make' spirit. When matured exclusively in sherry seasoned oak casks from Jerez, the 'new make' spirit is transformed into a classic single malt characterized by spice, dried fruits and mature oak with a depth of flavor that develops through the range, from 12 to 40 years old.
Natural Colour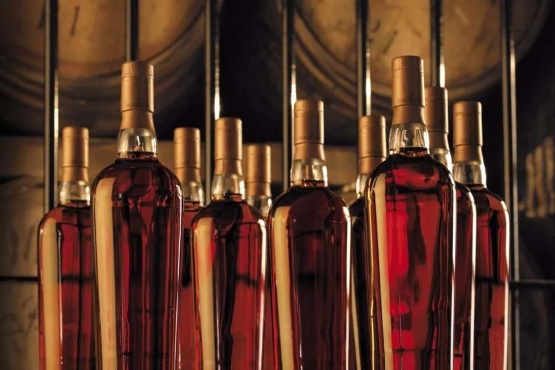 All color in The Macallan whiskeys, bottled by the distillery, is natural. Only the interaction of the 'new make' spirit with the oak of the maturation casks delivers the rich and natural diversity of color throughout the range, from light oak through to darkest mahogany. These natural colors remain 'fixed,' as opposed to artificial color which fades relatively quickly in bright sunlight. Great skill is required by the Master Whisky Maker to achieve consistency of natural shade from bottling to bottling.