Old Liquors
Tasting Set Exclusive Cognac
1834 Cognac A.E.Dor - 2cl, 1840 Cognac A.E.Dor - 2cl 1852 Cognac Albert Jarraud - 2cl, 1865 Cognac Salignac - 2cl. Experience the magic of time captured in a bottle at your home. When an age-old bottle is opened, it reveals a myriad of scents. Each mini-bottle contains a part of the lifetime achievement of a cellar master carefully captured in glass.
Provenance: Private purchase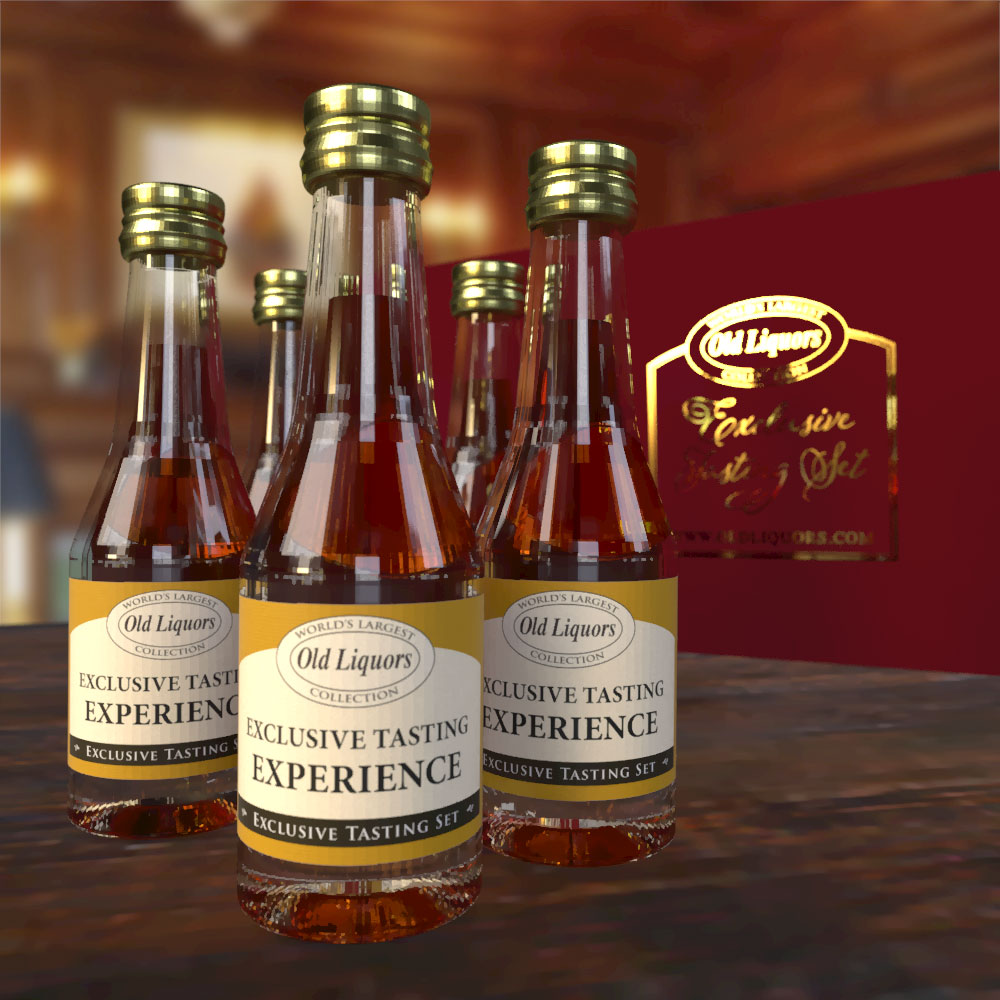 Interested in this bottle?
Please leave your email address here.
For Customer Service related questions such as:
Placing an Order
Sales Question
New Account Setup
Call: (954) 429-6329, or
Contact us via Email
| | |
| --- | --- |
| Vintage text | 4 x 2cl Very Exclusive Cognac |
| Alcohol | 40.0 % |
| Bottled | 2019 |
| Packaging | Miniature Box |
| Seal | Wired cork |
| Shape | Miniature |
Tasting Sets
(We currently have no information available on this category)
Old Liquors
(We currently have no information available on this brand)
related products