---
Black Head Rum
Rum Black Head 1920s
Without a doubt the most emblematic rum of the Bordeaux merchant Cazanove: the 'Black Head Rum', still known as 'Black Rum'.
Provenance: Tajan, 9/30/2014

The brand Black Head was created and distributed by the Bordeaux dealer Cazanove, which is one of the first to be interested in rum, and this as early as 1878.
This bottle is being moved to our Miami, Florida warehouse. Leave your email address and we will notify you as it becomes available, and send you a 5% discount code for your next purchase.
World's Largest collection
3-5 day U.S.A. delivery
Secure payment
Call Us 954-607-7386
Email Us
| | |
| --- | --- |
| Size | 70 cl |
| Vintage | Non-vintage |
| Alcohol | 43.0 % |
| Button | No button |
| Classification | Choicest |
| Fill level | High shoulder |
| Packaging | No casing |
Rum
For a spirit made from sugar, rhum has been a favorite concoction of the "old salts" of the world's navies and merchant fleets for hundreds of years. By happy coincidence for British sailors, England captured Jamaica in 1655, just about the time rhum was first being distilled in the Caribbean. Captains began allotting their shipmates rations of rhum and lime juice. The juice warded off scurvy and the alcohol killed the bacteria that often made the ships' water supply questionable.
Black Head Rum
(We currently have no information available on this brand)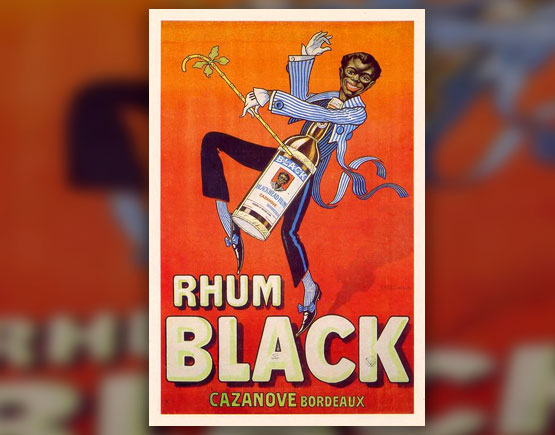 Black Head logo
Karl HAPPEL (1819-1914), a German painter and illustrator still known under the name of "Carl-Hap" is the creator of the Black Head logo.