---
Remy Martin VSOP Cognac 2.5L Fine Champagne Bot.1950s
Fine Champagne, V.S.O.P. 2.5 Litre, Bottled 1960's
Provenance: Private purchase
Questions about this piece?
Cognac
Renowned throughout the world, the production of Cognac has been regulated by its very own AOC since 1909. Only liqueurs from eaux-de-vie made from crus from the controlled appellation area of Cognac can be labelled as such. This liqueur must be distilled and aged on-site in compliance with authorised techniques: double distillation in a copper Charentais still, ageing in oak barrels for a set minimum ageing period.
A good Cognac is subjected to a complex manufacturing process. It is never made from the eau-de-vie of a single cru, but from a `marriage' of eaux-de-vie that vary in age and cru - some as old as a hundred. To establish the age of a Cognac, only the number of years spent in oak casks or barrels are taken into account. As soon as an eau-de-vie is decanted into a glass recipient, it ceases to age. The longer it is left to age, the more a Cognac gains in complexity, fragrance, aromas and taste (spiced, pepper and cinnamon flavours).
Please note that only Cognacs made exclusively from Petite and Grande Champagne (50% minimum) can use the "Fine Champagne" appellation.
Rémy Martin
Since 1724 Rémy Martin has been first and foremost a vigneron, growing grapes and distilling wine into precious eaux-de-vie. Today, Rémy Martin remains committed to the traditional methods of fine distillation - on the lees in small copper stills called alambics, resulting in a more complex spirit with better depth and length of flavour.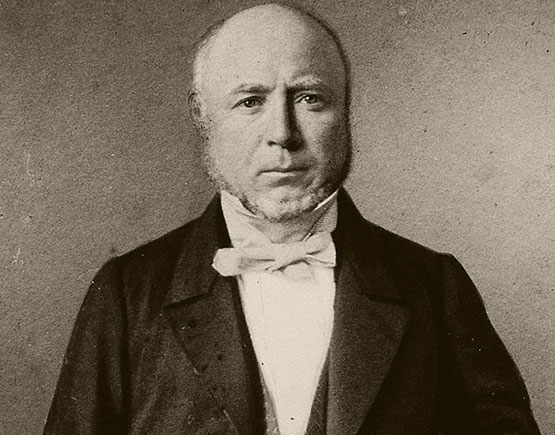 History
Audacious spirited men and woman wrote the story of the House of Rémy Martin. The name Rémy Martin comes from the name of the company founder, born in 1695 near Rouillac. A winegrower by trade, in 1724 he created a trading house of cognac. After his death in 1773, his grandson, also named Rémy, pursued the business. In 1841, Paul-Emile-Rémy Martin assumed control of the market and oversaw significant growth. He added a logo to the bottles and cases, in the shape of a centaur, a mythological creature whose star sign Sagittarius matched that of Martin.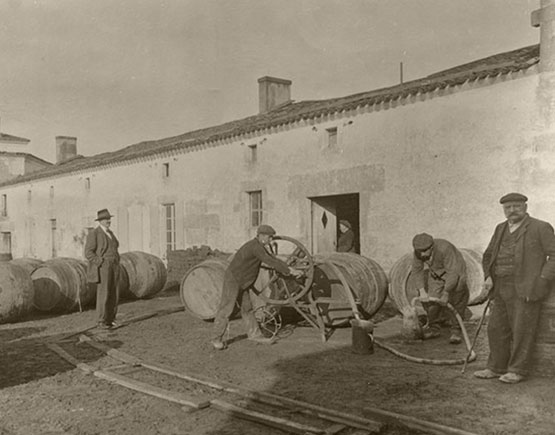 André Renaud
During the interwar period, André Renaud, who had been a partner in E. Rémy Martin & Co. since 1910, took the lead, and in 1927 launched the first VSOP Fine Champagne. As from this introduction, you can acquire Rémy Martin cognacs worldwide. After the Second World War, Rémy Martin continued its rise under André Hériard-Dubreuil, André Renaud's son-in-law.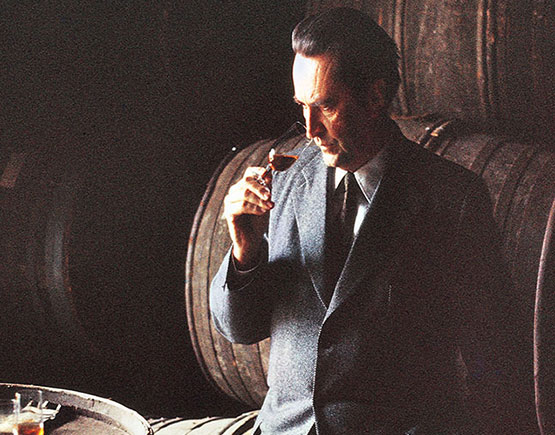 The Rise
At the death of André Renaud in 1965, André Hériard-Dubreuil became president. His children Marc and François Hériard-Dubreuil gradually joined him, his daughter Dominique Hériard-Dubreuil became general manager in 1988 and president two years later.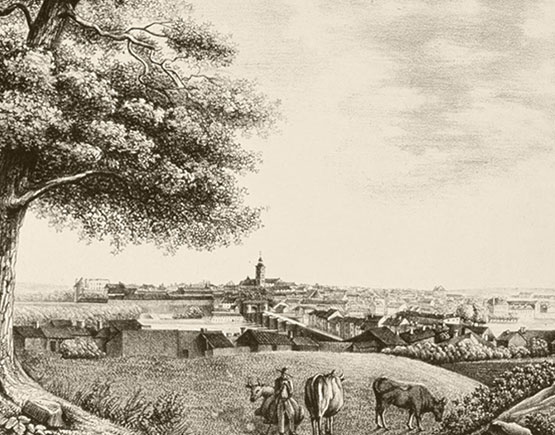 Terroir
All Rémy Martin cognacs have the Cognac Fine Champagne appellation, meaning that they come exclusively from a blend of Eaux-de-vie from the Grande Champagne and Petite Champagne crus, with at least 50% of Grande Champagne. Thanks to chalky soils, these Eaux-de-vie have excellent aging potential, and a distinguish aromatic intensity.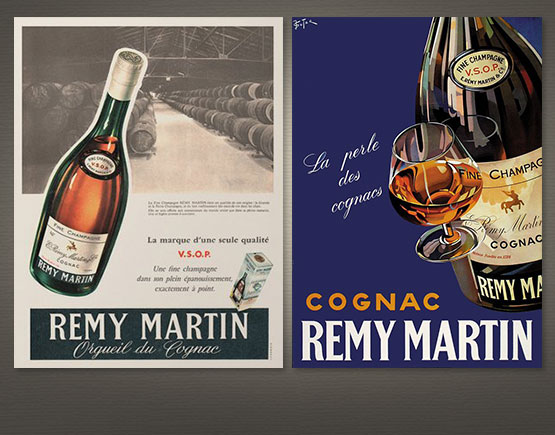 Fine Champagne
l'Alliance Fine Champagne (the Fine Champagne Alliance) brings together a thousand winegrowers from Petit and Grande Champagne and supplies almost 90% of the Eaux-de-vie of the House. The Rémy Martin House markets more than 80% of the Fine Champagne cognacs.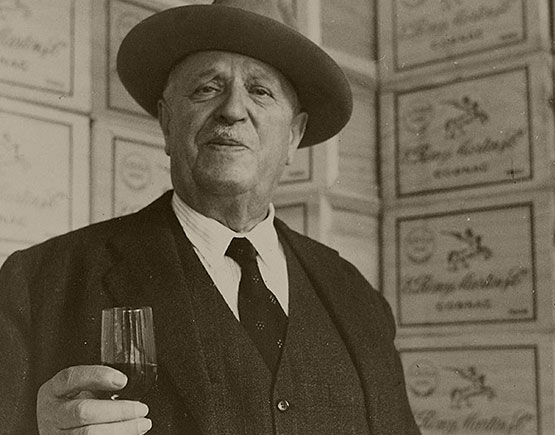 Production
Rémy Martin uses traditional distillation "Sur Lie" on the lees (retaining the sediments that occur during vinification of the grapes, in small copper 25hl stills). Aging takes place in oak barrels of the region Limousin, during which the alcohol evaporates (the angels share) and blackens the walls of the cellars.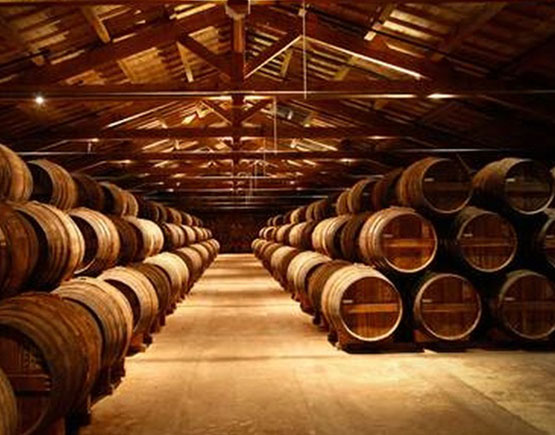 Age in barrels
The eau-de-vie slowly evolves, punctuated by periods of rest and changes of a barrel. The exchanges between the wood, oxygen and the Eaux-de-vie are constant. Depending on which style is preferred, cognac can age in young or old barrels. Finally comes the blending of the different barrels to create a cognac.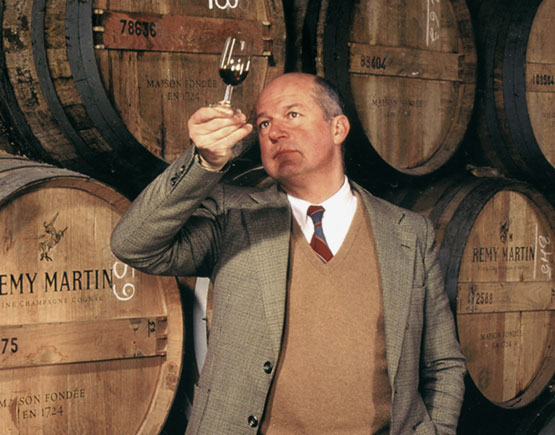 Cellar Masters
The House's current Cellar Master, Baptiste Loiseau, assumed the position in 2014 at the age of 34. He follows in the footsteps of André Renaud, André Giraud, Georges Clot, and Pierrette Trichet. Categories: V.S. or (***) aged four years, V.S.O.P. aged six years, V.S.O.P. Supérior / Club de Rémy Martin / Centaure Royal / Napoleon aged 15 years, Napoléon Extra Old / XO aged 27 years, Excellence / Extra aged 35 years, Louis XIII Grande Champagne carafe of Baccarat Crystal aged more than 50 years