---
Graham W. & J.
Port 1984 Graham W. & J., Malvedos
Malvedos, Oporto, bottled in 1986
Provenance: Sotheby's Paris, 7/21/1999

Bottle may differ slightly from picture. This Cognac really stands out with the power of the perfumes and the length of the fragrance. Underwood aromas, dry grapes, grilled almonds and rancio. James Delamain came back from Ireland in 1759 to form a partnership with his father-in-law, Jean-Isaac Ranson. The historical roots of the House of Delamain are still runned to this day by the direct descendants of the founder. The House of Delamain has remained faithful to its tradition of craftsmanship. All the preparatory operations are carried out by hand. In 1973 the United Kingdom, the Republic of Ireland and Denmark enter the European Economic Community, which later becomes the European Union. U.S. President Richard Nixon is inaugurated for his second term. The last United States soldier leaves Vietnam. Henry Kissinger, United States National Security Advisor, starts his term as United States Secretary of State. The 1973 oil crisis started in October 1973, when the members of Organization of Arab Petroleum Exporting Countries or the OAPEC (consisting of the Arab members of OPEC, plus Egypt, Syria and Tunisia) proclaimed an oil embargo. By the end of the embargo in March 1974, the price of oil had risen from US$3 per barrel to nearly $12.
This bottle is being moved to our Miami, Florida warehouse. Leave your email address and we will notify you as it becomes available, and send you a 5% discount code for your next purchase.
World's Largest collection
3-5 day U.S.A. delivery
Secure payment
Call Us 954-607-7386
Email Us
Port
The early 1800s was a watershed era for the vintners of Portugal's Douro Valley, On one hand, the grape harvest of 1820, after fermenting and aging for four years, presented connoisseurs with a wine of remarkable sweetness, with "plenty of crust and plenty of color…and a well-stained cork," according to T.G. Shaw, who recorded his views in Wine, the Vine, and the Cellar (1863), The remarkable vintage established Portuguese wine as a favorite among the British.
Graham W. & J.
(We currently have no information available on this brand)
Graham W & J
The story of two families across three centuries. For almost two hundred years W & J Graham's has been an independent family business renowned for producing the most excellent Port wines. Graham's has always been a pioneer. Graham's was one of the first Port companies to invest in its vineyards in Portugal's Douro Valley in 1890 and is now at the cutting edge of innovation in winemaking techniques. Today, five Symington cousins share responsibility for every aspect of the company and personally make Graham's wines. They too have been involved with Port and the Douro for many generations, with ancestry dating back to the mid-17th century.
William and John Graham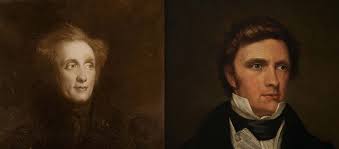 William and John Graham founded their firm in Porto in northwest Portugal to trade in textiles. In 1820 they accepted twenty-seven barrels of Port as payment of a debt. The two brothers decided then to devote their energies to making the best Port wines from the Douro Valley: and so the Graham's Port house was born. The Graham family already had extensive business interests overseas, both in their native Scotland and in India. They were considered by one contemporary historian to be, 'among the merchant princes of Great Britain.'
The Symington Family
Graham's first harvest under the ownership of the Symington family was extremely promising, with the declaration of Graham's 1970 Vintage Port. 1970 is thought by many to be one of the most exceptional wines of that century. Nearly a hundred years after their ancestor A.J. Symington left Graham's to set up on his own as a Port producer, the family's relationship with this Port house came full circle. Besides the family's other Port marques, Graham's is the only remaining British Port company independently owned by a single family. This fact ensures that every aspect of the making of Graham's Ports is controlled and cared for intimately.