---
Port 1937 Hart W.J.
Jacques Ryst, Oporto
Provenance: Lombrail-Teucquam Varenne, 12/12/1998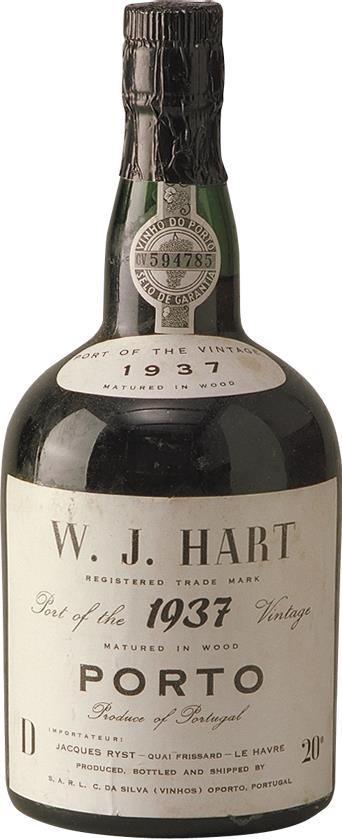 Questions about this piece?
Some details:

Size
75 cl
Vintage
1937
Alcohol
20.0 %
Fill level
Base neck
Shape
Dumpy
Port
The early 1800s was a watershed era for the vintners of Portugal's Douro Valley, On one hand, the grape harvest of 1820, after fermenting and aging for four years, presented connoisseurs with a wine of remarkable sweetness, with "plenty of crust and plenty of color…and a well-stained cork," according to T.G. Shaw, who recorded his views in Wine, the Vine, and the Cellar (1863), The remarkable vintage established Portuguese wine as a favorite among the British.
Hart W.J.
(We currently have no information available on this brand)