---
Sociedade dos Vinhos do Alto Corgo
Port 1900 Sociedade dos Vinhos do Alto Corgo
Colheita Port, Tawny Rich, Bottled 1985, Original Wooden Case
Provenance: Artcurial, 11/3/2017
This bottle is being moved to our Miami, Florida warehouse. Leave your email address and we will notify you as it becomes available, and send you a 5% discount code for your next purchase.
World's Largest collection
3-5 day U.S.A. delivery
Secure payment
Call Us 954-607-7386
Email Us
Port
The early 1800s was a watershed era for the vintners of Portugal's Douro Valley, On one hand, the grape harvest of 1820, after fermenting and aging for four years, presented connoisseurs with a wine of remarkable sweetness, with "plenty of crust and plenty of color…and a well-stained cork," according to T.G. Shaw, who recorded his views in Wine, the Vine, and the Cellar (1863), The remarkable vintage established Portuguese wine as a favorite among the British.
Sociedade dos Vinhos do Alto Corgo
(We currently have no information available on this brand)
The Peculiarities of a region
Sociedade dos Vinhos do Alto Corgo, established in 1877, originated from the oldest demarcated winegrowing region in the world, characterized by an uneven, monumental and sumptuous, dominated by deep and rugged valleys. The Alto Douro winegrowing region, classified as World Heritage in the cultural landscape category, with a long tradition of wine production, is made up of the Baixo-Corgo, Cima-Corgo and Douro Superior sub-regions. The vines came from one of the most iconic parts of the Alto Douro wine region, between Pinhão and Peso da Régua, where the climate belongs to the Cima Corgo region, where winters are frigid, springs and autumns short with dry and fierce summers.
Corgo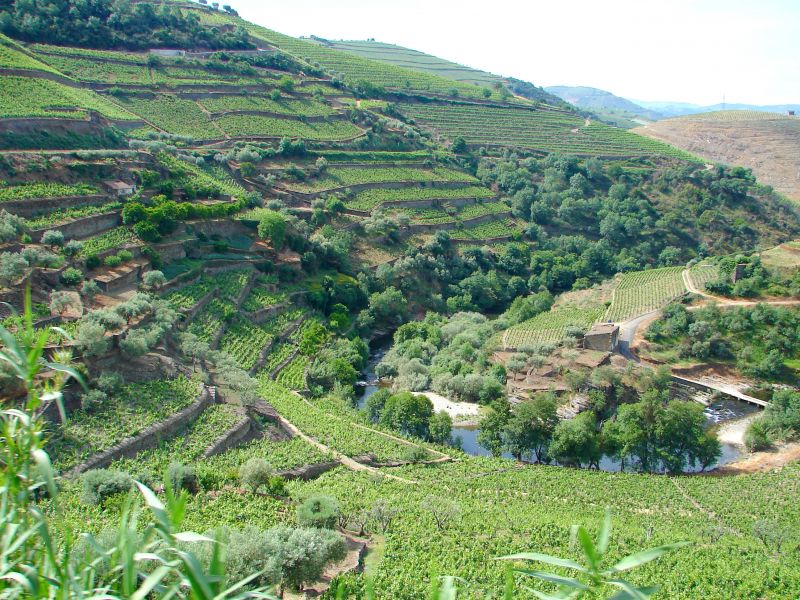 The River Corgo both attenuates temperatures and reflects the sun. This effect, combined with the release of heat from the schist soil, helps temper the extreme cold of winter nights. The topography is rugged and tells the natural history of Man against the elements. Here, deep and steep valleys dominate, forming a variety of microclimates which, when understood, can help create some of the most exciting and sophisticated wines from the Douro. From the schist and gravel soil sprouts flora amongst the crags, illustrating the resilience of life. For those living here, there's a price to pay for the breath-taking beauty of the Douro; however, there are rewards for those who understand and cherish it.