---
Port 1900 Borges & Irmao
Quinto do Junco, Colheita, Bottled 1947, Recorked 1982
Provenance: Sotheby's London, 1/27/2016
Questions about this piece?
Port
The early 1800s was a watershed era for the vintners of Portugal's Douro Valley, On one hand, the grape harvest of 1820, after fermenting and aging for four years, presented connoisseurs with a wine of remarkable sweetness, with "plenty of crust and plenty of color…and a well-stained cork," according to T.G. Shaw, who recorded his views in Wine, the Vine, and the Cellar (1863), The remarkable vintage established Portuguese wine as a favorite among the British.
Borges & Irmao
Founded in 1884 by brothers Antonio and Francisco, the Sociedade dos Vinhos Borges soon became one of the main national winemaking companies. Taking into account that Portuguese wines can only establish themselves in the world by means of their excellence, Borges has always been committed to quality in its production, today exporting to more than fifty countries of the five continents.
Borges & Irmão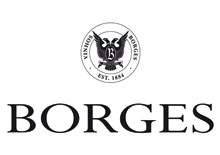 Founded in 1884 by the very entrepreneurial brothers Antonio and Francisco Borges, the Sociedade dos Vinhos Borges soon became one of the leading national winemaking companies. Trading initially under the name of Antonio Nunes Borges & Irmão, later in 1918 abbreviated to Borges & Irmão, the company's activities ran from wines to tobacco, matches and foreign currency. The two brothers founded Banco Borges & Irmao in 1937. The young brother Borges had worked several years already in the banking industry for "Casa de Câmbios António Inácio da Fonseca," and when that company went bankrupt they decided to start their own company, mainly to do banking, but soon they also expanded into the tobacco trading and the wine business. Between 1892 and 1895 the brothers began to set the focus to the wine side of the business, as the export trade in table wines was developing well, mainly to Brazil. 1907 was an exceptional year for the company and expanding the wine side of the business.
Quinta Soalheira

The outbreak of Phylloxera was, of course, a terrible event for the wine trade and many families lost everything during that time. Others saw that situation as an opportunity – and Vinhos Borges took advantage of the situation and bought in 1904 a large estate in the Douro: "Quinta Soalheira" on the edge of Torto River. Quinta Soalheire is a massive property, 340 hectares and they paid the equivalent of EUR 40 for it. Today, a single bottle of their best Ports costs as much as the whole Quinta back then. Additionally, they acquired Quinta do Junco in 1907, near Pinhao. Both vineyards are still producing wines of remarkable high quality.
Seizing the opportunity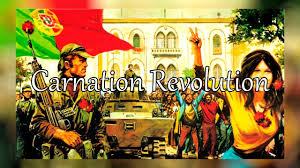 Having survived the Great Depression and two world wars, the company was suddenly facing its biggest threat yet in the 1970s. In April 1974 the "Carnation Revolution" happened – and the new, left government decided in 1975 to nationalize all banks. As Borges Vinhos was a part of Banco Borges & Irmão, the wine company was suddenly belonging to the government of Portugal. It's easier to make a revolution rather than Port Wine – and the quality of the Borges wines suddenly deteriorated dramatically. The powers to be very clearly more interested in the assets of the bank than the continuation of excellent wine making. The wine company got neglected. Finally, Banco Portuguese de Investimentos took over the Banco Borges & Irmão and ended up – more by accident than by desire – with Vinhos Borges. They decided to sell that business piece by piece. The stock of marvelous old wines was for sale – and Taylor's seized the opportunity and bought most of Borges' wine. While at it, Taylor's also acquired the two properties "Quinta do Junco" and "Quinta de Casa Nova."
Company José Maria Vieira, SA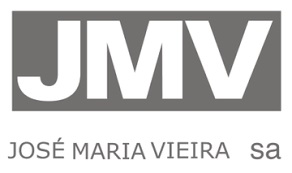 Well, what was left of the company? A Port Wine producer without wine… and only one remaining Quinta. But the name Borges was relatively well known in the world of wine – and so the company José Maria Vieira, SA decided to buy the brand – and the Quinta da Soalheira. JMV had been the distributor of Borges wines. The tricky part was to begin again with making Port Wine. If you have entirely no stock, you can't bring Colheitas or aged Tawnies to the market. Luckily the Vinho Verde, Dão Wine, and sparkling wines helped with substantial cash flow and gave the company some time to establish a stock of Port over the years. Taking into account that Portuguese wines can only prove themselves in the world through their excellence, Borges has always been committed to quality in its production, today exporting to more than fifty countries of the five continents