---
Marsala 1840 Florio & Co
ACI Marsala Superiore, Cantine Florio, Riserva
Provenance: Catawiki, 4/15/2016

Questions about this piece?
Some details:

Size
75 cl
Vintage
1840
Alcohol
20.0 %
Classification
Superiore
Fill level
Mid neck
Marsala
Marsala, famous for its Dessert Wines, is an Italian town located in the Province of Trapani in the most western part of Sicily. Marsala is the most populous town in Trapani. The town is famous for the landing of Garibaldi on 11 May 1860 (the Expedition of the Thousand) and for its Marsala wine. A feature of the area is the natural reserve of Stagnone Lagoon—a marine area with salt ponds. Marsala is built on the ruins of the ancient Carthaginian city Lilybaion and includes the archaeological site of Motya island, an ancient Phoenician town.
Florio & Co
(We currently have no information available on this brand)
Vincenzo Florio Sr.
Vincenzo Florio was born in Bagnara Calabra in Calabria on 4 April 1799. In 1841, Vincenzo rented all the tuna fishing grounds, then an important sector of activity in Sicily, at the Aegadian Islands, launching what would become one of the most lucrative business activities of the Florio family. Historians attribute Vincenzo Florio with introducing in Sicily the system of fishing with fixed nets and conservation under oil, thus increasing his trade and financial wealth. In addition, he also bought shares in a Sicilian-British marine insurance company.
Cantina Florio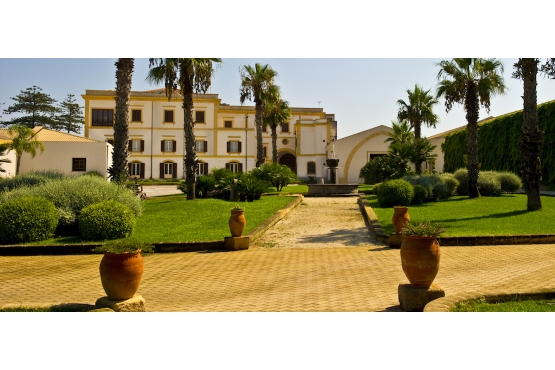 In 1832 he established a factory of Marsala wine (Cantina Florio) in Marsala. He was a contemporary of John Woodhouse and Benjamin Ingham, the original British pioneers in the Marsala wine trade, and became the first Italian producer of Marsala wine.
Marsala
The Florio family is a prominent entrepreneurial Italian family who started many lucrative activities in Sicily involving above all the exportation of Sicilian products, such as Marsala wine, in the nineteenth century, in some ways redeeming Sicili from feudal immobility.