Morin
Marc NV Morin
Marc de Bourgogne, 3 Litres, V.S.O.P. Bottling 1960's
Provenance: Mercier et Cie, 12/7/2015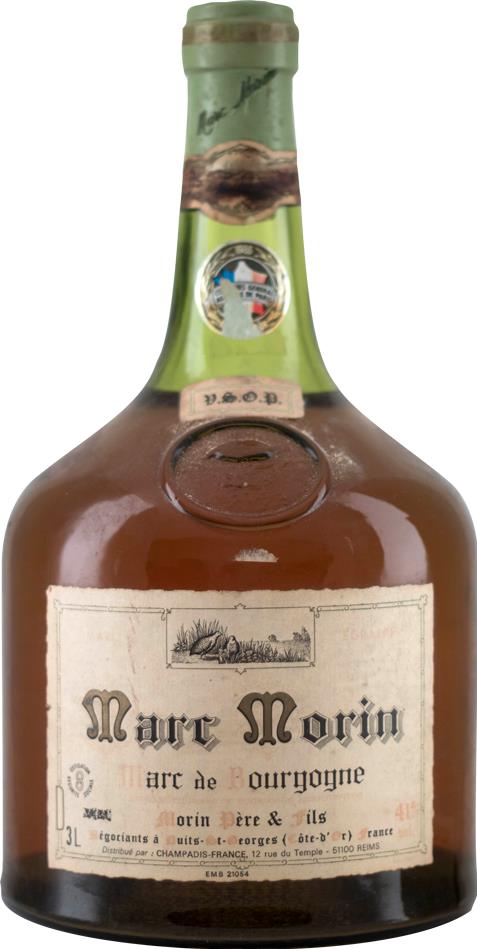 Interested in this bottle?
Please leave your email address here.
For Customer Service related questions such as:
Placing an Order
Sales Question
New Account Setup
Call: (954) 429-6329, or
Contact us via Email
Marc
The history of marc and its cousins – notably grappa from northern Italy – are entangled in mankind's struggle to survive and tame nature's elements. Not nearly as romantic as contemporary scenes of bucolic vineyards would have us believe, the lives of European peasants during the Middle Ages required hardy sustenance to endure. The wines of Burgundy, Champagne, Alsace, Trentino-Alto Adige, and the Veneto were too valuable to be drunk by their producers; they were destined instead for the tables of the wealthy, in exchange for sustenance. Growers and merchants were forced to settle for – literally – the dregs of the winemaking process.
Morin
(We currently have no information available on this brand)