---
Madeira 1934 Rutherford & Miles
Bual, Stencilled Front, Label on Back
Provenance: Bonhams London, 12/10/2015
Questions about this piece?
Madeira
The island of Madeira has been producing and exporting its namesake wine virtually since the Portuguese discovered it in 1419. Since then, Madeira's location in the middle of important trade routes meant the success of its wines mirrored the worldwide geopolitical situation. The fortified wine's fortunes have soared during times of peace, prosperity, and free trade and plummeted during conflict and international upheaval.
Rutherford & Miles
(We currently have no information available on this brand)
Abount the Brand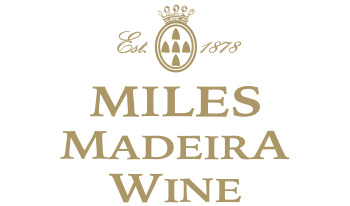 The firm that was eventually to become Miles Madeira was originally known as Rutherford & Brown, established on the Island of Madeira in 1814. In 1856 Henry Price Miles left England with his family and arrived in Madeira. Having worked as an apprentice since the age of 12 under the tutelage of James Rutherford, he acquired sound knowledge and experience of the workings of the Madeira trade. In 1872, the Rutherfords left for London (due to Phylloxera which decimated most of the vineyards in Madeira) and started up a wine importing business at the Old Trinity House in Waterlane. This prompted Miles to purchase the company and stocks and he later made a gentleman's agreement with Rutherford that any Madeira sold by them in the United Kingdom, Scandinavia, or Russia would be bought through H. P. Miles and Co. This agreement was respected and carried on until the Rutherfords sold their firm Rutherfords, Osborne and Perkins to Martini Rossi in the 1960's.