---
Madeira 1927 Lomelino
Frasqueira Particular, Vinho Velho
Provenance: Catawiki, 7/15/2016
Questions about this piece?
Madeira
The island of Madeira has been producing and exporting its namesake wine virtually since the Portuguese discovered it in 1419. Since then, Madeira's location in the middle of important trade routes meant the success of its wines mirrored the worldwide geopolitical situation. The fortified wine's fortunes have soared during times of peace, prosperity, and free trade and plummeted during conflict and international upheaval.
Lomelino, Pedro J.
(We currently have no information available on this brand)
Lomelino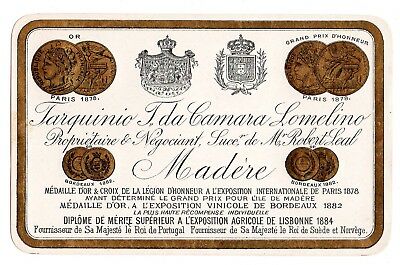 The company is named after Tarquino Torquarto de Camara Lomelino who took over the firm of Roberto Leal in 1820 and began shipping wines under his name, On Tarquino's death, the firm was inherited by his sister Anna who was married to Carlo de Bianchi, a shipowner of Genoese origin. "C. de B.," as his bottles were marked, amassed a beautiful stock of old bottled wine. The Bianchi owned a vineyard and were also partidis, holding stock to sell to other shippers. Lomelino supplied wines to the Swedish Royal Family. The company became part of the Madeira wine Association alongside Power Drury in 1934, and Antonio de Bianchi was the first technical director at the Madeira Wine Association. His son Ferdinando Bianchi, who died in 2006, was general manager of the Madeira Wine Association in the 1950s and 1970s. Until recently the Lomelino family house on the Rua das Mercés served as the administrative headquarters for the Madeira Wine Company,
Quinta da Paz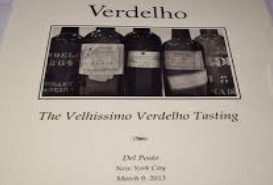 Quinta da Paz was an estate belonging to Joseph Phelps which was on the Ilheus, just to the west of Funchal. When Phelps left the island at the end of the nineteenth century the property passed to the Bianchi family, owners of Lomelino. The stock came in possession of the Leacock and Blandy families when Lomelino joined the Madeira Wine Association in the 1930s. The wine was rebottled by Lomelino in 1926. In 1971 Graham Blandy gave each of his children two bottles, calling them 'museum pieces.' He noted that the wine was probably Verdelho. One of these bottles belonged to the late William Leacock, whose wines were sold at Christie's in London 2008. And was included in the 'Velhissimo Verdelho' tasting in New York in 2013: mid-mahogany, green-tinged rim; unusual and somewhat disjointed initially on the nose, slightly scented, floral, leafy; bitter-sweet twist, lovely candied peel character, cinnamon too, complex with a beautiful texture, leafy finish with a green edge.