---
Madeira 1900 Fernandez, Jose B. (JBF)
Verdelho, Stencilled Front, Bottled from Demi-John in 2015 by Francisco Albuquerque
Provenance: Christies London, 3/16/2017
Tasting note: Deep orange colour. Rich complex nose. Fresh citrus and mandarin aroma, fne old wood furniture tones, refned needing air to open up to fuller and greatness. Developing a fne Napoléan Cognac nose, sweet and rich though not as alcoholic as a Cognac. Gorgeous nose. After some months the same bottle now giving more rich fudge and fne foral aromas. Very refned. Medium sweet, intense start of taste, dried oranges, richer as you would expect a Verdelho. The acidity is well integrated. Lovely favor, full intense and well balanced, like a well matured fne Petite Champagne Cognac. A great fne soft sweet styled Verdelho. Very good, I love this Madeira. Last tasted December 2015 at a dinner in New York where this wine showed beautifully and well balanced. It left everybody at the table silent. Great wine. EV.
Questions about this piece?
Madeira
The island of Madeira has been producing and exporting its namesake wine virtually since the Portuguese discovered it in 1419. Since then, Madeira's location in the middle of important trade routes meant the success of its wines mirrored the worldwide geopolitical situation. The fortified wine's fortunes have soared during times of peace, prosperity, and free trade and plummeted during conflict and international upheaval.
Fernandez, Jose B. (JBF)
(We currently have no information available on this brand)
John B. Fernandes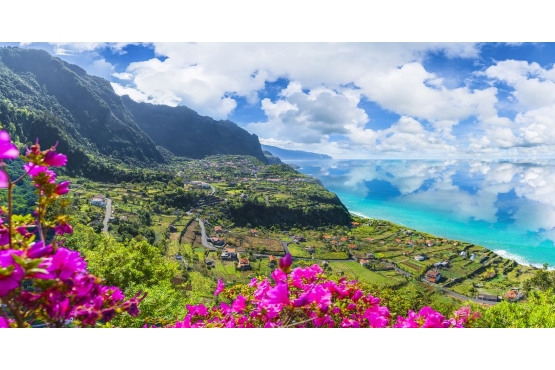 JBF stands for John B. Fernandes. He was a grower in Funchal at the turn of the twentieth century. His vineyards were close to today's city botanical gardens. There were many growers at the time who made and sold wine to the shippers. His descendants immigrated to the US but kept some property on the Island.