Barbeito
Madeira 1875 Barbeito
Malvasia, Stencilled Bottle
Provenance: Bonhams London, 12/10/2015
Interested in this bottle?
Please leave your email address here.
For Customer Service related questions such as:
Placing an Order
Sales Question
New Account Setup
Call: (954) 429-6329, or
Contact us via Email
Madeira
The island of Madeira has been producing and exporting its namesake wine virtually since the Portuguese discovered it in 1419. Since then, Madeira's location in the middle of important trade routes meant the success of its wines mirrored the worldwide geopolitical situation. The fortified wine's fortunes have soared during times of peace, prosperity, and free trade and plummeted during conflict and international upheaval.
Barbeito
(We currently have no information available on this brand)
Barbeito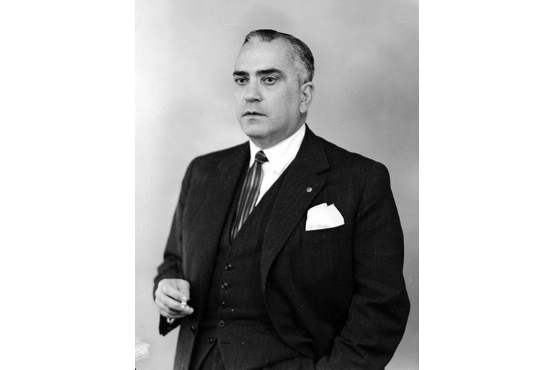 Vinhos Barbeito was founded in 1946 by Mário Barbeito de Vasconcelos and management has since then always been by members of the family. At the time of Barbeito's foundation over 30 other Madeira Wine exporters were operating in the business. Little by little, Mário Barbeito gained clients in many parts of the world, always trying to build a good and close relationship with them. Some of their actual clients and suppliers are still from his time. Mário Barbeito passed away in 1985.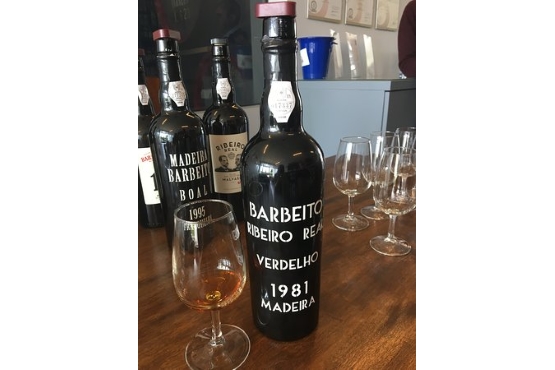 Daughter Manuela de Vasconcelos took over the general management of Vinhos Barbeito. She was already working for the company since 1976. One of Manuela Vasconcelos's most important tasks was to continue her father's work of strengthening relationships with customers and promoting their wines at prestigious wine fairs around the world. Up til now, they maintain this policy.
Their Philosophy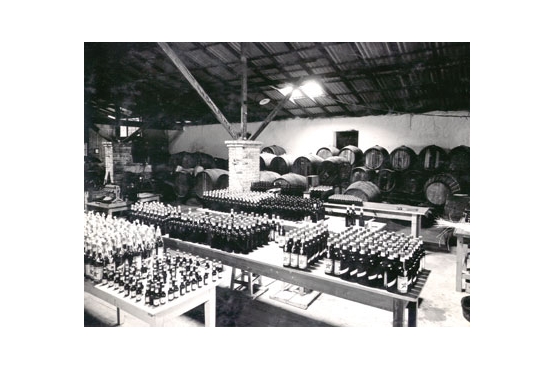 In the early years, their company concentrated its efforts in the production of bottled wine. New concepts of marketing in the Madeira wine business were introduced as well as innovative packaging like the wickered flagon. The quality of their wines gained an excellent reputation among consumers which helped to strengthen Barbeito's image in the international market. As time went by the company increased its activities and ended up involved in the bulk wine business at the beginning of the '70s. The competition among exporters in the bulk wine business was very high, and small companies like theirs had to strive to keep that area of business active and profitable. However, during the '80s they started realizing that Barbeito's involvement in that kind of exports was damaging the quality of the produced bottled wine.
Ricardo Vasconcelos Freitas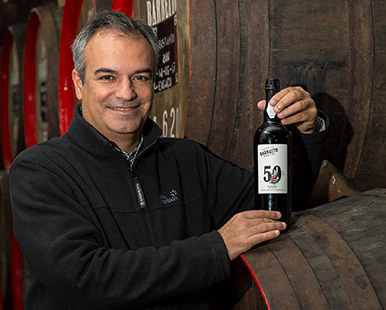 The difficult decision to stop exporting wine in bulk only came in 1991 with the entrance of Ricardo Vasconcelos Freitas to the company. 1991 was the year of the beginning of many changes in Vinhos Barbeito, being one of the most important the joint venture with the Kinoshita family, with whom they had already a close commercial and personal relationship since 1967. This decision enabled them to concentrate their efforts in just aging, producing and blending the best quality wines. It was like going back to the past, when Mário Barbeito de Vasconcelos just wanted to create and sell good bottled wine, even if only in small quantities. In 1991 another critical change occurred in their company: for the first time, someone from the family became responsible for the making of the wine.
First Harvest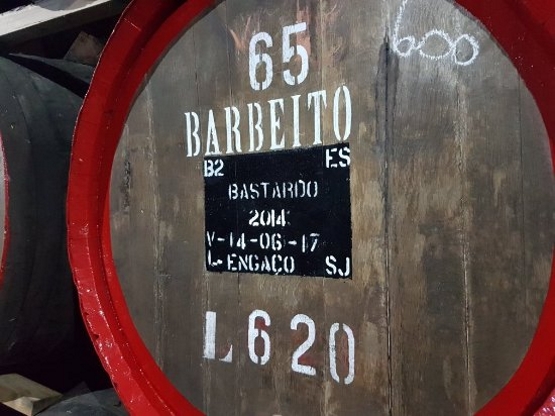 In 1993, after two years learning the "secrets" of their wines' style and character as well as studying modern techniques of winemaking, Ricardo Freitas faced alone his first grape harvest. Thinking of the future, they began building a working team in which all members work under the same motto: produce excellent quality wines with a unique style. Since then Vinhos Barbeito never stopped investing in the purchase of good quality grapes to make excellent wines. To achieve that goal, year after year, they work to establish closer relationships with farmers.