---
Madeira 1865 Café Anglais Bual
Madère Vieux, Bual, Only Remains of Label
Provenance: Christies King Street, 12/10/2012

Questions about this piece?
Madeira
The island of Madeira has been producing and exporting its namesake wine virtually since the Portuguese discovered it in 1419. Since then, Madeira's location in the middle of important trade routes meant the success of its wines mirrored the worldwide geopolitical situation. The fortified wine's fortunes have soared during times of peace, prosperity, and free trade and plummeted during conflict and international upheaval.
Café Anglais
(We currently have no information available on this brand)
Café Anglais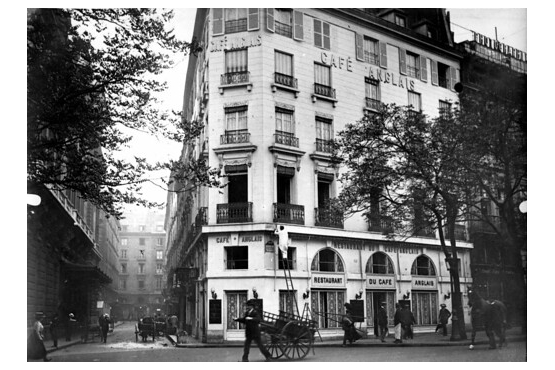 Café Anglais: Opened in 1802, the restaurant was named in honor of the Treaty of Amiens, a peace accord signed between Britain and France. In 1822, the new proprietor, Paul Chevreuil, turned it into a fashionable restaurant with a reputation for roasted and grilled meats. It was after the arrival of chef Adolphe Dugléré that the Café Anglais achieved its highest gastronomic reputation.
Three Emperors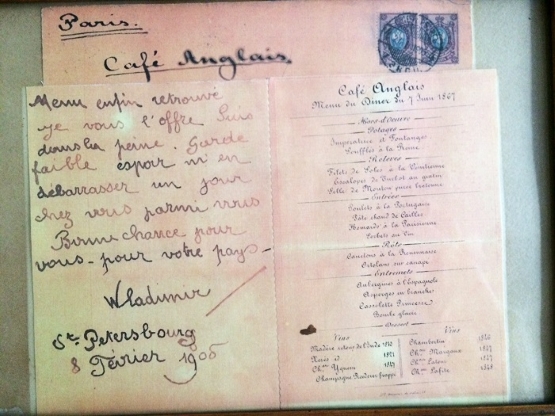 In 1867, during the Paris World Exhibition, Alexander II, Czar of the Russian Empire, the Czarevitch and future Alexander III, William I, King of Prussia and future Emperor and the Prince Otto von Bismarck sat down at the same table. For these illustrious guests, Dugléré, the Chef, prepared an equally exceptional menu with nothing less than five starters, six main courses and four desserts.
Tour D'Argent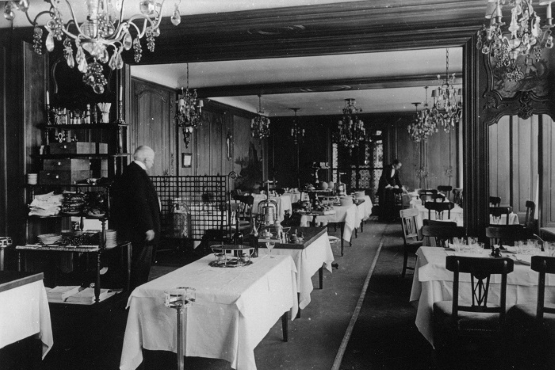 The Café Anglais was nothing less than the most fashionable and frequented of Parisian establishments of the time. The interior was elaborately decorated with furniture in mahogany and walnut woods, and mirrors of gold leaf patina. Although the Café Anglais closed in 1913, when the building was demolished, the table setting for this dinner is now displayed at La Tour d'Argent, the oldest surviving restaurant in Paris.