---
Liqueur NV Benedictine
D.O.M. Réservée a l'Armée Allemande, Glassbutton
Provenance: Besch Cannes, 12/29/2016
Questions about this piece?
Some details:

Size
70 cl
Vintage
Non-vintage
Alcohol
43.0 %
Button
Glass shoulder button
Fill level
High shoulder
Shape
Benedictine
Liqueur
(We currently have no information available on this category)
Benedictine
(We currently have no information available on this brand)
Bénédictine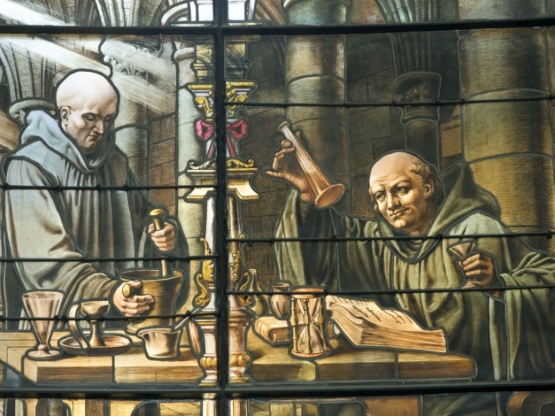 Bénédictine is a herbal liqueur produced in France and it was developed by wine merchant Alexandre Le Grand in the 19th century and marketed as having been derived from an original recipe of Benedictine monks of the Abbey of Fécamp in Normandy lost in the ashes of the French Revolution
Alexandre le Grand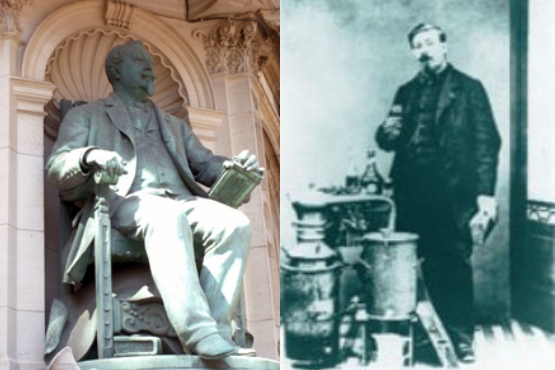 In 1863 Alexandre Le Grand developed a recipe for an herbal liqueur, helped by a local chemist, from old medicinal recipes. To market it, he embellished a story of it having been developed by monks at the Benedictine Abbey of Fécamp in Normandy, and produced by them until the abbey's devastation during the French Revolution. He began production under the trade name "Bénédictine", To reinforce his myth, he placed the abbreviation "D.O.M." on the label, for "Deo Optimo Maximo" ("To God, most good, most great").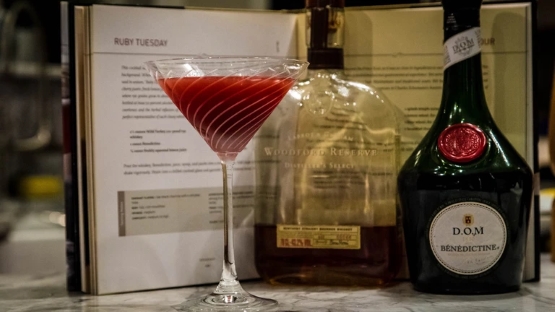 The recipe is a closely guarded trade secret, purportedly known to only three people at any given time, but it is known to contain 27 herbs and spices, of which the following 21 are publicly known:[citation needed] Angelica, hyssop, juniper, myrrh, saffron, mace, fir cones, aloe, arnica, lemon balm, tea, thyme, coriander, clove, lemon, vanilla, orange peel, honey, red berries, cinnamon, and nutmeg; leaving six unknown
The Bénédictine Palace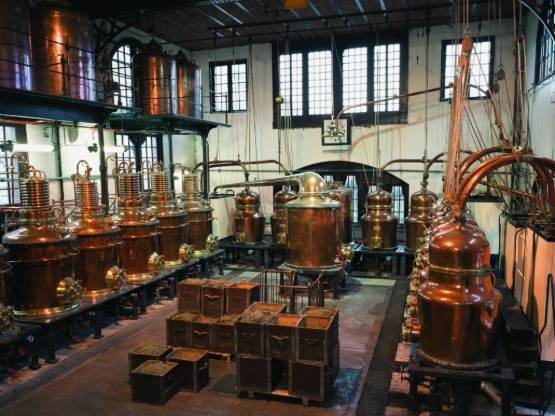 The only distillery in the world where this liqueur is still being produced today is also a museum. The cellars in which the liqueur matures can be visited before tasting one of the three Bénédictine Expressions and a cocktail.