---
Kirsch Danflou J.
Eau de Vie Pure de, Vieux Kirsch
Provenance: Loudmer, 12/13/1998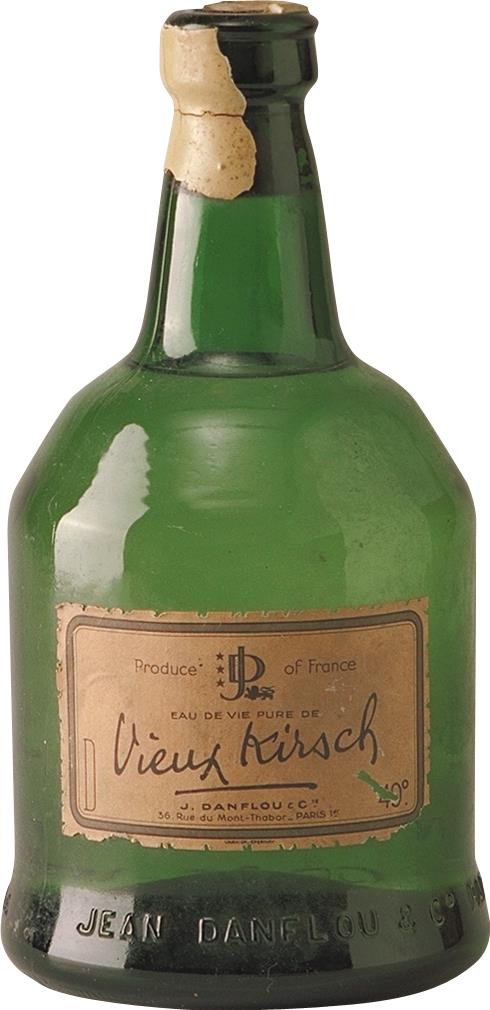 Questions about this piece?
Kirsch
Kirsch may be a crystal-clear eau de vie, but the circumstances of its creation are as murky and mysterious as the Black Forest from which it was born. Perhaps best known for giving traditional Black Forest cake its distinctive kick, kirsch, or kirschwasser – German for "cherry water" – has been distilled from tart morello cherries around the Rhine River valley for more than 350 years.
Danflou J.
(We currently have no information available on this brand)