J. C. A. & C.
JCA & C Malmsey Madeira 1860
Malmsey, Stencilled Front "M", Re-corked by O.P. Brothers 2015
Provenance: Christies London, 6/9/2016
Interested in this bottle?
Please leave your email address here.
For Customer Service related questions such as:
Placing an Order
Sales Question
New Account Setup
Call: (954) 429-6329, or
Contact us via Email
Madeira
The island of Madeira has been producing and exporting its namesake wine virtually since the Portuguese discovered it in 1419. Since then, Madeira's location in the middle of important trade routes meant the success of its wines mirrored the worldwide geopolitical situation. The fortified wine's fortunes have soared during times of peace, prosperity, and free trade and plummeted during conflict and international upheaval.
J. C. A. & C.
(We currently have no information available on this brand)
J.C.A. & Co.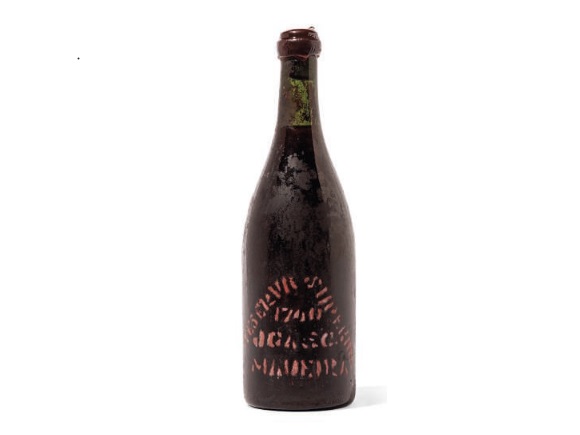 The company is also known as Joao Carlos D'Aguiar & Co (also: & Cia). Sometimes the bottles are marked with the letters J.C.A. & Co. The company is near certainty founded by descendants of Diogo Alfonso d'Aguiar, one of the nobles sent by King Alfonso V to Madeira to marry the children of Joao Goncalves Zarco da Camara. Diogo Alfonso de Aguiar married D. Isabel Gonçalves d'a Camara Third daughter of Zarco. They had three sons and two daughters. Diogo Alfonso de Aguiar, Rui Dias de Aguiar, Peter Alfonso de Aguiar, Ignez Dias d'a Camara, and Constanca Rodrigues d'a Camara. The family was prominent in the Camara district. Who Joao Carlos d'Aguiar descended from is still a mystery. Several bottles are known from the 18th, and the early 19th century, all bottles were filled before the 1940ies. According to the family lore, the previous century a descendant named Clemente d' Aguiar owned all the factories and farms. Some factories were in Machico, and the farms were in Camara de Lobos (Quinta da Lourencinha) Santo da Serra, Funchal and Machico. The d'Aguiar family owns some excellent vineyards, producing still fine Sercial and Verdelho.