---
Cognac Tiffon
V.O.P. Flask
Provenance: Eric Pillon Enchères, 10/26/2015
Questions about this piece?
Some details:

Size
70 cl
Vintage
Non-vintage
Alcohol
40.0 %
Bottled
1960
Fill level
Top shoulder
Maturation
V.O.P.
Shape
Flask
Cognac
Renowned throughout the world, the production of Cognac has been regulated by its very own AOC since 1909. Only liqueurs from eaux-de-vie made from crus from the controlled appellation area of Cognac can be labelled as such. This liqueur must be distilled and aged on-site in compliance with authorised techniques: double distillation in a copper Charentais still, ageing in oak barrels for a set minimum ageing period.
A good Cognac is subjected to a complex manufacturing process. It is never made from the eau-de-vie of a single cru, but from a `marriage' of eaux-de-vie that vary in age and cru - some as old as a hundred. To establish the age of a Cognac, only the number of years spent in oak casks or barrels are taken into account. As soon as an eau-de-vie is decanted into a glass recipient, it ceases to age. The longer it is left to age, the more a Cognac gains in complexity, fragrance, aromas and taste (spiced, pepper and cinnamon flavours).
Please note that only Cognacs made exclusively from Petite and Grande Champagne (50% minimum) can use the "Fine Champagne" appellation.
Tiffon
(We currently have no information available on this brand)
Tiffon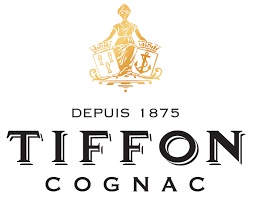 With strong ties to the Scandinavian country of Norway, the history of Cognac Tiffon dates back to 1875. Tiffon is to this day a family run business and located at the beautiful family home, the Chateau de Triac, just 5 km from the town of Jarnac. The Chateau itself has a battle-scarred and convoluted history, dating back to the 11th century, which includes being razed to the ground by fires and wholly demolished during the Hundred Years' War. Today, the family grows 40 hectares of Grande Champagne and Fins Bois vines, overseen by cellar master Richard Braastad, who comes from an old cognac producers' family.
History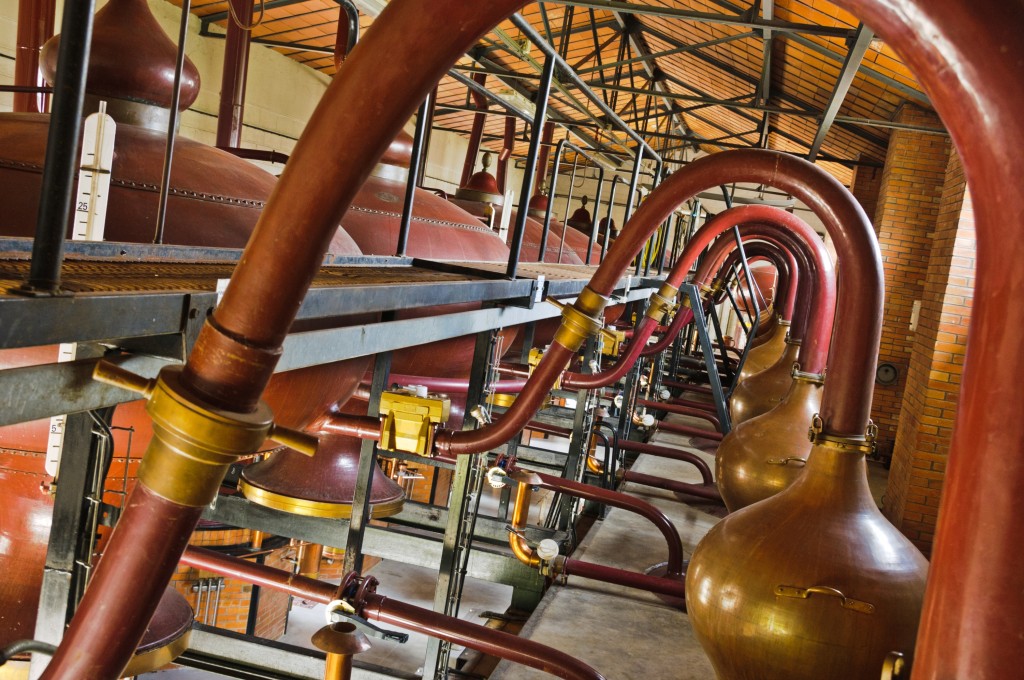 Tiffon has a history entwined with a rich past and present of cognac. In 1875 Mederic Tiffon founded La Maison Tiffon in Jarnac. Sverre Braastad marries in 1913 Edith Rousseau, niece of Tiffon's founder Mederic Tiffon. Sverre Braastad continued the family business in 1919 and established Cognac Tiffon S.A. This company he develops into the largest family-run company within cognac production. The firm acquired in 1920 the building on the quay L'Ile de Madame as a storage place. In 1965 a distillery was also built. Sverre Braastad bought the Chateau de Triac in 1946. Tiffon buys Boutelleau in 1990, with beautiful old stock. Formerly owned Boutelleau by the well-known writer Jacques Chardonne, who was initially being called Boutelleau. In 1998 Richard Braastad, Cellarmaster, together with Ansley Coale of Craft Distillers, creates the brand Maison Surrenne for the American market.