---
Cognac NV Landy
X.O. Numero 1, Carafe in Original Carton Box
Provenance: Artcurial, 10/28/2016
Questions about this piece?
Cognac
Renowned throughout the world, the production of Cognac has been regulated by its very own AOC since 1909. Only liqueurs from eaux-de-vie made from crus from the controlled appellation area of Cognac can be labelled as such. This liqueur must be distilled and aged on-site in compliance with authorised techniques: double distillation in a copper Charentais still, ageing in oak barrels for a set minimum ageing period.
A good Cognac is subjected to a complex manufacturing process. It is never made from the eau-de-vie of a single cru, but from a `marriage' of eaux-de-vie that vary in age and cru - some as old as a hundred. To establish the age of a Cognac, only the number of years spent in oak casks or barrels are taken into account. As soon as an eau-de-vie is decanted into a glass recipient, it ceases to age. The longer it is left to age, the more a Cognac gains in complexity, fragrance, aromas and taste (spiced, pepper and cinnamon flavours).
Please note that only Cognacs made exclusively from Petite and Grande Champagne (50% minimum) can use the "Fine Champagne" appellation.
Landy
(We currently have no information available on this brand)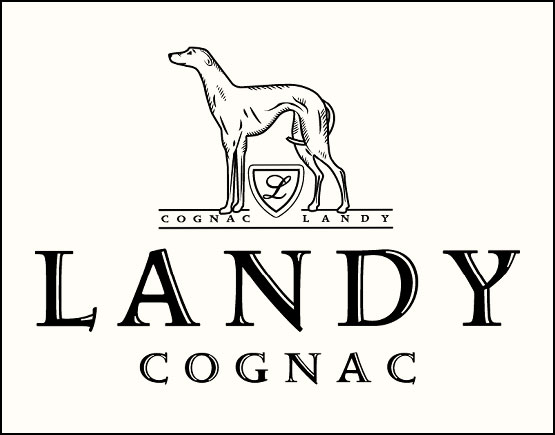 Cognac Landy
Cognac Landy is part of the larger company Cognac Ferrand. This relatively new house, established in 1989, was a collaboration between Alexandre Gabriel and a traditional wine-growing family in the Charente. Hence, Cognac Ferrand, and therefore Cognac Landy too, was created with the philosophy of bringing new life back into the industry and production of cognac. Because of this, the output of Cognac Landy is in the age-old fashion without utilizing mass production techniques.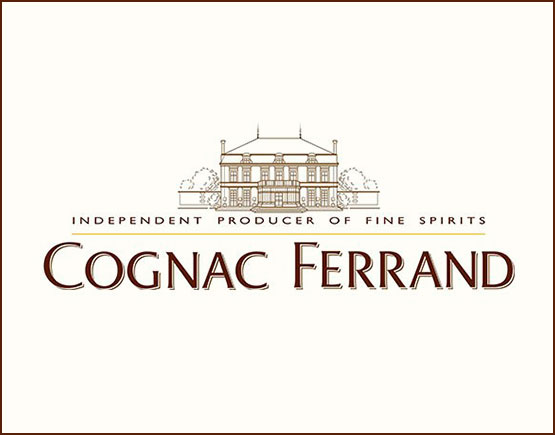 History
The creation of Cognac Landy is with the same philosophy as all of Ferrand's brands. And this means that the cognac must be an expression of the land and that the best grapes must be selected and slowly distilled over time. With that in mind, Cognac Landy is now well known in over 40 countries of the world and famous for being produced in the time-honored method of the Charente.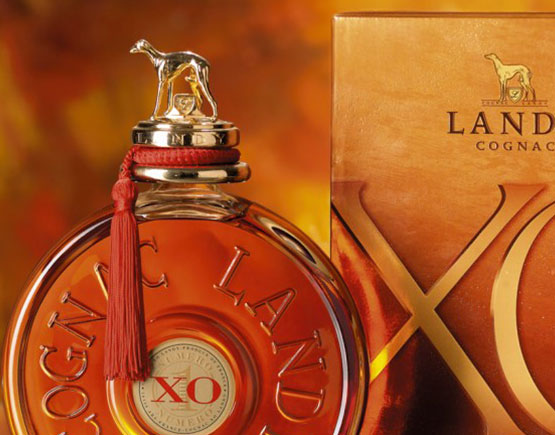 the Greyhound
The symbol of Cognac Landy is the greyhound, a dog known as being a companion to the French aristocracy over the centuries. King Francois I – himself born in Cognac – was known to be a particular fan of greyhounds. They choose the dog as the symbol of Landy due to its excellence and elegance – two attributes assigned to Cognac Landy itself.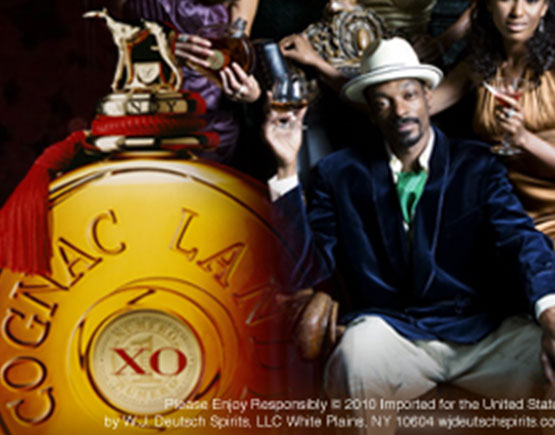 Snoop Dogg
Today Landy Cognac, although staying faithful to the production methods of old, is using 21st-century cutting-edge technology to advertise and brand its product. With a high profile Facebook and Twitter presence, Cognac Landy has also embraced the world of rap music by having one of the music genre's top artists endorse the brand: none less than Snoop Dogg.