---
Cognac Larsen Tres Vieille Reserve Baccarat
Tres Vieille Reserve Cognac, Baccarat Crystal Carafe in Luxury presentation Box with Additional Stopper. Originally made for the Asian market.
Provenance: Private purchase
Questions about this piece?
Some details:

Size
75.7 cl
Vintage
Non-vintage
Alcohol
40.0 %
Bottled
1979
Fill level
Base shoulder
Maturation
Très Vieille Réserve
Packaging
Original Luxury Presentation Box
Shape
Carafe Baccarat Crystal
Cognac
Renowned throughout the world, the production of Cognac has been regulated by its very own AOC since 1909. Only liqueurs from eaux-de-vie made from crus from the controlled appellation area of Cognac can be labelled as such. This liqueur must be distilled and aged on-site in compliance with authorised techniques: double distillation in a copper Charentais still, ageing in oak barrels for a set minimum ageing period.
A good Cognac is subjected to a complex manufacturing process. It is never made from the eau-de-vie of a single cru, but from a `marriage' of eaux-de-vie that vary in age and cru - some as old as a hundred. To establish the age of a Cognac, only the number of years spent in oak casks or barrels are taken into account. As soon as an eau-de-vie is decanted into a glass recipient, it ceases to age. The longer it is left to age, the more a Cognac gains in complexity, fragrance, aromas and taste (spiced, pepper and cinnamon flavours).
Please note that only Cognacs made exclusively from Petite and Grande Champagne (50% minimum) can use the "Fine Champagne" appellation.
Larsen
(We currently have no information available on this brand)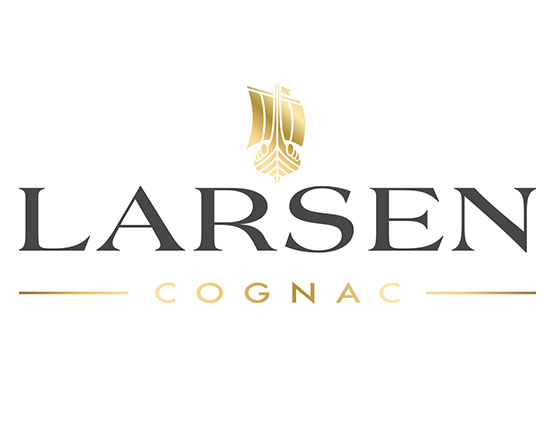 Larsen Cognac
Known as 'The Cognac of Vikings,' Larsen Cognac has striven to produce and offer products of high quality at selected points of sale throughout the world. A family run concern, the story of Larsen Cognac dates back to 1926 when Jens Reidar Larsen a young Norwegian, who's eager to explore the world made a move from his home country of Norway to France.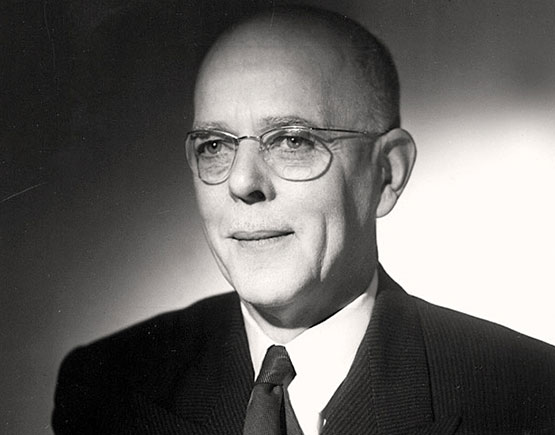 America
His destiny was America, but a long stopover in Bordeaux to repair the boat changes his future forever. Determined to earn some money before resuming his travels, Jens Reidar quickly finds a job in a small town a little further north, famous for the quality of its eau-de-vie. He meets and subsequently marries a local girl. Thus Cognac becomes his home port. America will have to wait, and a new adventure begins.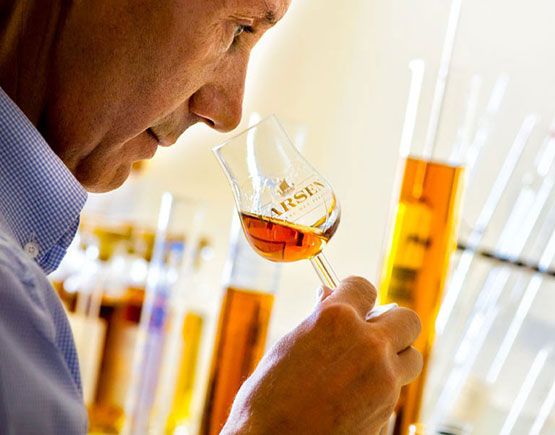 Connoisseur
Seduced by the quality of the brandy that came from Cognac, he devoted much time and effort to become a connoisseur in the subject and naturally progressed to owning and running his own cognac house. Before long, Jens Reidar discovers yet another passion, one for cognac and the diversity of its soils. He quickly becomes an expert, learns about the well-kept secrets of the cellar masters and explores the treasure of their cognacs.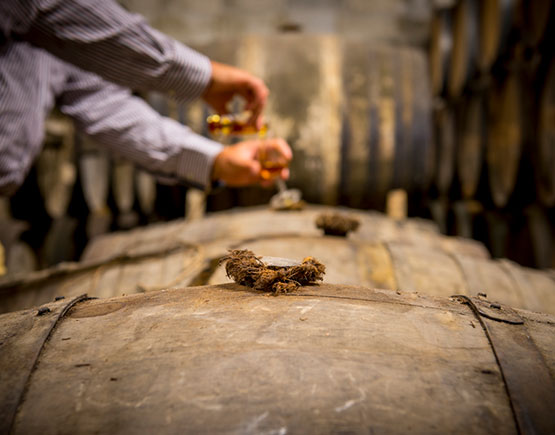 Quality
From this experience, the original signature of Larsen Cognac is born in 1926. Today, Larsen Cognacs are as well known for their luxury packaging as the quality of their eaux-de-vie, with Limoges Porcelain and Baccarat Crystal featuring strongly with many of their premium cognacs.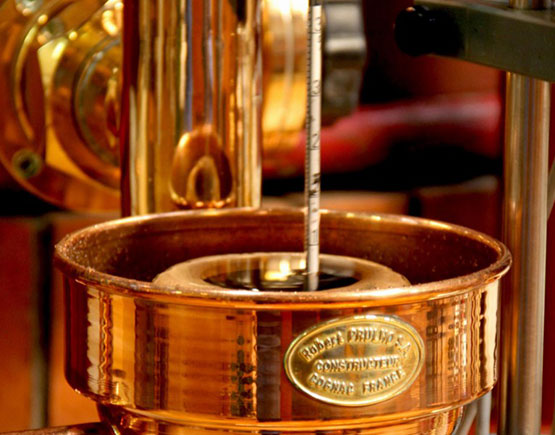 A new vision for cognac
Jens Reidar Larsen imposes a new idea for cognac, a unique style that expresses the fruity aromas in the grapes. He composes his first blends with rigor, using wine from the Fins Bois area for its finesse and Petite Champagne for roundness and richness.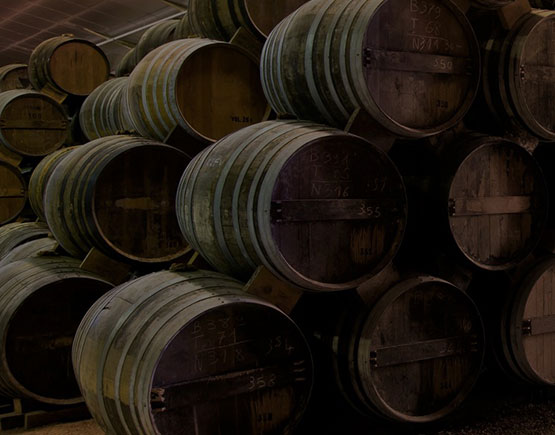 Larsen style
Jens Reidar Larsen's legacy is not only in name but also as a rich source of knowledge and inspiration. The secrets of his blends are to this day preserved in his notebook, a precious grail for the heirs of the founder, and a guarantee of the unique Larsen style for future generations.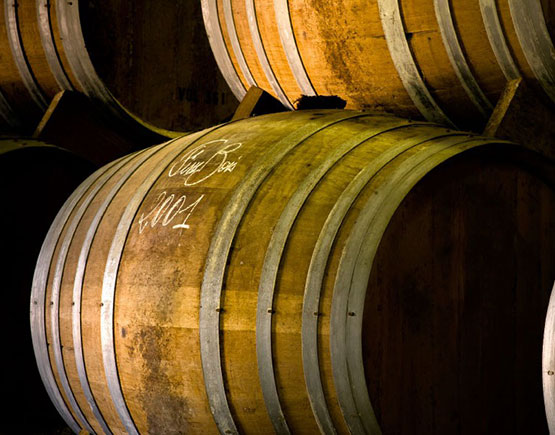 Distillation, the soul of cognac
The exceptional distillation procedure is a crucial part of Larsen Cognac style: after vinification, a rapid distillation of the wines takes place without the lees, to preserve the original fruity aromas of the grapes and produce eaux-de-vie of superior elegance and finesse. Particular attention is paid to the "Coeur de la bonne chauffe," that crucial moment in the life of a Larsen Cognac when the master distiller tastes the eaux-de-vie to select only the very finest – the transfer of tiny proportions to oak barrels.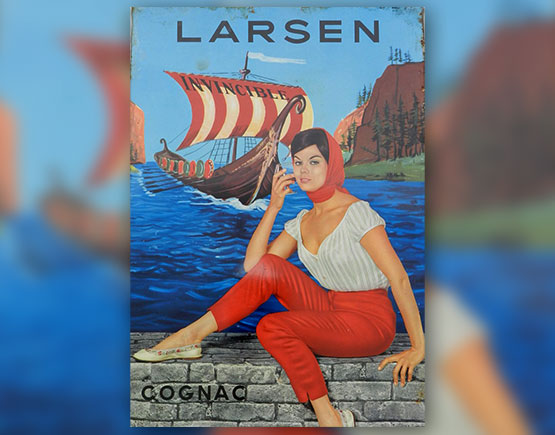 Aging, the evolution of elegance
The most fundamental step in the whole process is aging, that rare metamorphosis which takes place in the barrel cellar: eau-de-vie matures and becomes excellent cognac. Larsen's barrels come from fine-grained sessile oak sourced from France's Tronçais forest. These ancient trees are relatively low in tannins, and the very light toast used by the cooperage ensures that the barrels conform to the correct vision that Jens Reidar Larsen set out for his Cognacs.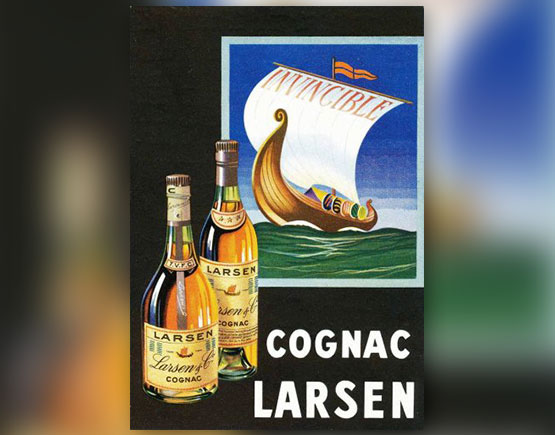 Blending, the quest for excellence
A great blender needs to have the sensitivity of a master musician, capable of nurturing and balancing hundreds of eaux-de-vie much as a conductor directs an orchestra. As the guardian of the Larsen heritage, artist and craftsman in one, Larsen's Master Blender Robert Andrieux has more than 25 years of experience in combining all the right notes to achieve perfect harmony.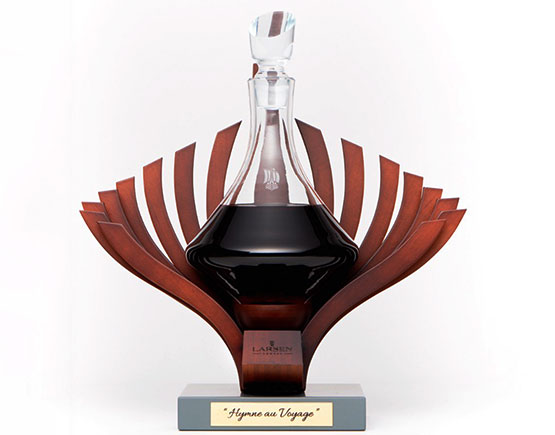 Identity
In the coolness surrounded twilight of their cellars, he flits from barrel to barrel in search of fruit, purity and elegance, the famous Larsen style. Faithful to the spirit of our founder, Master Blender Robert Andrieux is the guarantor of the unique identity of Larsen Cognac House. He is the living embodiment of ancestral expertise handed down from generation to generation.