---
Cognac Baron Lafite-Rothschild Tres Vieille Reserve 1.75L
1,75 Litre, Tres Vieille Réserve, Straw Basket.
Provenance: Artcurial, 5/1/2016
Special selection for Lafite Rothschild, Domaines Barons de Rothschild
Questions about this piece?
Some details:

Size
1.75 ltr
Vintage
Non-vintage
Alcohol
40.0 %
Bottled
1975
Fill level
High shoulder
Maturation
Très Vieille Réserve
Packaging
Straw Basket
Shape
Cognaçaise
Cognac
Renowned throughout the world, the production of Cognac has been regulated by its very own AOC since 1909. Only liqueurs from eaux-de-vie made from crus from the controlled appellation area of Cognac can be labelled as such. This liqueur must be distilled and aged on-site in compliance with authorised techniques: double distillation in a copper Charentais still, ageing in oak barrels for a set minimum ageing period.
A good Cognac is subjected to a complex manufacturing process. It is never made from the eau-de-vie of a single cru, but from a `marriage' of eaux-de-vie that vary in age and cru - some as old as a hundred. To establish the age of a Cognac, only the number of years spent in oak casks or barrels are taken into account. As soon as an eau-de-vie is decanted into a glass recipient, it ceases to age. The longer it is left to age, the more a Cognac gains in complexity, fragrance, aromas and taste (spiced, pepper and cinnamon flavours).
Please note that only Cognacs made exclusively from Petite and Grande Champagne (50% minimum) can use the "Fine Champagne" appellation.
Lafite-Rothschild
(We currently have no information available on this brand)
Chateau Lafite Rothschild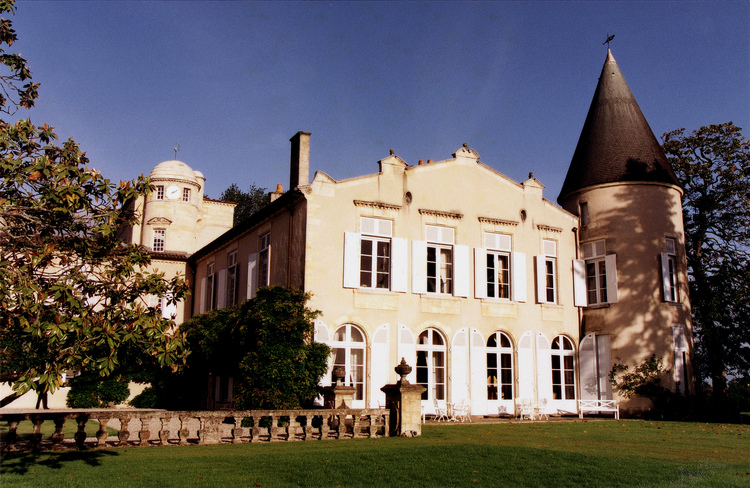 Since its 1855 classification, Chateau Lafite Rothschild has been considered one of the best wine producers in the world. Its reputation attracts countless visitors each year, including foreign dignitaries, socialites and royalty. It is during the visits of these important guests to the chateau, that Chateau Lafite Rothschild would serve a superior batch of their very own cognac at the end of the ceremonial banquet. Only a decade ago, with frequent requests from principle negociants and prominent collectors, the chateau ultimately decided to release a limited allocation to the market.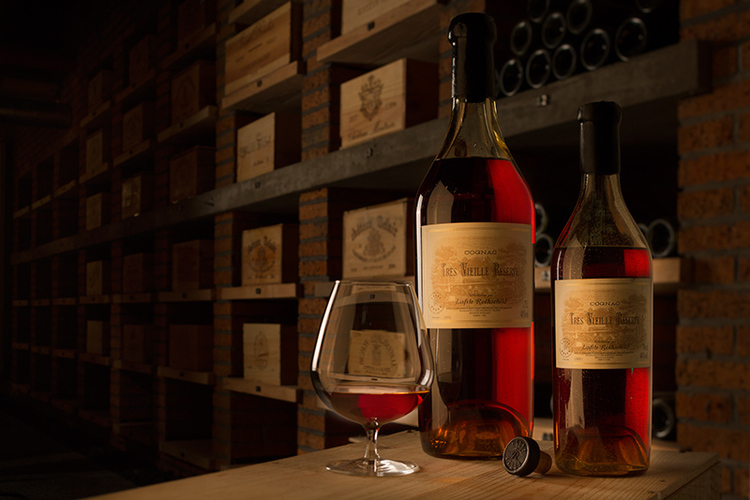 Lafite Cognac or Armagnac - Très Vieille Réserve are truly exceptional products which represent the culmination of efforts the chateau and its vinerons have undertaken and mastered for over half a century - an unsurpassed level of consistency and quality has been maintained. This exceptional blend consists of the finest grapes the Cognac and Armagnac regions have to offer.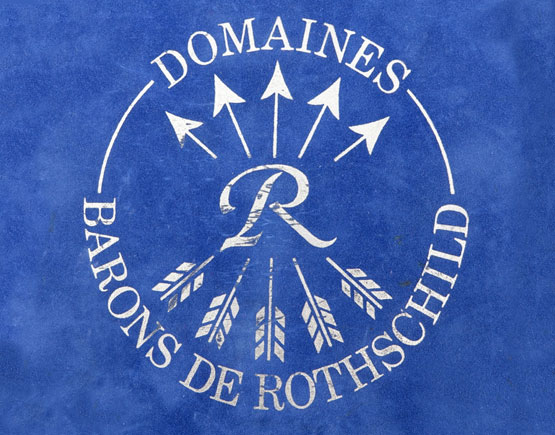 Some of their direct importers in the world wanted that exclusive selected, blended cognac and Lafite Rothschild began to distribute a limited number of bottles, on a yearly base, to their network of importers. Lafite Rothschild Très Vieille Réserve comes in a straw basket. The logo of Lafite and the five arrows can be seen on the label, 70cl and 40,5% ABV. The line of merchandise was extended to an Armagnac, sourced from one of the best négociants in the region