---
Cognac 1980 Jean Grosperrin
Cognac de Collection Jean Grosperrin, Grande Champagne
Provenance: Catawiki, 4/1/2016

Questions about this piece?
Cognac
Renowned throughout the world, the production of Cognac has been regulated by its very own AOC since 1909. Only liqueurs from eaux-de-vie made from crus from the controlled appellation area of Cognac can be labelled as such. This liqueur must be distilled and aged on-site in compliance with authorised techniques: double distillation in a copper Charentais still, ageing in oak barrels for a set minimum ageing period.
A good Cognac is subjected to a complex manufacturing process. It is never made from the eau-de-vie of a single cru, but from a `marriage' of eaux-de-vie that vary in age and cru - some as old as a hundred. To establish the age of a Cognac, only the number of years spent in oak casks or barrels are taken into account. As soon as an eau-de-vie is decanted into a glass recipient, it ceases to age. The longer it is left to age, the more a Cognac gains in complexity, fragrance, aromas and taste (spiced, pepper and cinnamon flavours).
Please note that only Cognacs made exclusively from Petite and Grande Champagne (50% minimum) can use the "Fine Champagne" appellation.
Grosperrin, Jean
(We currently have no information available on this brand)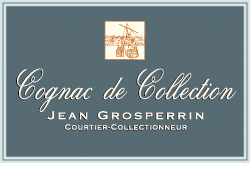 La Gabare
This relatively new, independent cognac house founded in 1992 named the brand after its founder Jean Grosperrin, broker and cognac merchant. The actual name of the cognac house is La Gabare, and it is one of the few independent houses left in the region of Cognac. Today the family-owned company is exclusively dedicated to the selection, aging and sale of rare old cognacs under the brand names "Cognac de Collection Jean Grossperrin" and "Cognac Le Roch."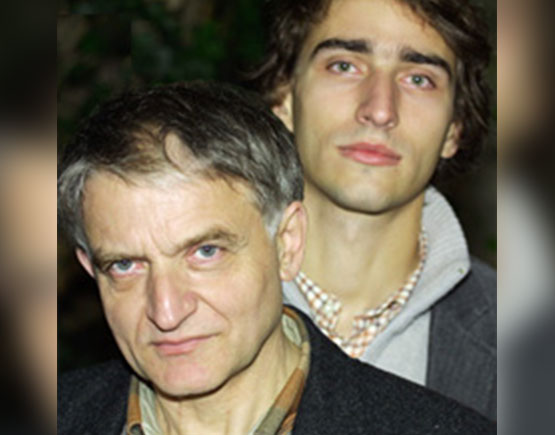 Sleeping in the cellars of Charentes
Jean Grossperrin says that in the many years he spent developing his clientele, firstly with winegrowers as a local broker and then as a wholesaler working as an intermediary between merchants and winemakers he realized that excellent resources were sleeping in the cellars of Charentes. Apart from the more recent harvest, a wine grower and home distill cellar often contains a few barrels from older vintages, sometimes even several decades old. Some estate owners feel they have to transmit a few barrels – produced by an ancestor or inherited over time – from one generation to the next.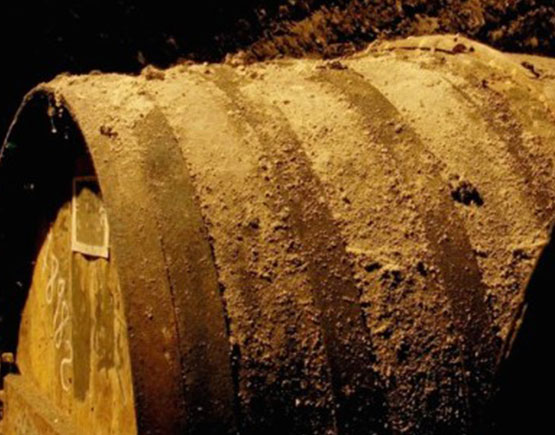 A blend of excellent vintages
He has always been shocked by the casual manner in which this precious liquid was treated, often drowned through massive blending, becoming nothing more than an extra in a play where it should have held the starring role! As he decided to embark upon this adventure, somehow convinced, that he was not the only one who would appreciate the originality of this cognac, straight from the grower, that had escaped the jaws of the large trading houses.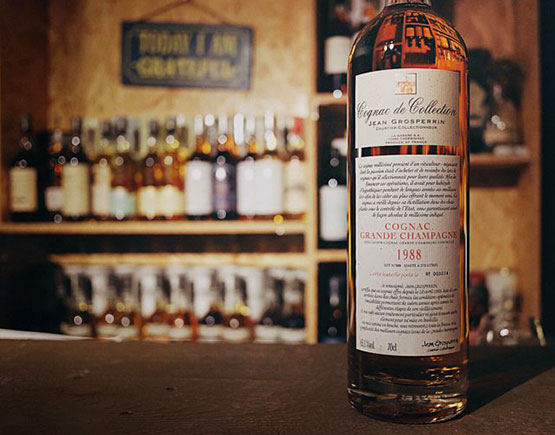 Vintages
He also hoped to overturn the preconceived idea that Cognac is necessarily a blend of excellent vintages and subsequent vintages. Working in the field, he had learned that the quality of cognac is directly related to the quality of the individual producing and maturing it. When a winegrower tells him how he takes care of his vineyard, when he talks about his distillery and his aging techniques, he already has some valuable indications about the product before even tasting it.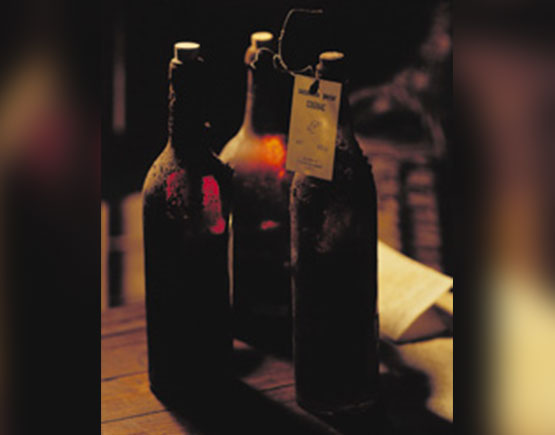 Last but not least
Last but not least, he felt a real sense of urgency in the need to save just a few drops of this unique know-how, dating back 40 or 50 years to a time when the winegrower made all the decisions, without the knowledge and sophisticated techniques we have today. There were many aspects to this approach, set in a different environment where horses were still used to work the vineyards and properties and stills were five to 10 times smaller than they are today.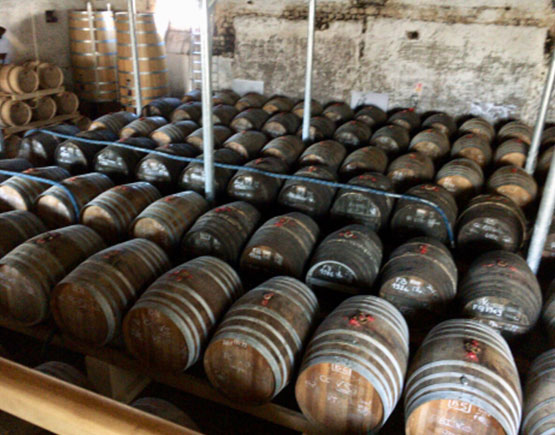 History
Notice also the improved grape varieties and plant protection which provide today's winegrowers with regular and abundant harvests, a guarantee that past generations never had. Such welcome improvements do of course make work more comfortable and more profitable, but little by little they modify the product. Such is history, and each generation makes its contribution to the whole.