---
Cognac 1970s Martell J. & F.Three Stars
Three Stars, 1970's
Provenance: Catawiki, 3/24/2016

Questions about this piece?
Some details:

Size
70 cl
Vintage
Non-vintage
Vintage text
Presumed 1970s
Alcohol
40.0 %
Bottled
1979
Button
Glass shoulder button
Fill level
Mid neck
Maturation
Three Stars
Shape
Paillarde
Cognac
Renowned throughout the world, the production of Cognac has been regulated by its very own AOC since 1909. Only liqueurs from eaux-de-vie made from crus from the controlled appellation area of Cognac can be labelled as such. This liqueur must be distilled and aged on-site in compliance with authorised techniques: double distillation in a copper Charentais still, ageing in oak barrels for a set minimum ageing period.
A good Cognac is subjected to a complex manufacturing process. It is never made from the eau-de-vie of a single cru, but from a `marriage' of eaux-de-vie that vary in age and cru - some as old as a hundred. To establish the age of a Cognac, only the number of years spent in oak casks or barrels are taken into account. As soon as an eau-de-vie is decanted into a glass recipient, it ceases to age. The longer it is left to age, the more a Cognac gains in complexity, fragrance, aromas and taste (spiced, pepper and cinnamon flavours).
Please note that only Cognacs made exclusively from Petite and Grande Champagne (50% minimum) can use the "Fine Champagne" appellation.
Martell
A heritage 300 years rich. A spirit that treasures taste and honors the expertise of craft. The beauty and pleasure of every moment celebrated through French Art de Vivre. Passion and knowledge passed from generation to generation, creating cognacs enjoyed the world over - from aboard the Orient Express, on intrepid polar expeditions, at royal weddings, to record-breaking with Concorde.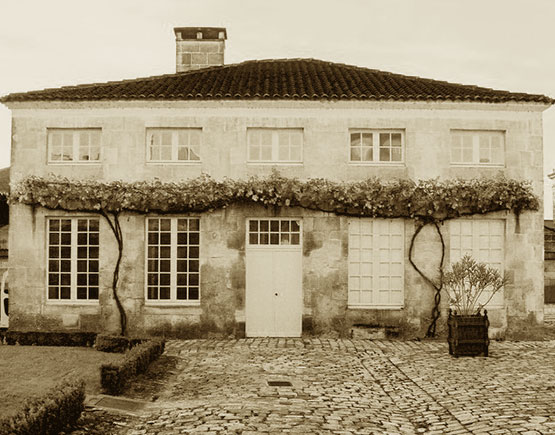 History
The oldest of the great Cognac houses. 300 years of passion and precision passed down through the Martell family. From generation to generation, a celebration of French Art de Vivre, treasuring the beauty and pleasure of every moment.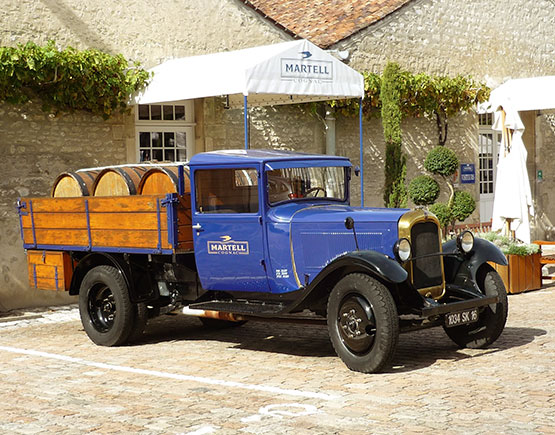 Hollywood
A rich history honoring craft and taste, with Martell cognacs enjoyed and cherished for three centuries from regal coronations to Hollywood films, intrepid polar expeditions to royal weddings, and far beyond.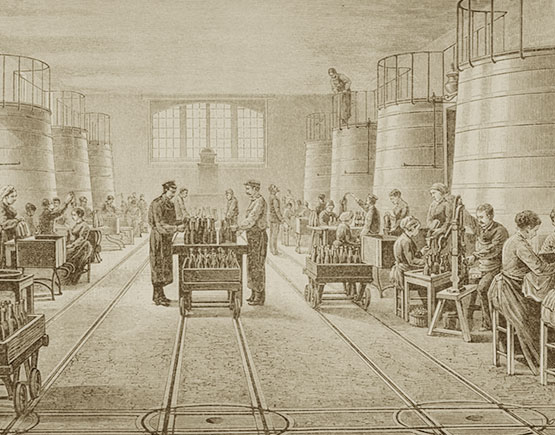 Craftmanship
Place, precision and time. The three great axes of Martell craftsmanship; expertise and emotion passed from hand to hand since 1715. It is Borderies that give the finest Martell cognacs their hallmark elegance and subtlety. Martell is the only great cognac house to exclusively distill clear wines - a unique method that gives the final cognac a distinctive style.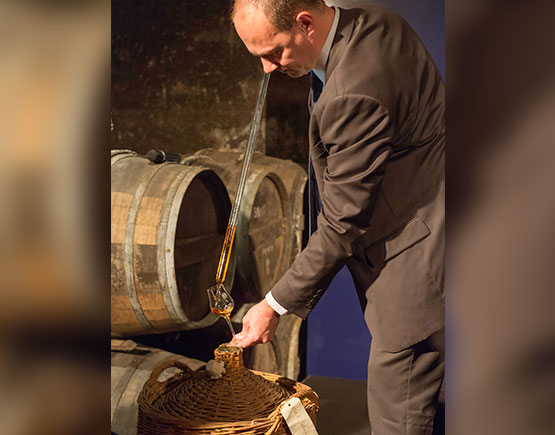 Condensation
To ensure authentic flavor, traditional copper pot stills are still used to heat the wine. As it simmers away, the vapor rises through the still head, passing through the swan neck and into the coil, where it condenses to form a bright, warm liquor.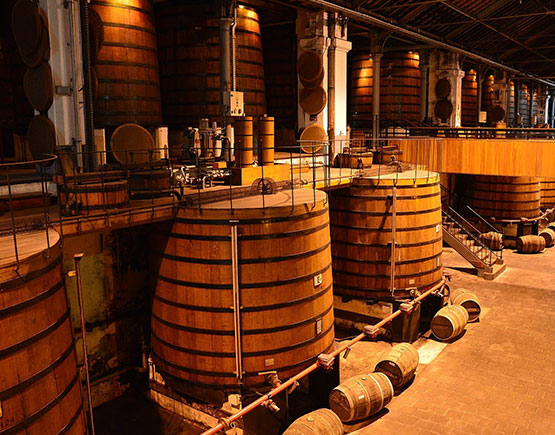 Oak wood
The oak wood used for Martell barrels comes from trees of the Tronçais style. This means that the oaks are planted closer together, leaving less light for each sapling and slowing their growth rate.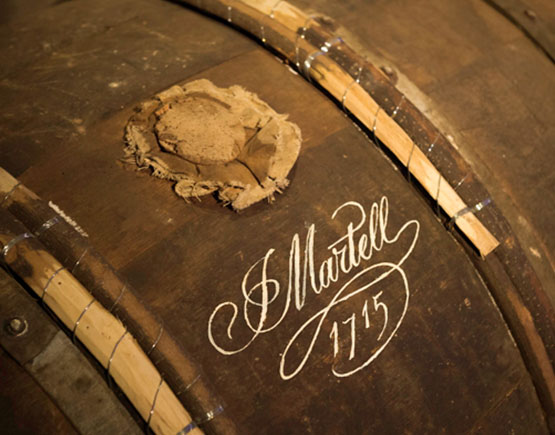 Aging
The result is beautiful grain oak wood, called so since the rings representing growth are more compact. Barrels made from this type of wood give the Eaux-de-vie aged within them a lighter and more delicate woody taste.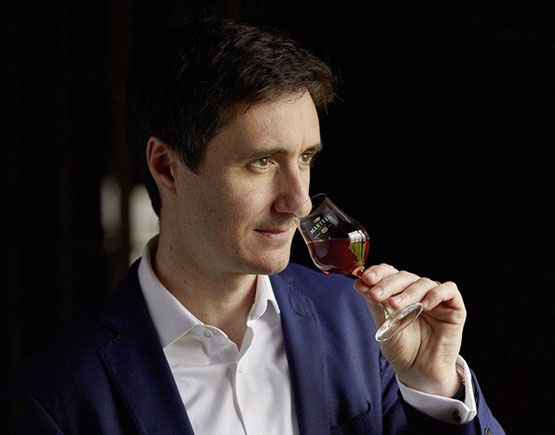 Blending
Each eau-de-vie has a unique character, created by the choices made during aging, such as the type of oak barrel used, the length of time left to mature, and from which cru it was cultivated. As a single note in a complex symphony, the Cellar Master must know how to introduce and combine each tone to create a perfect harmony. and from which cru it was cultivated.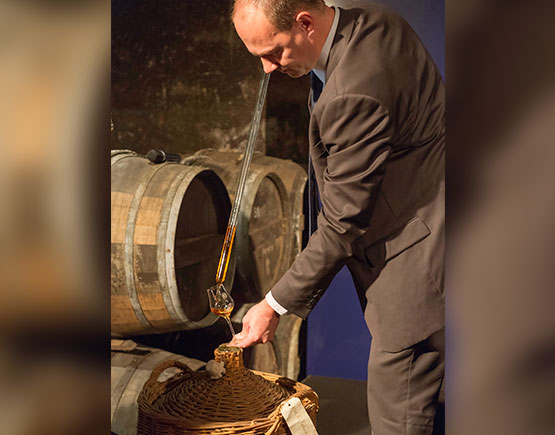 Cellar Master
Like a singular note in a complex symphony, the Cellar Master must know how to introduce and combine each tone to create a perfect harmony. It is the blending process that gives cognac its inimitable, everlasting bouquet.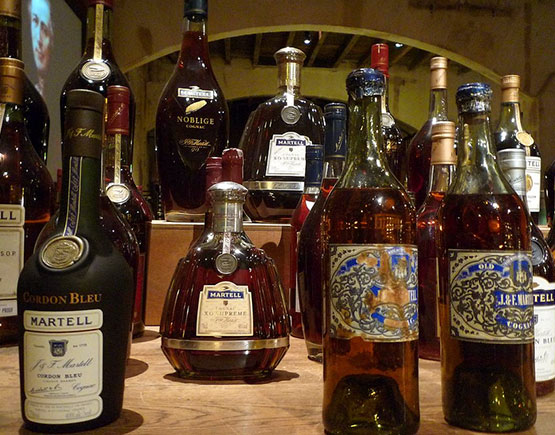 Original recipe
During blending a complex palette of flavours stand before the Cellar Master, from which he must perfectly construct the personality of each product, following the original recipe.