---
Cognac 1969 André Petit & Fils
Hors D'Age, Grande Reserve de Famille
Provenance: Catawiki, 11/4/2016
Questions about this piece?
Cognac
Renowned throughout the world, the production of Cognac has been regulated by its very own AOC since 1909. Only liqueurs from eaux-de-vie made from crus from the controlled appellation area of Cognac can be labelled as such. This liqueur must be distilled and aged on-site in compliance with authorised techniques: double distillation in a copper Charentais still, ageing in oak barrels for a set minimum ageing period.
A good Cognac is subjected to a complex manufacturing process. It is never made from the eau-de-vie of a single cru, but from a `marriage' of eaux-de-vie that vary in age and cru - some as old as a hundred. To establish the age of a Cognac, only the number of years spent in oak casks or barrels are taken into account. As soon as an eau-de-vie is decanted into a glass recipient, it ceases to age. The longer it is left to age, the more a Cognac gains in complexity, fragrance, aromas and taste (spiced, pepper and cinnamon flavours).
Please note that only Cognacs made exclusively from Petite and Grande Champagne (50% minimum) can use the "Fine Champagne" appellation.
André Petit & Fils
In 1850 the Goulard family started to grow wines and to distil. They used to have a contract with Hennessy to whom they sold their eau-de-vie.
In 1921 a Goulard daughter married to a certain Petit. When André Petit ended his contract with Hennessy and started his own company, he of course used the name Petit for his brand name. This happened somewhere in the sixties and André Petit was among the first to become independant. When he died in 1990, his son Jacques took over.
Jacques Petit has vineyards in three different crus: 7 hectares in the petite champagne, 8,5 hectares in the fins bois and 4,5 in the bons bois. So 20 hectares in total, which is more than Nicolas Faith states in his book. Conal R. Gregory writes: "80% of current requirements are supplied from its own vines". That may be true, but he only buys wines from his brother.
His vineyards in the bons bois region are among the best.
Jacques Petit only uses casks of Limousin oak.
Range (blends of petite champagne, fins bois and bons bois): VSOP, Vieille Réserve (Napoléon), XO Extra and several variants of Hors d'Age. He also has various vintage cognacs.
Source: cognac-ton.nl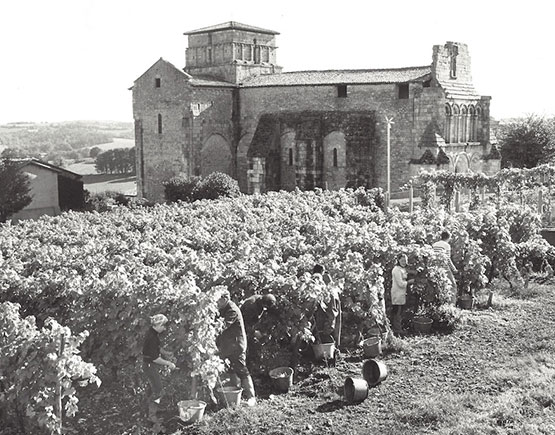 Andre Petit & Fils
This small family-run cognac producer from Berneuil insists that their cognac is not merely of standard quality. The validation of this statement can occur by the fact that the Petit family works with traditional methods handed down from their grandparents and harvest the grapes manually. This part of the cognac-making process is almost extinct in the cognac industry due to growing demand and the production of high quantities.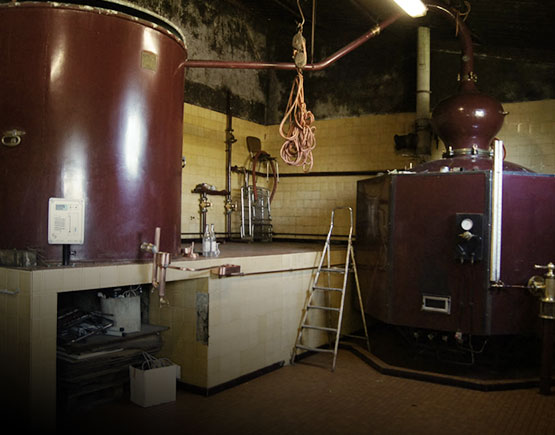 Specialization
André Petit came to some fame in the industry by stopping their contract with Hennessy in the 1960s and deciding to produce themselves. Like many small producers from the Cognac region, they also specialize in the making of Pineau des Charentes.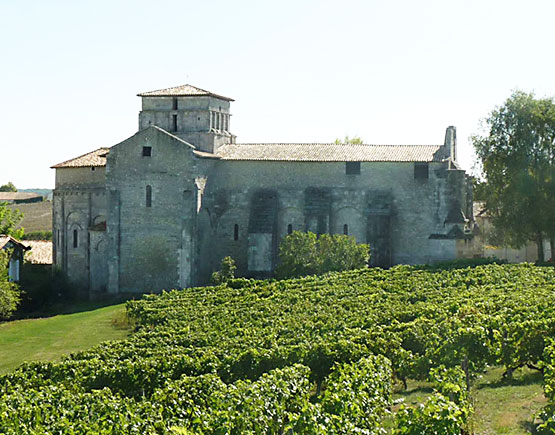 Trust in their olfactory sense
Their cognacs developed itself according to traditional methods. The family harvests their grapes by hand, and they continue to distill following the teachings of their grandparents. In the distillation, they do not use any machines to separate alcohol. The family trusts their olfactory sense. They claim to be winegrowers who develop a Cognac with a pronounced style following our feelings and tastes. Their Cognac is not a standard quality Cognac.