---
Gourry
Cognac 1940s Gourry de Chadeville Grande Fine Champagne
Presumed 1940's, 1e Cru, Grande Fine Champagne, Bottled in the late 1960's (presumed)
Provenance: Artus, 12/4/1999
Garantie: Je soussigné resident dans mon domaine de Chadeville par Segonzac, arr. de Cognac propriéte de ma famille depuis l'année 1619 certifie que le Cognac contenu dans nos bouteilles est originaire de la Grande Fine Champagne, 1er Cru de Cognac.
This bottle is being moved to our Davie Warehouse. Leave your email address and we will notify you as it becomes available, and send you a 5% discount code for your next purchase.
World's Largest collection
3-5 day U.S.A. delivery
Secure payment
Call Us 954-607-7386
Email Us
Cognac
Renowned throughout the world, the production of Cognac has been regulated by its very own AOC since 1909. Only liqueurs from eaux-de-vie made from crus from the controlled appellation area of Cognac can be labelled as such. This liqueur must be distilled and aged on-site in compliance with authorised techniques: double distillation in a copper Charentais still, ageing in oak barrels for a set minimum ageing period.
A good Cognac is subjected to a complex manufacturing process. It is never made from the eau-de-vie of a single cru, but from a `marriage' of eaux-de-vie that vary in age and cru - some as old as a hundred. To establish the age of a Cognac, only the number of years spent in oak casks or barrels are taken into account. As soon as an eau-de-vie is decanted into a glass recipient, it ceases to age. The longer it is left to age, the more a Cognac gains in complexity, fragrance, aromas and taste (spiced, pepper and cinnamon flavours).
Please note that only Cognacs made exclusively from Petite and Grande Champagne (50% minimum) can use the "Fine Champagne" appellation.
Gourry
(We currently have no information available on this brand)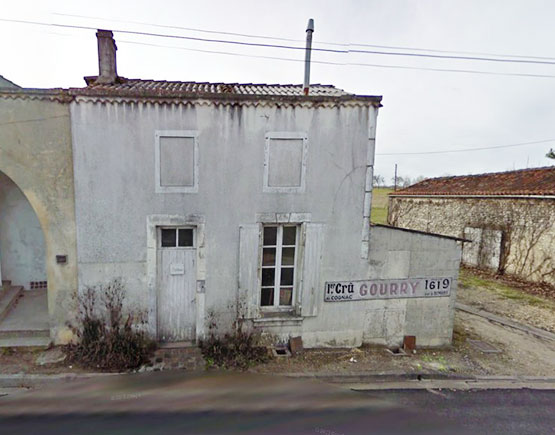 Gourry de Chadeville Cognac
Claiming to be the oldest Cognac house in the region, which has been holding the same family name for centuries, the estate of Gourry de Chadeville sits in the prime Fine Champagne countryside. History of the estate, since 1619, the Gourry family of Chadeville, owner of the Domaine de Chadeville, cultivates its vineyard in Segonzac.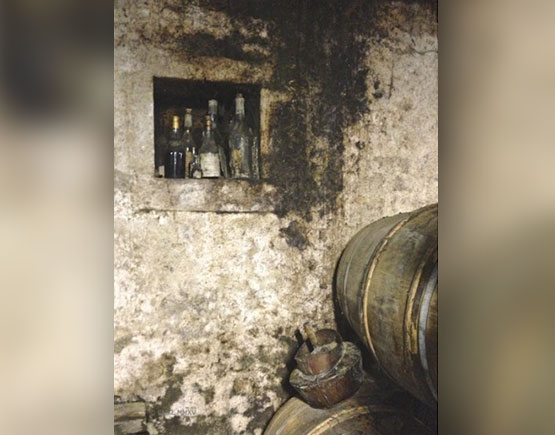 Connoisseurs
To our knowledge no house of Cognac can offer such seniority, associating the constancy of a name attached to the same land and proven know-how in the distillation of cognac. A Cognac-house that has resists the test of time, in the heart of the 1st Cru of Cognac, producing a "Grande Fine Champagne" appreciated by connoisseurs all over the world. As people age slowly over the years, their cognacs absorb the tannin from the wood and take their beautiful gold color.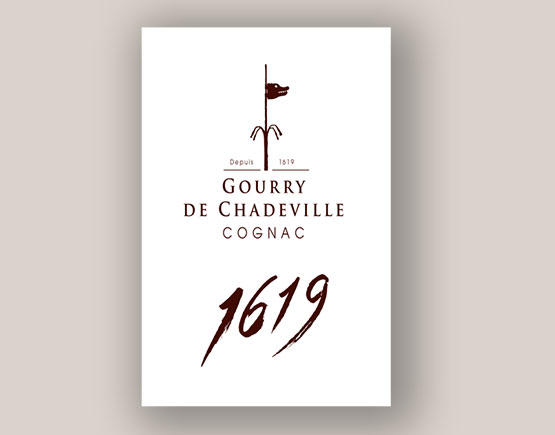 Four centuries of know-how
Their DNA has Segonzac, in the heart of the Great Fine Champagne the Gourry family of Chadeville cultivated its vine and distilled the Cognac for nearly four centuries. The heart of the appellation "Grande Fine Champagne," this region is undoubtedly the most prestigious of the country of Cognac. Its unique terroir composed of limestone and small fossils of the crétace is extraordinary support for the vine, which moreover benefits from very well exposed hillsides. Their range is no fine cognac without old 'Eau de Vie.'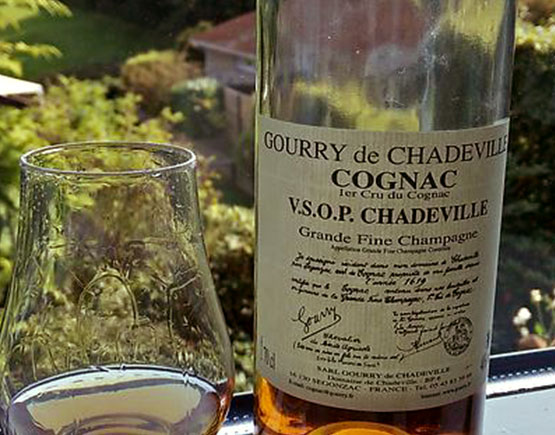 Complexity
They are as many notes with which the master of Chai composes his cognac. The Master of Chai decides the fate of each lot. The Cognac Gourry de Chadeville is a composition in which harmonizes the Eau de Vie of different ages, each bringing its note. Time also plays a role: the seas of lifelong cradled in oak casks reveal aromas of vanilla and caramel while the oldest excellent of all their complexity. Over the centuries, the Gourry family has formed a veritable treasure: an essential stock of old Cognac and four centuries of know-how in the work of the Eau de Vie.