---
Cognac 1893 Barnett & Fils
Fine Champagne
Provenance: Christies London, 12/8/2016
Questions about this piece?
Some details:

Size
70 cl
Vintage
1893
Alcohol
40.0 %
Bottled
1970
Fill level
Top shoulder
Region
Fine Champagne
Shape
Normande
Cognac
Renowned throughout the world, the production of Cognac has been regulated by its very own AOC since 1909. Only liqueurs from eaux-de-vie made from crus from the controlled appellation area of Cognac can be labelled as such. This liqueur must be distilled and aged on-site in compliance with authorised techniques: double distillation in a copper Charentais still, ageing in oak barrels for a set minimum ageing period.
A good Cognac is subjected to a complex manufacturing process. It is never made from the eau-de-vie of a single cru, but from a `marriage' of eaux-de-vie that vary in age and cru - some as old as a hundred. To establish the age of a Cognac, only the number of years spent in oak casks or barrels are taken into account. As soon as an eau-de-vie is decanted into a glass recipient, it ceases to age. The longer it is left to age, the more a Cognac gains in complexity, fragrance, aromas and taste (spiced, pepper and cinnamon flavours).
Please note that only Cognacs made exclusively from Petite and Grande Champagne (50% minimum) can use the "Fine Champagne" appellation.
Barnett & Fils
The trading company Barnett was founded in 1869 in Cognac and initially had his office on the Place de la Corderie, which no longer exists, but is located approximately on the site of the current Allée de la Corderie. The distillery, cellars and office of Barnett & Fils were built between 1877 and 1885. In 1895 the company name changed to Barnett & Elichagaray because of a marriage. In the late 1970s the company was sold, the sale was carried out at Château Paulet.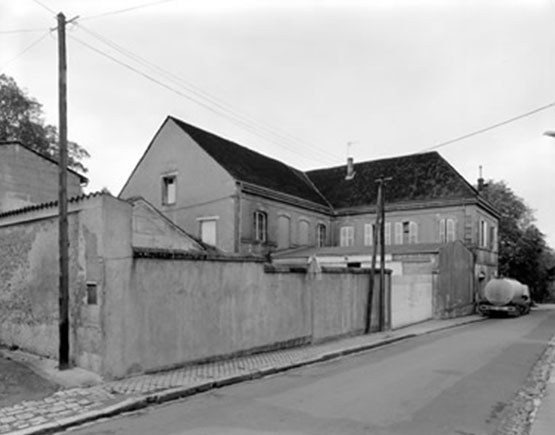 Barnett & Fils
The trading house Barnett founded in 1869 in the Cognac district and initially had its office on the Place de la Corderie, which nowadays no longer exists, but it was located roughly on the site of the current Allée de la Corderie. In the years 1877-1885 they built distilleries and a chai and associated buildings on the Avenue Paul Firino Martell Nr. 58.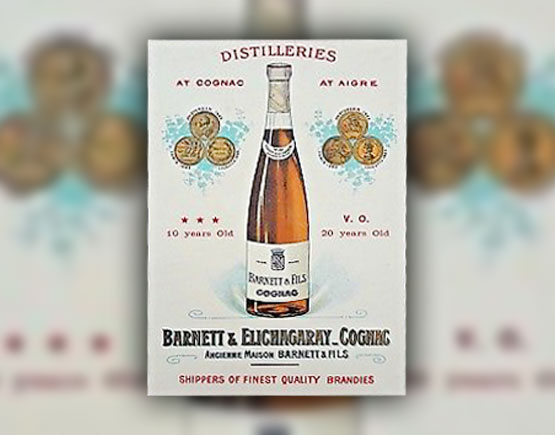 Paulet
Barnett was called later on Barnett et Fils, but since 1895, Louis Elichagaray continued the company under the name Barnett & Elichagaray. They were, to a large extent, dependent on foreign markets. Even after the two world wars, they continued to focus on high quality and marketing abroad. In 1970, the brand was taken over by Paulet.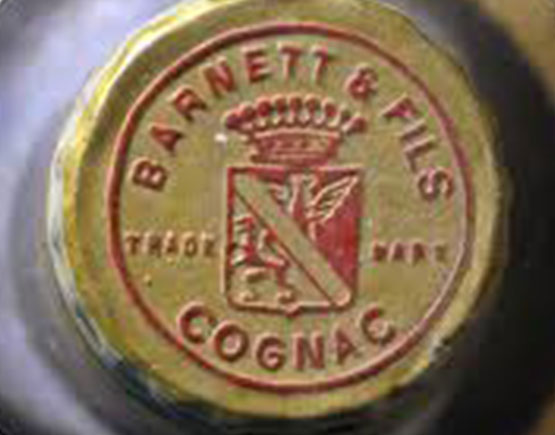 Rare bottles
Today bottles of Cognac from Barnett & Elichagaray are rare to find, Barnett & Fils are still to discover.