---
Cognac 1878 Château Paulet Fine Champagne
Réserve, J. Maurice Lacroux, Fine Champagne
Provenance: Francis Dupuy, 10/11/1998
Questions about this piece?
Some details:

Size
70 cl
Vintage
1878
Alcohol
40.0 %
Bottled
1977
Classification
Réserve
Fill level
High shoulder
Region
Fine Champagne
Shape
Cognaçaise
Cognac
Renowned throughout the world, the production of Cognac has been regulated by its very own AOC since 1909. Only liqueurs from eaux-de-vie made from crus from the controlled appellation area of Cognac can be labelled as such. This liqueur must be distilled and aged on-site in compliance with authorised techniques: double distillation in a copper Charentais still, ageing in oak barrels for a set minimum ageing period.
A good Cognac is subjected to a complex manufacturing process. It is never made from the eau-de-vie of a single cru, but from a `marriage' of eaux-de-vie that vary in age and cru - some as old as a hundred. To establish the age of a Cognac, only the number of years spent in oak casks or barrels are taken into account. As soon as an eau-de-vie is decanted into a glass recipient, it ceases to age. The longer it is left to age, the more a Cognac gains in complexity, fragrance, aromas and taste (spiced, pepper and cinnamon flavours).
Please note that only Cognacs made exclusively from Petite and Grande Champagne (50% minimum) can use the "Fine Champagne" appellation.
Château Paulet
(We currently have no information available on this brand)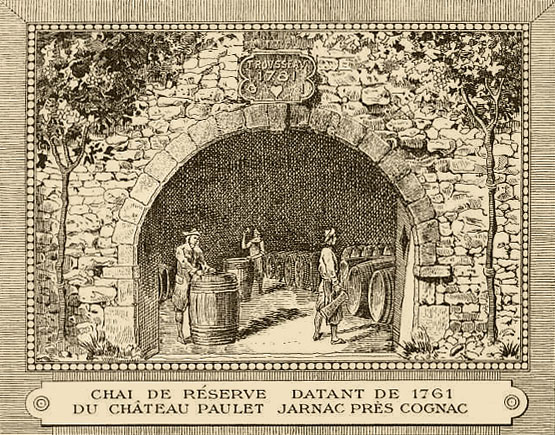 Château Paulet
Paulet was established in 1848 by Jean-Marie Lacroux in Jarnac. They had known a very successful period until the mid-seventies when financial difficulties led them to be brought under the control of Cusenier and shortly afterward they were taken over by Renaud-Cointreau (Frapin) in 1975. Nevertheless, the Lacroux family still has run the business for a long time.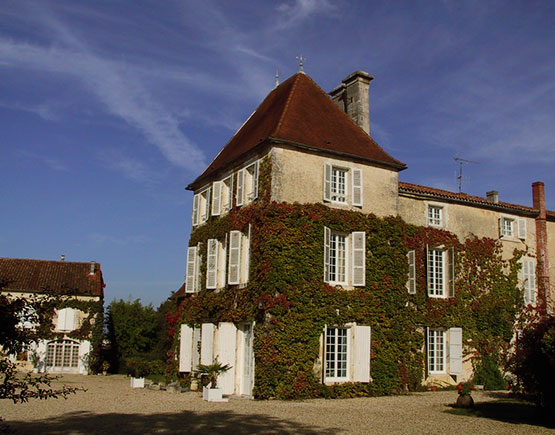 Domaine de la Couronne
Somewhere in time, Paulet has moved to the city of Cognac where they held their offices in the beautiful Chateau, Domaine de la Couronne or Chateau Paulet. Sadly they had to sell this property in 2002, and the company is lead by Jean-Pierre Cointreau, the managing director of Frapin.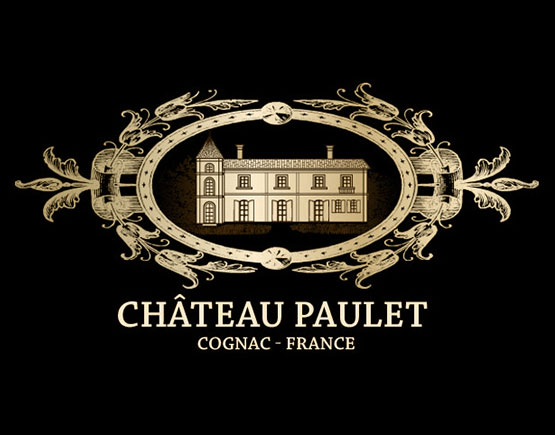 Vineyards
They were a renowned company with excellent cognacs. At the end of the 19th century, they adopted the name 'Chateau Paulet.' Over time they managed to buy a lot of other cognac brands, some famous in their time like Barnett & Elichagaray, Gassies, and Tricoche. Initially, they had their vineyards in the grande champagne and fins bois areas, but not anymore.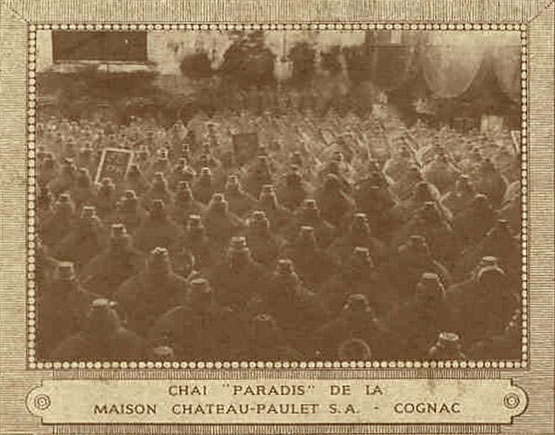 Suppliers
Cognacs were bought from other producers, with the emphasis on borderies. They have won some important awards of which the Cyril Ray Trophee in 1993 and the gold medal of the International Wine and Spirits Competition in London in 1993 and 1996 stands out the most. They were also suppliers for some leading firms like Harrod's, Marks & Spencer and Fauchon and the famous French three-star restaurant Troisgras Frères.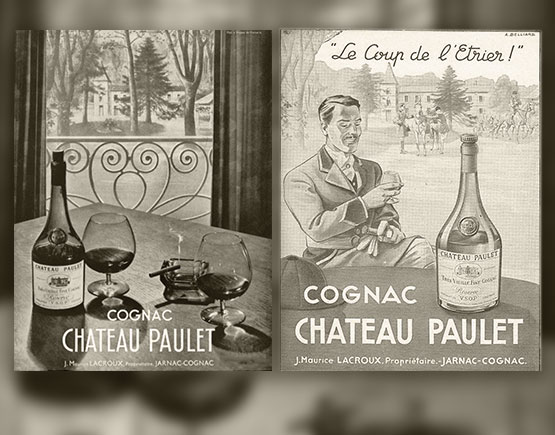 Fine Champagne
Most sought after bottles are the Fine Champagne Chateau Paulet 1811, the Sélection Paradis 1895 and the Sélection Paradis Fins Bois 1904.