---
Cognac 1870 Château Peyrouet
01-1870-004 2002600 2380-1 Bas Vieil Grand 1er Cru Authentique
Provenance: Private purchase
Questions about this piece?
Some details:

Size
70 cl
Vintage
1870
Alcohol
40.0 %
Bottled
1950
Cognac
Renowned throughout the world, the production of Cognac has been regulated by its very own AOC since 1909. Only liqueurs from eaux-de-vie made from crus from the controlled appellation area of Cognac can be labelled as such. This liqueur must be distilled and aged on-site in compliance with authorised techniques: double distillation in a copper Charentais still, ageing in oak barrels for a set minimum ageing period.
A good Cognac is subjected to a complex manufacturing process. It is never made from the eau-de-vie of a single cru, but from a `marriage' of eaux-de-vie that vary in age and cru - some as old as a hundred. To establish the age of a Cognac, only the number of years spent in oak casks or barrels are taken into account. As soon as an eau-de-vie is decanted into a glass recipient, it ceases to age. The longer it is left to age, the more a Cognac gains in complexity, fragrance, aromas and taste (spiced, pepper and cinnamon flavours).
Please note that only Cognacs made exclusively from Petite and Grande Champagne (50% minimum) can use the "Fine Champagne" appellation.
Château Peyrouet
(We currently have no information available on this brand)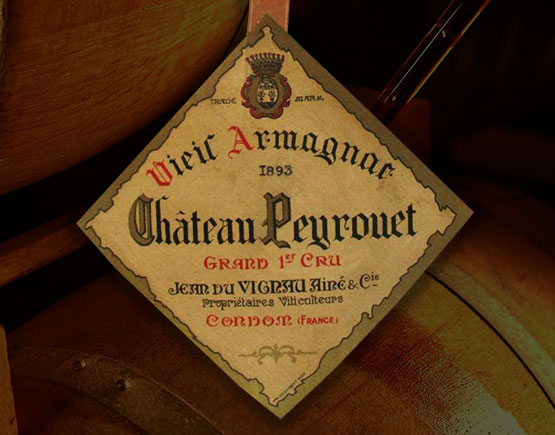 Château Peyrouet
We are introducing an exceptional and particularly exquisite vintage Armagnac from 1870. An edition from the Bas-Armagnac, In Gascogne, there were hundreds of producers, many known, legion small, numerous reputable, quite a few regional and national. Many suppliers sell their products abroad under a different name than in France.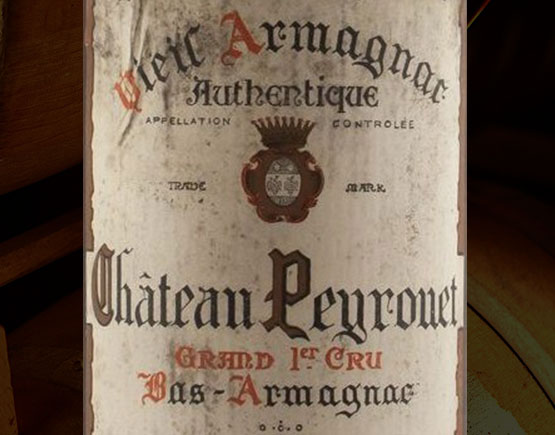 Rarities
Countless traders bought barrels from prominent producers in France and sold them under their names elsewhere. So even now we still find rare Armagnac rarities, which we could hardly find any information or records today. But we would not be able to claim that this would be due to the lack of awareness of the lower quality if necessary.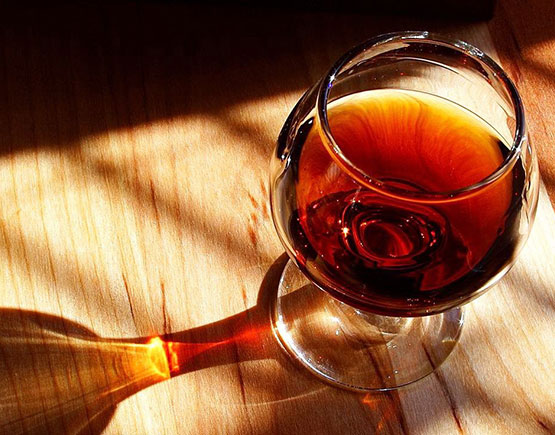 The Exclusive Gift
So there are still some famous Armagnac houses that still lead and distribute a wide variety of different Vintage Armagnacs, but the number of rarities is getting smaller and prices, also due to the sheer demand, more and more excessive. Perhaps one of the most famous brands in the Armagnac sector is undoubtedly the companies of Samalens, Sempé, Janneau Fils et Cie, Domaine de Gachot and also Marquis de Montesquiou, which constitute a hugely high market share.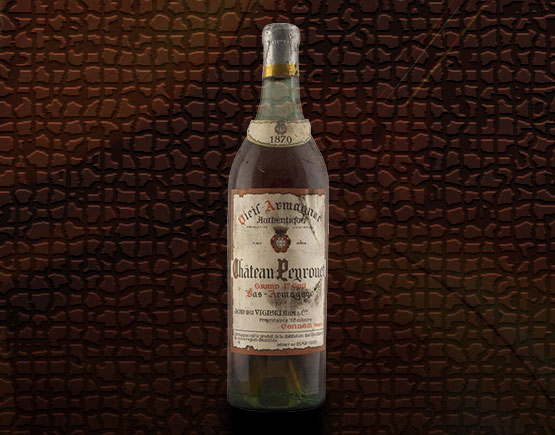 1870
Among the oldest Armagnac houses are the brands such as Gelas, Baron de Sigognac, Goudoulin Veuve J., Chateau de Laubade, Laberdolive, Dartigalongue, Ferté G&H, Mader, Dupeyron, Montber, de Castelfort, Baron de Lustrac, Baron Gaston Legrand, and many more. Sensational Vintage Armagnac from 1870. The exclusive gift idea for the special occasion.