---
Cognac 1868 Eschenauer & Co
Grande Fine Champagne
Provenance: Private purchase
Questions about this piece?
Some details:

Size
70 cl
Vintage
1868
Alcohol
40.0 %
Bottled
1930
Fill level
High shoulder
Region
Grande Fine Champagne
Shape
Cognaçaise
Cognac
Renowned throughout the world, the production of Cognac has been regulated by its very own AOC since 1909. Only liqueurs from eaux-de-vie made from crus from the controlled appellation area of Cognac can be labelled as such. This liqueur must be distilled and aged on-site in compliance with authorised techniques: double distillation in a copper Charentais still, ageing in oak barrels for a set minimum ageing period.
A good Cognac is subjected to a complex manufacturing process. It is never made from the eau-de-vie of a single cru, but from a `marriage' of eaux-de-vie that vary in age and cru - some as old as a hundred. To establish the age of a Cognac, only the number of years spent in oak casks or barrels are taken into account. As soon as an eau-de-vie is decanted into a glass recipient, it ceases to age. The longer it is left to age, the more a Cognac gains in complexity, fragrance, aromas and taste (spiced, pepper and cinnamon flavours).
Please note that only Cognacs made exclusively from Petite and Grande Champagne (50% minimum) can use the "Fine Champagne" appellation.
Eschenauer & Co
Louis Eschenauer was a German wine merchant from Alsace, who started his business in Bordeaux in 1821. He bought outstanding Cognac in barrels from producers, to store them further and have them bottled only after a long aging period, sometimes 40 to 50 years. With his son Frédéric taking over the business, thanks to his excellent wine knowledge and tasting skills, Eschenauer & Co becomes the most important merchant on the Place de Bordeaux during the 1870's. After Frédéric's death in 1899, his sons continue the business. Eschenauer 19th century Cognacs were distributed worldwide well into the 1930's.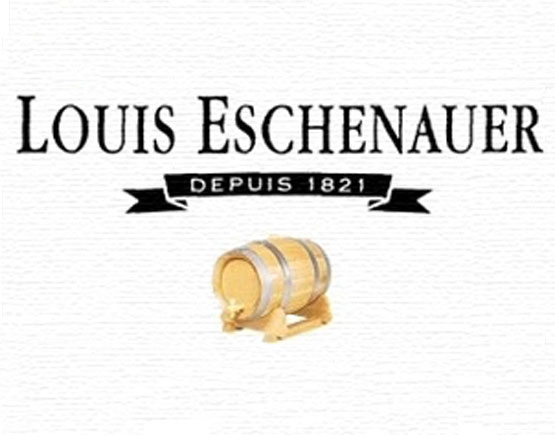 Eschenauer & Co.
Eschenauer was one of the most controversial firms in the industry. The firm was founded in 1821 by Louis Eschenauer, a Bordeaux negoçiant and principally a wine shipper to Germany. The company located in Bordeaux where its Jewish owners specialized in selling wines which they acquire from a range of producers around the Cognac region, including some which they labeled under their name.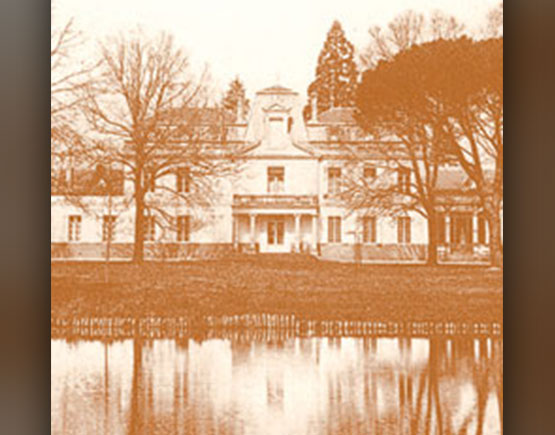 Eschenauer, Benecke & Compagnie
The company prospered and became Eschenauer, Benecke & Compagnie in 1835. They also were known for collecting cognacs dating from the 19th century, again labeling them under their name. In 1863 Frédéric Eschenauer succeeded his father and took his son Louis as an associate.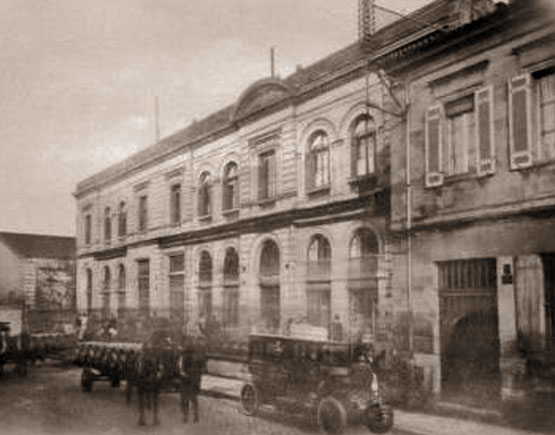 Partnership
Many of the cognacs came from the best producing areas and were of quite high quality. In 1874 the company entered a partnership with Alexandre Wachter and became Eschenauer & Co. The firm came to grief during the last war when the locals accused them of collaborating with the Germans and refused to deal with them.