---
Cognac 1858 Sazerac de Forge & Fils
Second Empire, Grande Fine Champagne Cognac Réserve
Provenance: Catawiki, 3/16/2016

Questions about this piece?
Some details:

Size
70 cl
Vintage
1858
Alcohol
40.0 %
Bottled
1930
Button
Glass button
Fill level
Mid shoulder
Maturation
Réserve
Region
Fine Champagne
Shape
Burgundy
Cognac
Renowned throughout the world, the production of Cognac has been regulated by its very own AOC since 1909. Only liqueurs from eaux-de-vie made from crus from the controlled appellation area of Cognac can be labelled as such. This liqueur must be distilled and aged on-site in compliance with authorised techniques: double distillation in a copper Charentais still, ageing in oak barrels for a set minimum ageing period.
A good Cognac is subjected to a complex manufacturing process. It is never made from the eau-de-vie of a single cru, but from a `marriage' of eaux-de-vie that vary in age and cru - some as old as a hundred. To establish the age of a Cognac, only the number of years spent in oak casks or barrels are taken into account. As soon as an eau-de-vie is decanted into a glass recipient, it ceases to age. The longer it is left to age, the more a Cognac gains in complexity, fragrance, aromas and taste (spiced, pepper and cinnamon flavours).
Please note that only Cognacs made exclusively from Petite and Grande Champagne (50% minimum) can use the "Fine Champagne" appellation.
Sazerac de Forge & Fils
(We currently have no information available on this brand)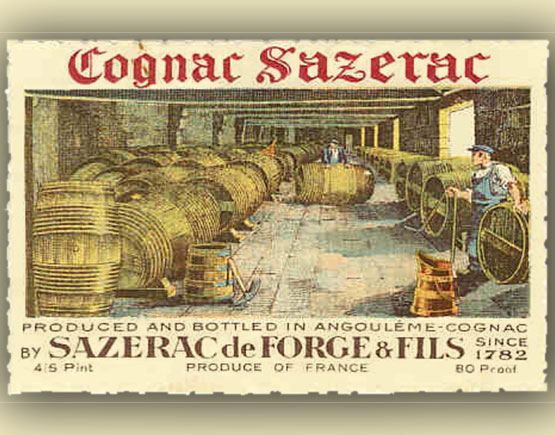 Sazerac de Forge & Fils
Sazerac de Forge & Fils once was a well-known cognac brand. Established in 1782 in Angoulême. Sazerac de Forge was a descendant of Louis II Sazerac des Roches. A prominent Angoulême based family with a documented history dating back to 1317. It was probably Bernard Sazerac (1742-1791) who started the Sazerac de Forge brand, but his family was granted the privilege of exporting eau-de-vie much earlier.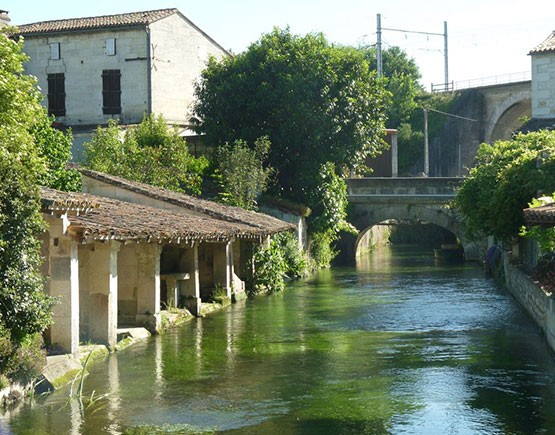 Potter
Louis II was in the first place a potter, and when Bernard started his own business in 1782, it too was pottery. The year before he had bought an old mill in Mouthiers-sur-Boëme that had in turns operated for forging iron, for grain and nut-oil, but Bernard turned it into a paper mill. So he had three different trades going on: pottery, paper, and eau-de-vie.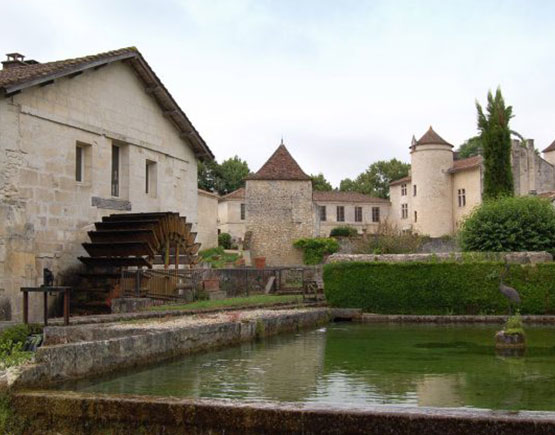 The Mill
The mill was called De Forge, and now Bernard Sazerac des Roches was entitled to change his name into Sazerac de Forge. The buildings still exist and have beautiful - and now very famous - gardens that are open for visiting. Besides being merchants, the family had other professions. Bernard Sazerac de Forge was a lay-judge as was his father, Louis. Bernard's son has been a major of Angoulême as was Laurent-Paul Sazerac de Forge in the 1860s.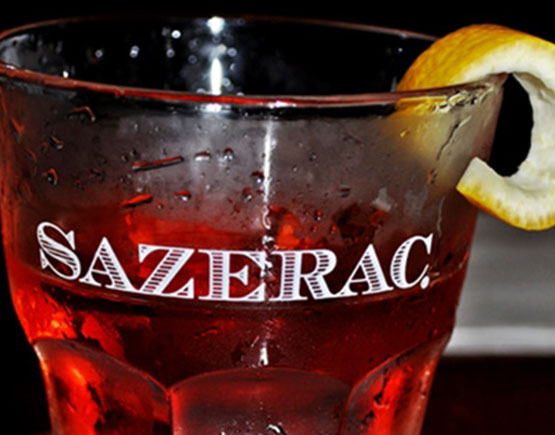 The Sazerac
Sazerac de Forge exported its cognacs overseas, and the US was an important market. In New Orleans, this cognac gave its name to one of the most famous - and probably one of the first ever - cocktails: the Sazerac. Today it is made with whiskey instead of cognac because around 1875 there was a short of cognacs due to the phylloxera crisis, but the original Sazerac cocktail additive was cognac from Sazerac de Forge & Fils.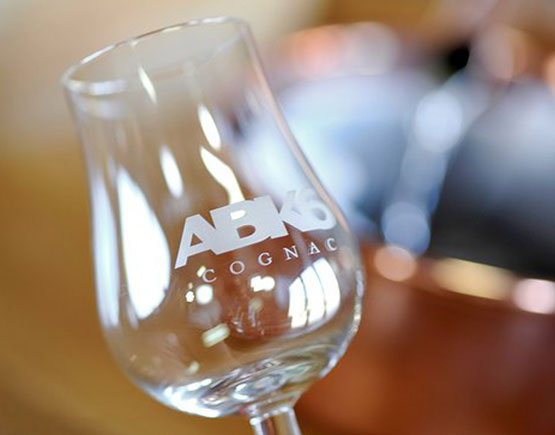 Abécassis
In 1957 Sazerac de Forge & Fils merges with Emile Engrand and in 1970 Engrand Sazerac de Forge is sold to Edgard Leyrat who in turn was bought by Abécassis (ABK6) in 2003. Abécassis decided to continue the production of the Leyrat brand, Engrand, but the output of Sazerac de Forge cognacs stopped around 1970. Sazerac de Forge vintages from 1811 till 1893 is still around, though not very often seen.