---
Pierre Chabanneau & Co
Cognac 1850 Pierre Chabanneau & Co
Presumed mid 1800, Embossed on button 'PC&C', Glass shoulder button
Provenance: Christies South Kensington, 10/19/1998

This bottle is being moved to our Miami, Florida warehouse. Leave your email address and we will notify you as it becomes available, and send you a 5% discount code for your next purchase.
World's Largest collection
3-5 day U.S.A. delivery
Secure payment
Call Us 954-607-7386
Email Us
| | |
| --- | --- |
| Size | 70 cl |
| Vintage | 1850 |
| Vintage text | Presumed mid 1800's |
| Alcohol | 40.0 % |
| Bottled | 1900 |
| Button | Glass shoulder button |
| Fill level | Top shoulder |
| Packaging | No casing |
| Seal | Original cork |
| Shape | Cognaçaise |
Cognac
Renowned throughout the world, the production of Cognac has been regulated by its very own AOC since 1909. Only liqueurs from eaux-de-vie made from crus from the controlled appellation area of Cognac can be labelled as such. This liqueur must be distilled and aged on-site in compliance with authorised techniques: double distillation in a copper Charentais still, ageing in oak barrels for a set minimum ageing period.
A good Cognac is subjected to a complex manufacturing process. It is never made from the eau-de-vie of a single cru, but from a `marriage' of eaux-de-vie that vary in age and cru - some as old as a hundred. To establish the age of a Cognac, only the number of years spent in oak casks or barrels are taken into account. As soon as an eau-de-vie is decanted into a glass recipient, it ceases to age. The longer it is left to age, the more a Cognac gains in complexity, fragrance, aromas and taste (spiced, pepper and cinnamon flavours).
Please note that only Cognacs made exclusively from Petite and Grande Champagne (50% minimum) can use the "Fine Champagne" appellation.
Pierre Chabanneau & Co
Chabanneau was founded in 1830 as a high quality cognac merchant company. The founders were Pierre Chabanneau and a Dutch trader. The company flourished thanks to the trade with East Asia. After World War II the results were poor, especially after the Declaration of Independence from Indonesia in 1954. Later on the company is acquired by Camus.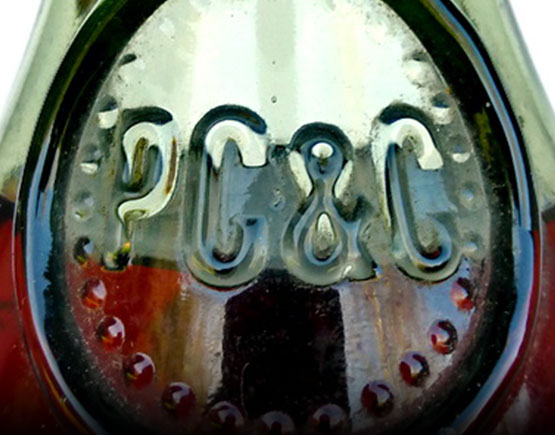 Pierre Chabanneau
Formerly an independent producer and shipper of vintage Cognacs It was once a flourishing brand, established in 1830 by Pierre Chabanneau together with a Dutch partner, a cognac trader, selling their Cognac to the Dutch East Indies. Pierre Chabanneau was the manager of the wine cellar of the Grand Hotel in Paris.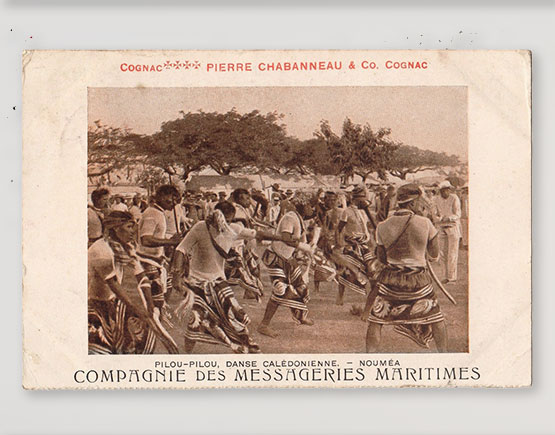 Camus
The foreign market was crucial, and they did not recover from the setback they endured in World War II. The declaration of the Indonesian republic in 1954 resulted that all hope for recovery was gone. Camus took over the brand and used it as a secondary label. The old bottles all have Pierre Chabanneau on them as opposed to the bottles produced by Camus, that only state Chabanneau.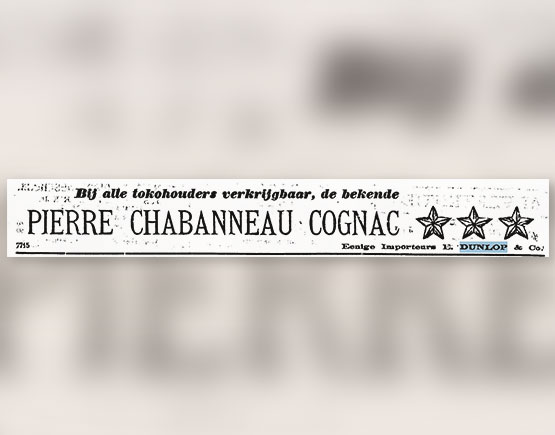 The Last Boat
These vintage bottlings date back to the 19th Century, Fun fact: Chabanneau is mentioned in the novel 'The Last Boat' by John F. Hanley.