---
Cognac 1850 Philippe de Castaigne, Très Rare 100% Folle Blanche
Très Rare, 1er Cru, Grande Fine Champagne from the Pré- Phylloxera 1850 vintage, Folle Blanche, Domaine de Lafont
Provenance: Private purchase
Contains a Cognac made of 100% Folle Blanche grapes from the Pré- Phylloxera 1850 vintage.
Questions about this piece?
Cognac
Renowned throughout the world, the production of Cognac has been regulated by its very own AOC since 1909. Only liqueurs from eaux-de-vie made from crus from the controlled appellation area of Cognac can be labelled as such. This liqueur must be distilled and aged on-site in compliance with authorised techniques: double distillation in a copper Charentais still, ageing in oak barrels for a set minimum ageing period.
A good Cognac is subjected to a complex manufacturing process. It is never made from the eau-de-vie of a single cru, but from a `marriage' of eaux-de-vie that vary in age and cru - some as old as a hundred. To establish the age of a Cognac, only the number of years spent in oak casks or barrels are taken into account. As soon as an eau-de-vie is decanted into a glass recipient, it ceases to age. The longer it is left to age, the more a Cognac gains in complexity, fragrance, aromas and taste (spiced, pepper and cinnamon flavours).
Please note that only Cognacs made exclusively from Petite and Grande Champagne (50% minimum) can use the "Fine Champagne" appellation.
Philippe de Castaigne
(We currently have no information available on this brand)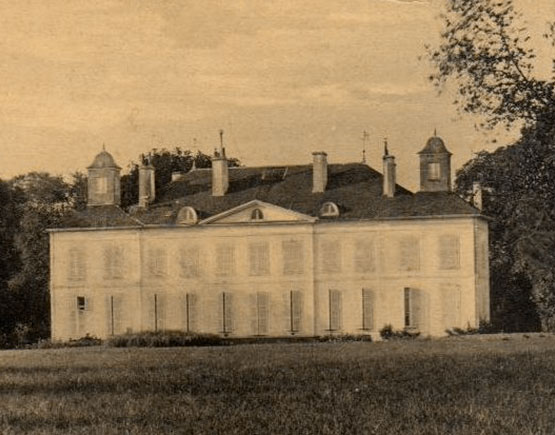 A Disappeared Cognac Legend
The Philippe de Castaigne name dates back to the 16th Century when the Castaigne family moved to the Cognac region. In 1860 Philippe de Castaigne started producing cognac, but in the 20th Century, the brand slowly vanished, until Philippe Vallantin-Dulac in 1980 purchased the brand name, the 17th Century Château (Domaine de Lafont) and it's 45 acres of vineyards. Unfortunately, Vallantin-Dulac went bankrupt in 1994 which was the end of this old brand.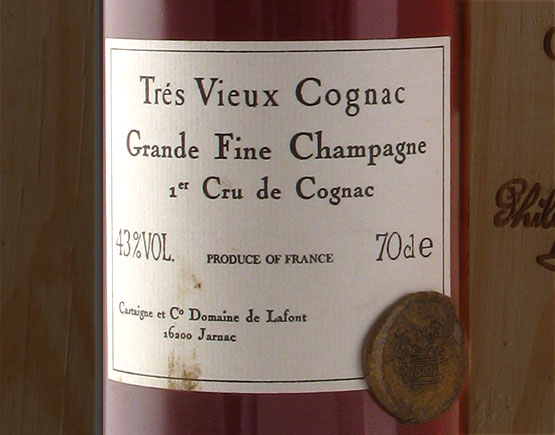 Old vintages
In the 14 years of existence some very old vintages and younger blends where bottled and sold as *** (5 years), Réserve Speciale (10 years), Réserve Ancienne (25 years), Extra Vieux (35 years) and the much older Trés Vieux (1893 & 1850). Trés Rare and the extremely rare Trés Belle which contains a 100% Folle Blanche from 1850 which was purchased from Delamain & Roullet, in those days already a famous name.