---
Cognac 1847 Lucien Foucauld & Co
Fine Champagne
Provenance: Renard Hotel des Ventes, 3/27/1999

Questions about this piece?
Some details:

Size
70 cl
Vintage
1847
Alcohol
40.0 %
Bottled
1930
Fill level
Top shoulder
Region
Fine Champagne
Shape
Normande
Cognac
Renowned throughout the world, the production of Cognac has been regulated by its very own AOC since 1909. Only liqueurs from eaux-de-vie made from crus from the controlled appellation area of Cognac can be labelled as such. This liqueur must be distilled and aged on-site in compliance with authorised techniques: double distillation in a copper Charentais still, ageing in oak barrels for a set minimum ageing period.
A good Cognac is subjected to a complex manufacturing process. It is never made from the eau-de-vie of a single cru, but from a `marriage' of eaux-de-vie that vary in age and cru - some as old as a hundred. To establish the age of a Cognac, only the number of years spent in oak casks or barrels are taken into account. As soon as an eau-de-vie is decanted into a glass recipient, it ceases to age. The longer it is left to age, the more a Cognac gains in complexity, fragrance, aromas and taste (spiced, pepper and cinnamon flavours).
Please note that only Cognacs made exclusively from Petite and Grande Champagne (50% minimum) can use the "Fine Champagne" appellation.
Lucien Foucauld & Co
Foucauld & Co was one of the most involved companies in the development of cognac exportation. For over 160 years, the distinctive and constant quality of Foucauld Cognacs has built up the brand's reputation. The passion of Lucien Foucauld for cognac led him to create one of the most famous cognacs. Lucien Foucauld & Co joined C.D.G. Group for a better export management and development. With the merger they have exported to at least 40 countries, and still Lucien Foucauld & C° has kept its own creative approach for new blends in respect of its own history.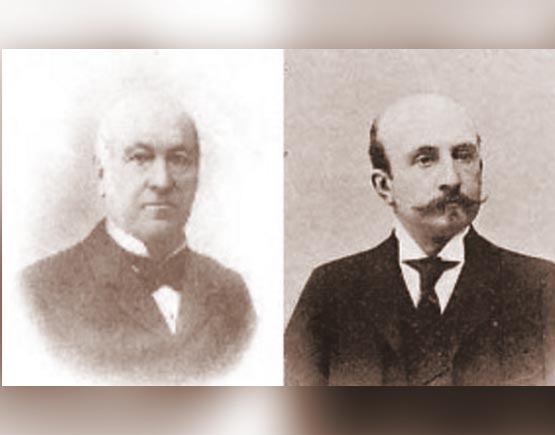 Lucien Foucauld & Co
Today Foucauld is a brand only produced for supermarkets. But once this was an outstanding brand, shipping its great cognacs all over the world. It was Lucien Foucauld who started this firm in 1847, and it was his passion for cognac that made him create one of the world's greatest cognacs. He belonged to that elite group of men who made cognac known to the world.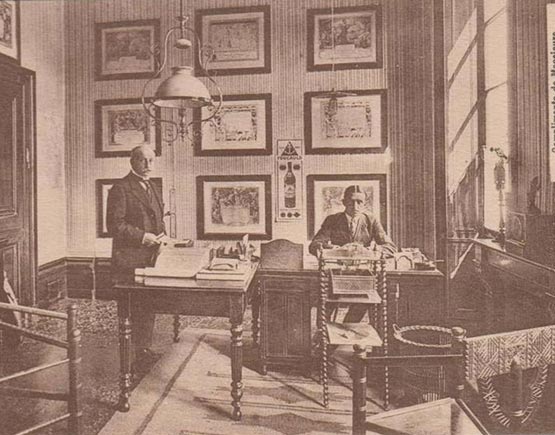 The distillery on the Rue de Pascal Combeau
In 1885 he acquired Jules Duret's distillery on the Rue de Pascal Combeau in Cognac. Around 1900 it had storage facilities, a coopery, a state of the art distillery, a kitchen for the employees and a stable. He purchased property, local landmarks which are admired by the people of Cognac, from Godard Frères. For this, he enjoyed quite some popularity. He was a member of the Tribunal de Commerce (Commercial Court) for fifteen years and chairman of the same court from 1884 till 1888. And he also was a member of the local council of Cognac.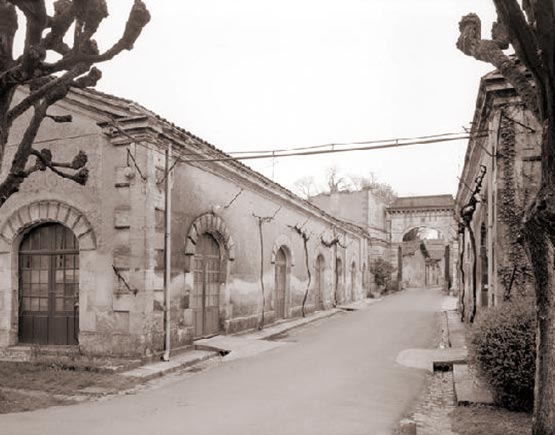 Vineyard 'du Fery'
Lucien Foucauld has fought very actively against the grape-phylloxera that ravaged the vineyards during the 1880s and at the end of the century his vineyard 'du Fery', five kilometers from Cognac in the borderies region, was considered one of the most beautiful vineyards around. The company owned vineyards in the champagne area too.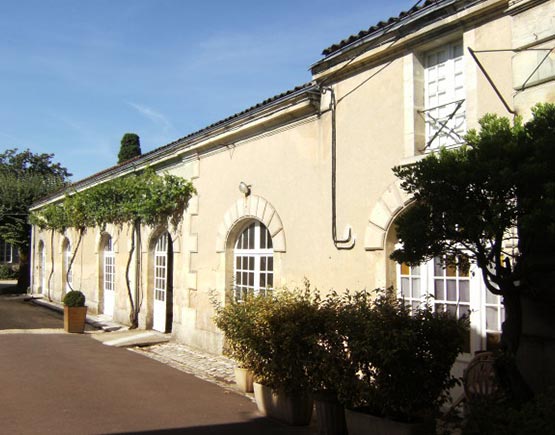 The Successor
His son Marc joined the company in 1894 and took over in 1899. They shipped their products to more than forty countries all over the world. Gradually their business expanded. They acquired buildings in the Rue Pascal Combeau, Rue de Bellefonds, Rue des Cordeliers and the Rue de la Chambre (nowadays called Rue Henri Coquillaud).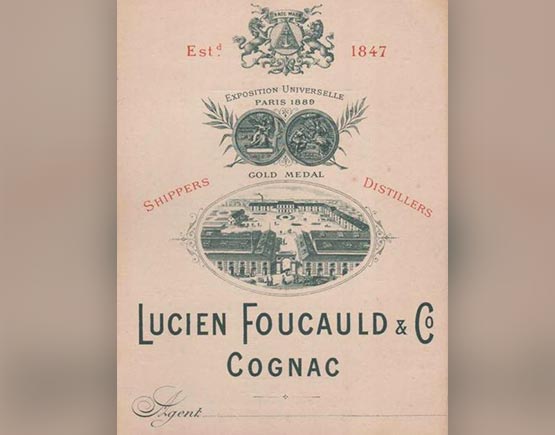 Awards
They participated in the Exposition du Havre in 1887, but 'hors Concours,' because Lucien Foucauld was a member of the jury on that occasion. But they earned the gold medal of the Exposition Universelle in Paris both in 1899 and in 1900. Marc Foucauld was appointed a jury member of the Universal Exhibition of Saint Louis (USA) in 1902, of Liège in 1905 and Bordeaux in 1907. The French government employed him as a commercial consultant till 1917.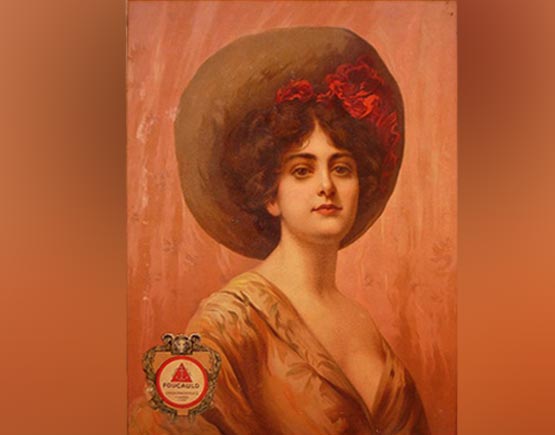 Part of CCG
All assets (the registered brand name, Properties, and Stock) of Lucien-Foucauld was bought in 1977 by Michel Coste. He started to get hold of companies in the late 1960's and established his firm Compagny Commerciale de Guyenne (CCG or CDG) in 1976. Later on, he acquired Meukow in 1979 and Rouyer Guillet in 1989. In 1987 Claude Brugerolle, who assisted Michel Coste from the beginning, joined up.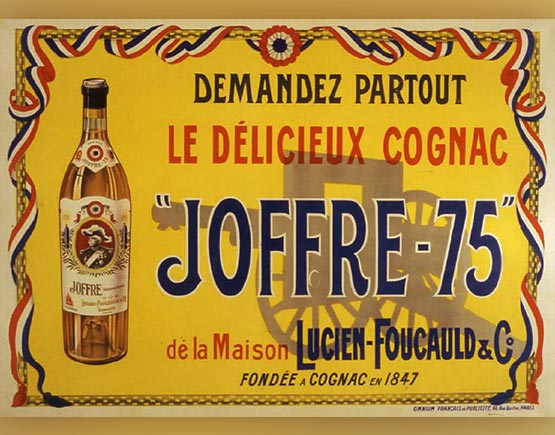 Second Best
So now four significant brands were consolidated: Brugerolle, Lucien-Foucauld, Meukow, and Rouyer Guillet. Other brand names of importance included Réau, Georges Courant, Favreau and Richard, but of all these brands Meukow is now the principal brand. Brugerolle and Lucien-Foucauld are still being produced, but are to be considered secondary brands.