---
Cognac 1842 Croizet B. Léon
Paradis, Bottle No. 639
Provenance: Robin Avranches, 4/25/1999
The House of Cognac Croizet is one of cognac's oldest companies. Founded by Léon Croizet in 1805, the brand is recognized around the world. Made with due respect to traditions, Croizet cognacs owe their distinctive style to their unique geographical origin – Grande Champagne. At the end of the 19th Century after the disease Phylloxera, B. Léon Croizet refused to let his estate die away. Instead, he planted experimental vines from America. Lost' taste"s: The production of Cognac, Armagnac, Whisky, Port and Liqueur is constantly increasing. However, these new spirits do not offer the classic taste of the old spirits. The taste from before the Great War can no longer be assembled, due to the fact that in the late nineteenth century, the fungal bacteria phylloxera wiped out the grape variety from which Cognac, Armagnac and Port were made of. The distinctive flavor of this ancient grape variety is admittedly somewhat approached but never matched. The 1842 general election organized the sixth legislature of the July Monarchy in France. The election was held on 9 July. Only citizens paying taxes were eligible to vote. Anesthesia is used for the first time in an operation (Dr. Crawford Long performed the operation using ether). Queen Victoria becomes the first reigning British monarch to travel by train, on the Great Western Railway between Slough and London Paddington station
Questions about this piece?
Some details:

Size
70 cl
Vintage
1842
Alcohol
39.0 %
Classification
Paradis
Fill level
Top shoulder
Shape
Cognaçaise
Cognac
Renowned throughout the world, the production of Cognac has been regulated by its very own AOC since 1909. Only liqueurs from eaux-de-vie made from crus from the controlled appellation area of Cognac can be labelled as such. This liqueur must be distilled and aged on-site in compliance with authorised techniques: double distillation in a copper Charentais still, ageing in oak barrels for a set minimum ageing period.
A good Cognac is subjected to a complex manufacturing process. It is never made from the eau-de-vie of a single cru, but from a `marriage' of eaux-de-vie that vary in age and cru - some as old as a hundred. To establish the age of a Cognac, only the number of years spent in oak casks or barrels are taken into account. As soon as an eau-de-vie is decanted into a glass recipient, it ceases to age. The longer it is left to age, the more a Cognac gains in complexity, fragrance, aromas and taste (spiced, pepper and cinnamon flavours).
Please note that only Cognacs made exclusively from Petite and Grande Champagne (50% minimum) can use the "Fine Champagne" appellation.
Croizet B. Léon
(We currently have no information available on this brand)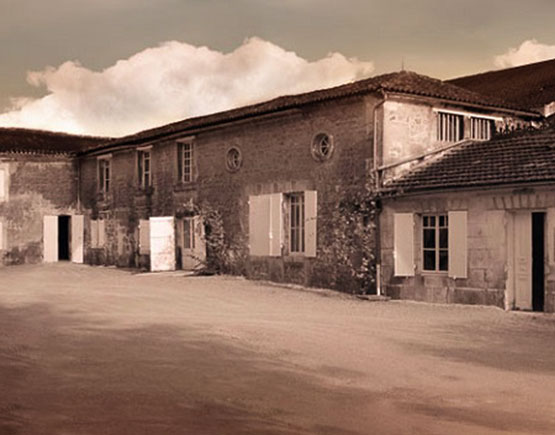 Croizet B. Léon
A famous name in the world of cognac is Croizet. Already in the seventeenth century, the family in St-Même-Les-Carrières was known for their excellent vineyards in the grande champagne and fins bois districts where they produced their wines and eau-de-vie. The official date of establishment is 1805 when Léon Croizet, former sommelier in Napoléon I's court, decided to create his own brand to compete with the other houses. His grandson Benjamin-Léon played an important role in the fight against the phylloxera louse which earned him the Légion d'Honneur. He also participated in the creation of the 1909 Law that regulated the appellation cognac.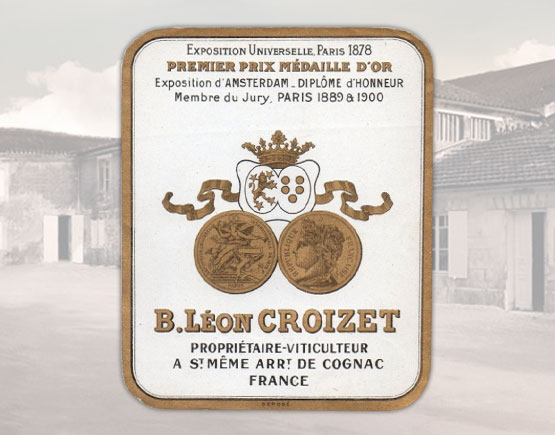 Universal Exhibitions
At the end of the 19th century, his cognacs were shipped all over the world, Award winner at the Universal Exhibitions of 1878 and 1900. And when J. Eymard married Croizet's daughter Léonie, he brought with him an enormous inventory of the finest cognacs as his dowry. A not insignificant fact is that referred stock was meticulously administered conforming the then-current rules, hence when from 1962 till 1987 there was a ban on selling vintages cognacs, Croizet as one of three cognac houses - the other two being Delamain and Hine - was exonerated from this veto.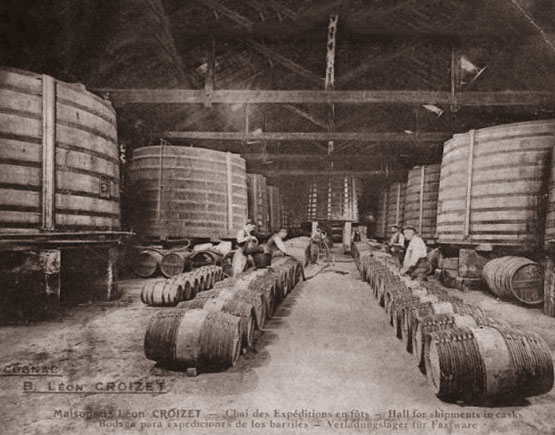 Famous restaurants
The family owned a vast estate in St-Même-les Carrières with over 370 acres of vineyards in the grande champagne, borderies and fins bois areas and several distilleries. Croizet was a celebrated name and it featured on the wine-cards of world famous restaurants like Paul Bocuse, Trois Grois and La Tour d'Argent.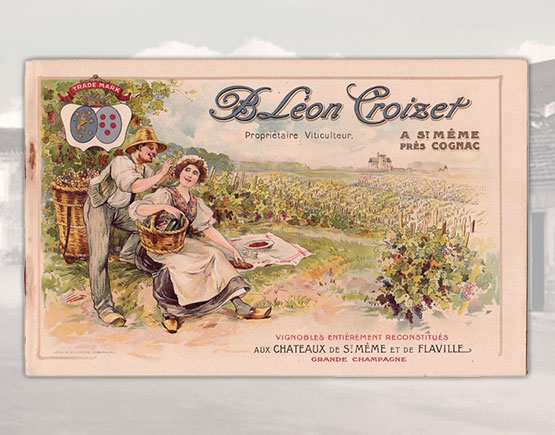 Bankruptcy
After the turn of the century, the company encountered insurmountable problems caused by a loss of focus. Too much was withdrawn for private use and to keep the company afloat they were producing cognacs under many different brand names. The following collapse of the Asian market and some internal quarrels steered the company to bankruptcy. At that point, foreign investors saw an opportunity to take control. In 2007 the Russian Wine Trust bought the brand, stocks, and vineyards inclusive.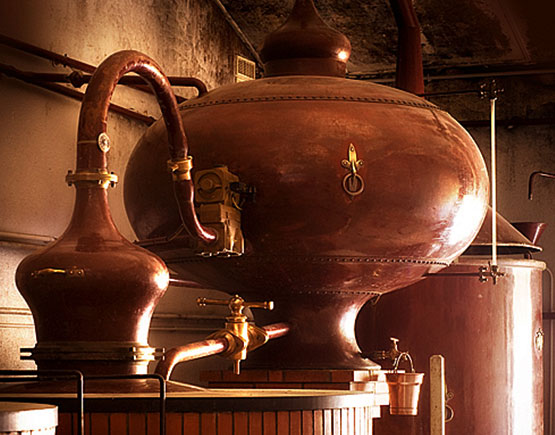 Grand Champagne Cognacs
They saw three significant strengths: the name, the orchards and the vast and ancient inventory. Furthermore, they appointed Tim Banks as director, who only wanted to produce grand champagne cognacs. As the yields from his vineyards are not enough for the planned expansion, he also acquires Eaux-de-vie from neighboring farmers. His goal is to become the fifth most important cognac brand. Earlier the Russian Wine Trust has already bought the Lajasson property in the fins bois district with 56 acres vineyard.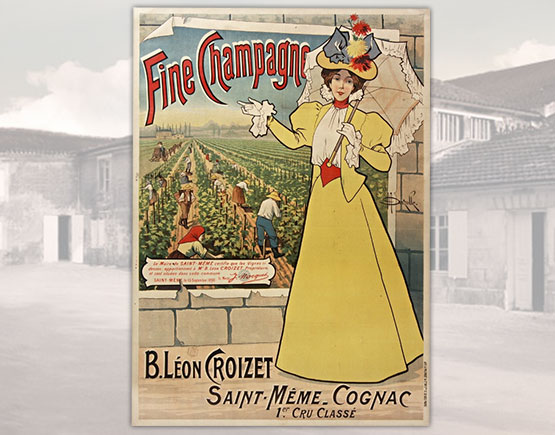 The future
After an initial optimism regarding the future of the Croizet brand, today things are not quite clear. Management has changed hands twice, from Tim Banks to Jean-Emmanuel Roy, former cellar master at Rémy Martin and in 2013 to Marina Sélivanova, the wife of Vadim Varshavsky who owns the Russian Wine Trust. Vadim Varshavsky has made his fortune in the steel business, but now he seems to have run in financial difficulties in several countries and in 2016 the French court posed a temporary seizure of the local assets of mr. Vadim Varshavsky.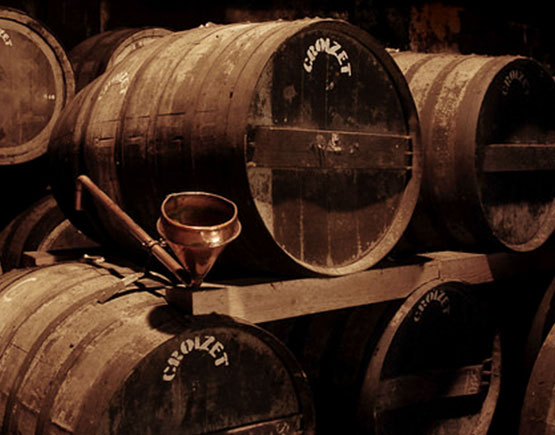 Vintage Cognac
Although there may be some troubles, there are also some positive sounds. A recent success of the Croizet brand is the launch of the Cuvée Léonie in 2011, a vintage cognac of 1858 that cost over £100.000,-. The cognac is named after Croizet's daughter Léonie who married J. Eymard, and it has been undeniably the most expensive cognac in the world. In the cellar of Croizet, there are even a few bottles from 1811 left.