---
Cognac 1789 Jules Robin
Eau de Vie Vieille, Glassbutton with Vintage
Provenance: Private purchase
Not available

Questions about this piece?
Some details:

Size
37.5 cl
Vintage
1789
Alcohol
40.0 %
Bottled
1930
Button
Glass shoulder button
Fill level
Mid neck
Maturation
Vieille
Shape
Paillarde
Cognac
Renowned throughout the world, the production of Cognac has been regulated by its very own AOC since 1909. Only liqueurs from eaux-de-vie made from crus from the controlled appellation area of Cognac can be labelled as such. This liqueur must be distilled and aged on-site in compliance with authorised techniques: double distillation in a copper Charentais still, ageing in oak barrels for a set minimum ageing period.
A good Cognac is subjected to a complex manufacturing process. It is never made from the eau-de-vie of a single cru, but from a `marriage' of eaux-de-vie that vary in age and cru - some as old as a hundred. To establish the age of a Cognac, only the number of years spent in oak casks or barrels are taken into account. As soon as an eau-de-vie is decanted into a glass recipient, it ceases to age. The longer it is left to age, the more a Cognac gains in complexity, fragrance, aromas and taste (spiced, pepper and cinnamon flavours).
Please note that only Cognacs made exclusively from Petite and Grande Champagne (50% minimum) can use the "Fine Champagne" appellation.
Jules Robin
(We currently have no information available on this brand)
Foundation dates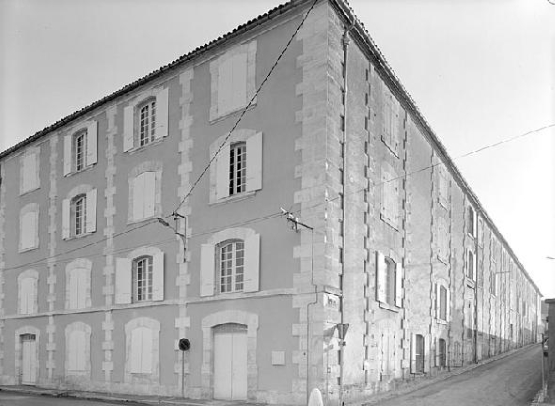 The House of Jules Robin goes back to around 1760 when the firm started producing fine cognacs in the Charente. André Jules Robin was born in 1815 and in 1850 founded the renowned cognac house Jules Robin, so the dates 1782 and 1783 are regularly named as the foundation date. Also, 1845 is sometimes found on old Jules Robin labels.
Global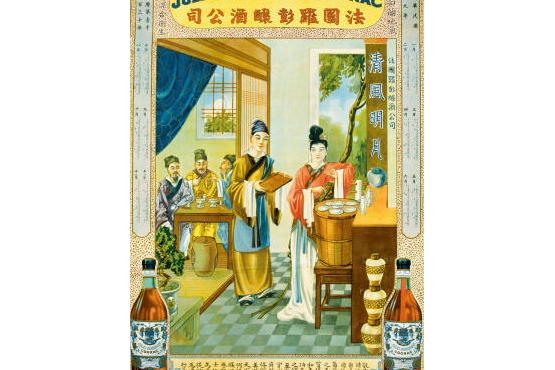 Jules Robin made the company big and well-known. By the end of the 19th century, it was the second-largest in size (after Hennessy) and had a very good name. Robin was highly dependent on exports, including to Asia, as a result of which the company suffered heavily during the Second World War. In fact, they never recovered from this setback, which forced Hubert Germain-Robin to sell the company to Martell in 1964. Beautiful posters, such as this one, beautifully illustrates the ties they had with other countries.
Comeback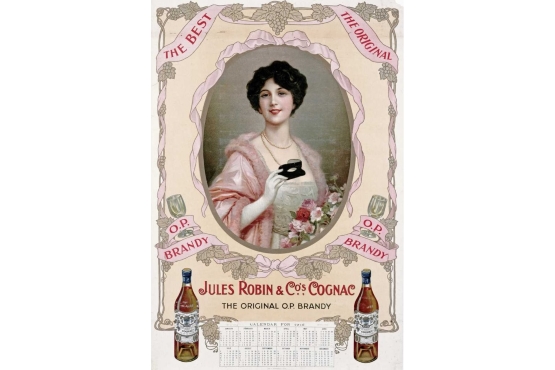 The subsidiary Augier, Robin, Briand is established in 2013 with the aim of producing these brands again, so it is possible that Jules Robin will return as a brand.