Clos de Griffier
Cognac 1747 Clos de Griffier
Grande Champagne, Clos de Griffier, Caves de Famille Nignon, Restaurant LaRue.
Provenance: Private purchase
Interested in this bottle?
Please leave your email address here.
For Customer Service related questions such as:
Placing an Order
Sales Question
New Account Setup
Call: (954) 429-6329, or
Contact us via Email
Cognac
Renowned throughout the world, the production of Cognac has been regulated by its very own AOC since 1909. Only liqueurs from eaux-de-vie made from crus from the controlled appellation area of Cognac can be labelled as such. This liqueur must be distilled and aged on-site in compliance with authorised techniques: double distillation in a copper Charentais still, ageing in oak barrels for a set minimum ageing period.
A good Cognac is subjected to a complex manufacturing process. It is never made from the eau-de-vie of a single cru, but from a `marriage' of eaux-de-vie that vary in age and cru - some as old as a hundred. To establish the age of a Cognac, only the number of years spent in oak casks or barrels are taken into account. As soon as an eau-de-vie is decanted into a glass recipient, it ceases to age. The longer it is left to age, the more a Cognac gains in complexity, fragrance, aromas and taste (spiced, pepper and cinnamon flavours).
Please note that only Cognacs made exclusively from Petite and Grande Champagne (50% minimum) can use the "Fine Champagne" appellation.
Clos de Griffier
(We currently have no information available on this brand)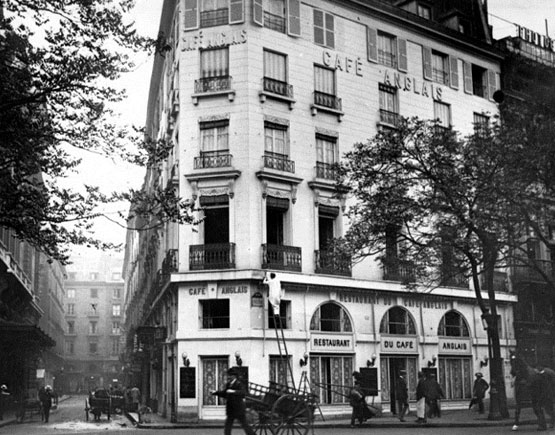 Café Anglais
The restaurant café Anglais opened in 1802 and was named to honor of the Treaty of Amiens, a peace accord signed between Britain and France. In the beginning, its clientele were coachmen and domestic servants but later became frequented visited by actors and patrons of the nearby Opera House.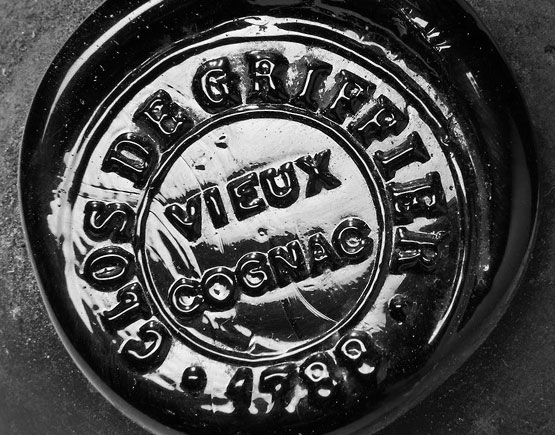 Fashionable restaurant
In 1822, the new proprietor, Paul Chevreuil, turned it into a fashionable restaurant with a reputation for roasted and grilled meats. It was after the arrival of chef Adolphe Dugléré that the Café Anglais achieved its highest gastronomic fame, frequently visited by the wealthy and the aristocracy of Paris.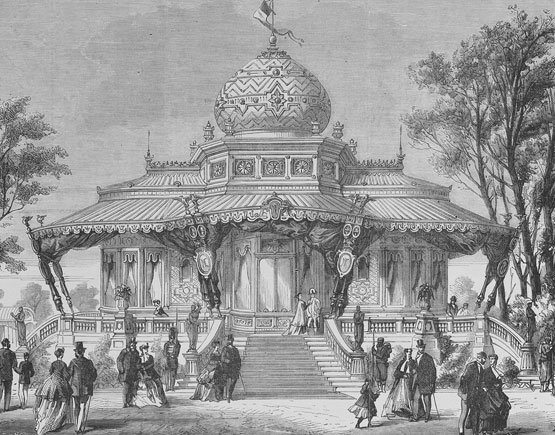 Exposition Universelle
He composed the menu called the "Three Emperors Dinner" in honor of Tsar Alexander II, Kaiser Wilhelm I and Otto von Bismarck for the Exposition Universelle in 1867 in Paris.
A famous cognac from the Cafe Anglais wine cellar is the 1788 Cafe Anglais Grande Fine Champagne Clos de Griffier.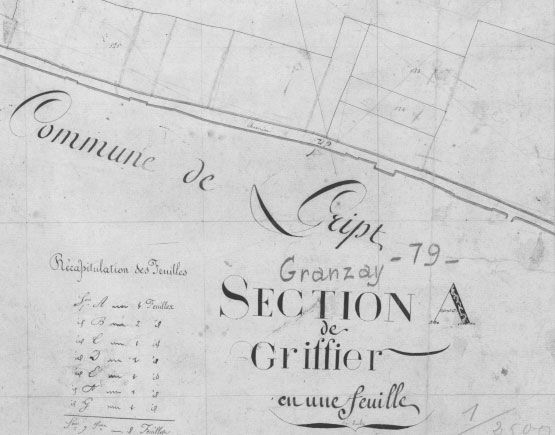 Clos de Griffier
Griffier is located in the commune of Gript near Niort in the department of Deux Sevres in France. Its vineyards (Clos) have been reported to have been very extensive and remarkable. Since the 18th century, La métairie (farmhouse) de Griffier, Logis de Griffier but also the Chateau du Griffier are mentioned. Griffier is visible on Napoleonic maps. It is said that its vineyards produced wine until the phylloxera struck.