---
Champagne 1985 Krug Vintage Brut
96 Pts! An fantastic bottle of bubbles!
Provenance: Christies Geneve, 11/11/2019
Krug Collection 1985 has gained depth and beauty, with an astoundingly velvety deep, golden colour. Aromas of warm bread fresh from the oven, mild spices and even pepper and wax. On the palate they come together in unctuous, generous opulence with honey and toffee flavours while highlighting delicate, rare flavours of white truffle, as well as perfectly ripened figs and even blackcurrant, bursting with sunshine.
Questions about this piece?
Some details:

Size
75 cl
Vintage
1985
Alcohol
12.0 %
Wine
(We currently have no information available on this category)
Krug
(We currently have no information available on this brand)
KRUG 1985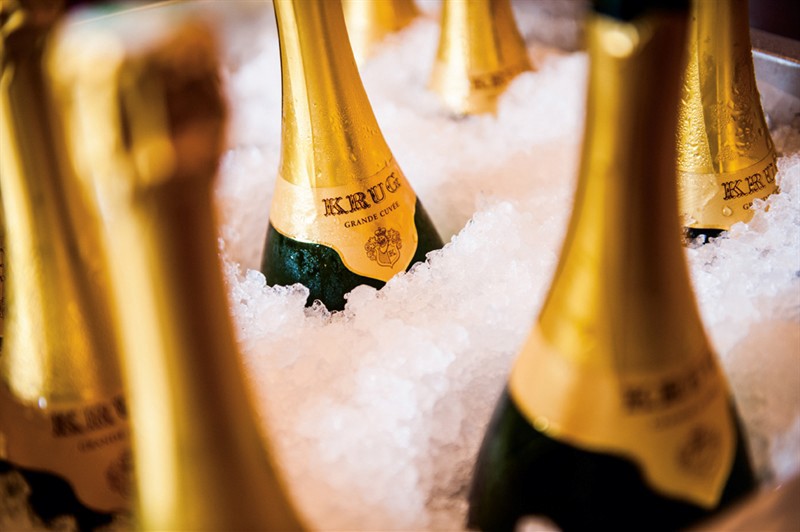 Krug Collection 1985 is a broad, concentrated and deep blend with ample fruit aromas. Pinot Noir (48%), Chardonnay (30%) and Meunier (22%) are at the origin of this very unique and original Champagne, remarkable for its balance and quality.The year 1985 will be remembered for record-breaking frosts in January, a rainy and cold month of June and sunny weather with some periods of heat and storms from July through to the end of the growing cycle. The result was a harvest with yields that were normal for the Chardonnay but very low for Pinot Noir. The white wines of the year were extremely high quality with remarkable balance.