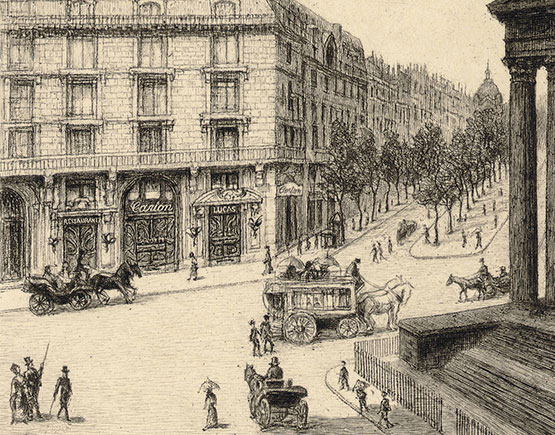 A gastronomic restaurant
Located on the Place de Madelaine, Lucas Carton was founded in 1732 by Robert Lucas as a "Taverne Anglaise," specializing in cold meats and puddings. In 1890 it was purchased by Scaliet, who in 1904-1905 created its extraordinary Art Nouveau interior after designs of Louis Majorelle and Etienne de Gounevitch.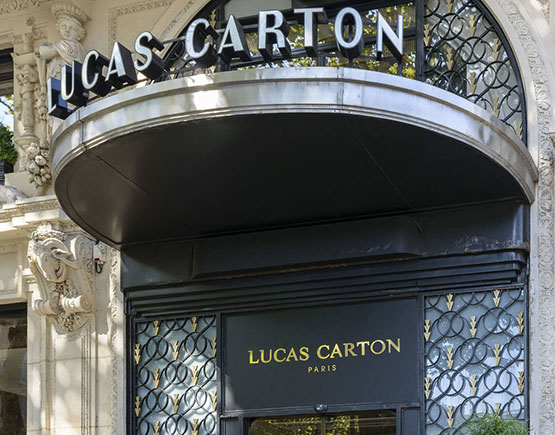 Three Centuries of existence
Many politicians met in that area of the restaurant. Chef Marc Soustel established the culinary reputation of Lucas Carton and eventually came to own it in 1945. His daughter inherited the restaurant in 1982. In 1985 it was purchased by the well known and sometimes controversial chef Alain Senderens, one of the leading lights of the Nouvelle Cuisine movement. Senderens surrendered the restaurants Michelin stars and re-opened it under the name "Senderens" as a very high-end bistro, serving lighter, less regular food.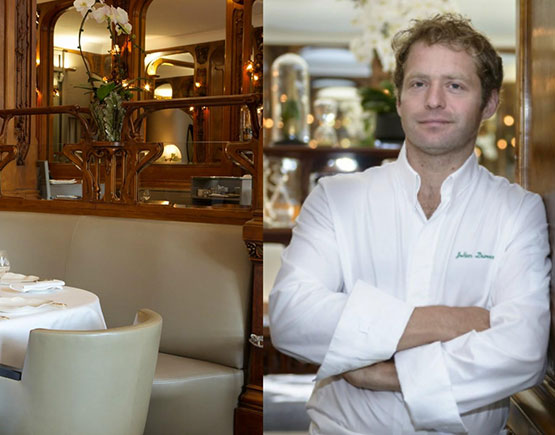 Part of France's heritage
Louis Majorelle made all the Art Nouveau paneling, which took four years to complete. Carved in maple, sycamore and Ceylon lemonwood in the spirit of the time. Since then, they have been listed on the register of historical monuments, adding to the restaurant's prestige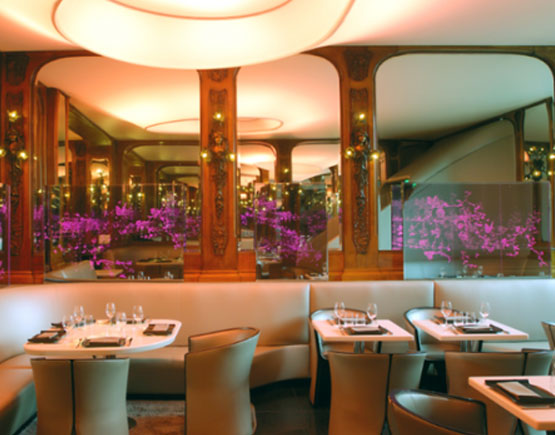 The famed wine cellar
The oldest known cognac Clos de Griffier Champagne 1738 was removed from the cellars of the famed Parisian restaurant Lucas Carton in 1985. In that period Alain Sendersens turned the restaurant into a high-end Bistro, as part of the process, the legendary wine list of the restaurant was drastically simplified, and many of the rarest bottles from its famed cellars sold off – including the remarkable bottle of cognac Clos de Griffier 1738.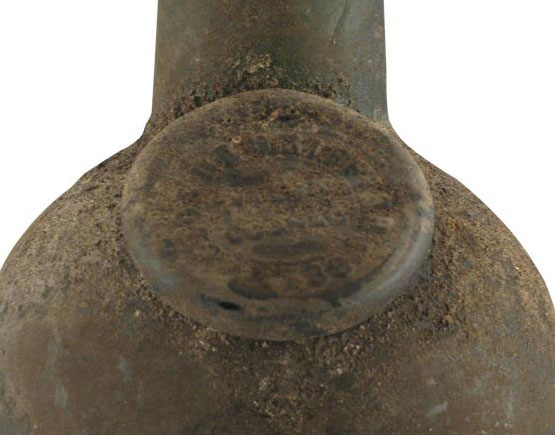 Clos de Griffier 1738
This bottle is undoubtedly from the same source as the 1788 Cafe Anglais bottle, and no doubt entered the cellars of Lucas Carton during the period of ownership of Francis Carton, who was linked to both establishments.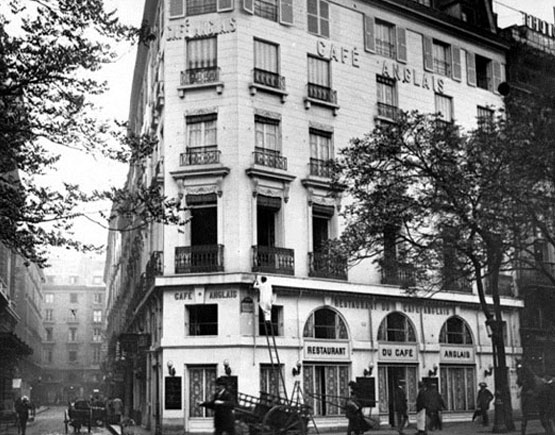 Redesigned
In 1925 Francis Carton, a restauranteur who had won renown at the Café Anglais bought the restaurant recognized at that time as "Lucas" and attached his name to it. Carton redesigned the entrance to include a revolving door, which he framed with an art deco grid topped by half-moon canopy designed to diffuse an indirect light. On the first floor, he added seven small rooms accessible by a door from a passageway of the Madeleine.
Our Restaurant Lucas-Carton bottles
(No products found)
{{product.Name}}
{{currency.symbol}} {{product.SalesPrice | number:'2'}}
Call for price