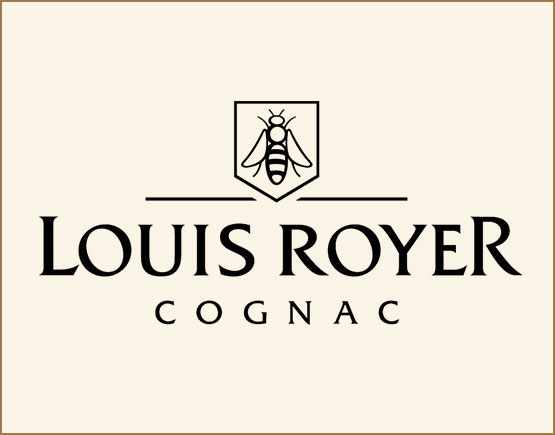 Louis Royer Cognac
Famous for its bee emblem, Cognac Louis Royer traces its history back to the year 1853 and is known for a wide range of quality cognacs and Pineau. Still creating cognacs from all six terroirs of the Cognac growing region, the offices and cellars of Louis Royer remain in the town of Jarnac on the banks of the Charente River where they were set up over 150 years ago.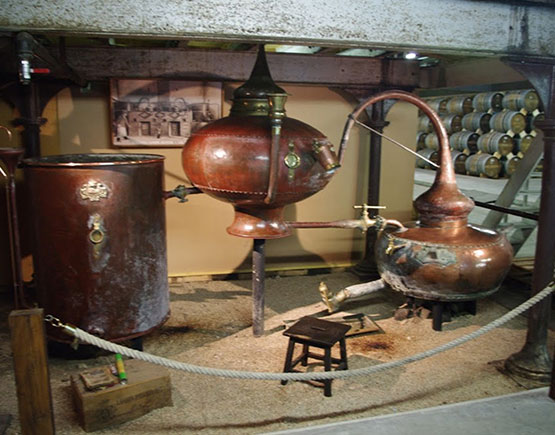 Louis Royer & Co.
Born in 1828, Louis Royer spent all his youth living in the same neighborhood where their cellars and offices remain located today. At the age of 25, Louis Royer decides to set up his own Cognac business in 1853, hence the foundation of Louis Royer & Co. Next decades Louis Royer develops his business. His audacity, maturity, and vision of the word enable him to very rapidly build up a reliable and international company.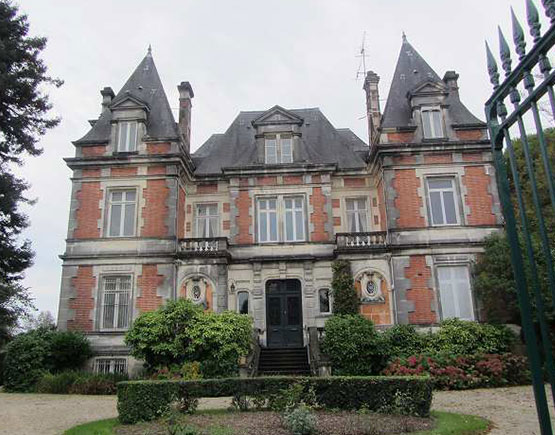 Domaine du Ménis
In 2009 Louis Royer developed a new XO decanter. Characterized by a more contemporary design but still reminiscent of the original one. An exciting year of the company is 2012 in which Louis Royer buys a wine estate. The location of Domaine du Ménis is in the heart of the Grande Champagne, the most prestigious cru of the Cognac region.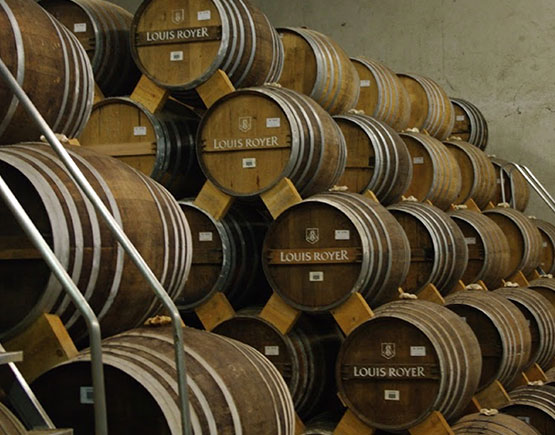 Family experience
Very much continuing with the traditional methods championed by the cognac house's brand, Louis Royer boasts five generations of family experience and skill that continue to produce a full range of cognacs distributed on a worldwide scale.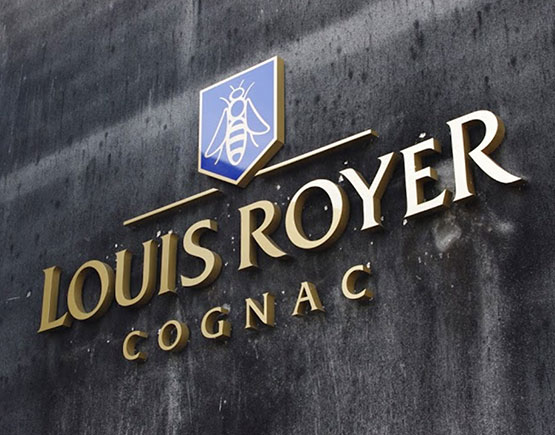 Abroad
Today the Louis Royer House continues to expand abroad, reinforces its positions in key markets, and explores new opportunities to allow more palates to discover its Cognacs of exceptional richness.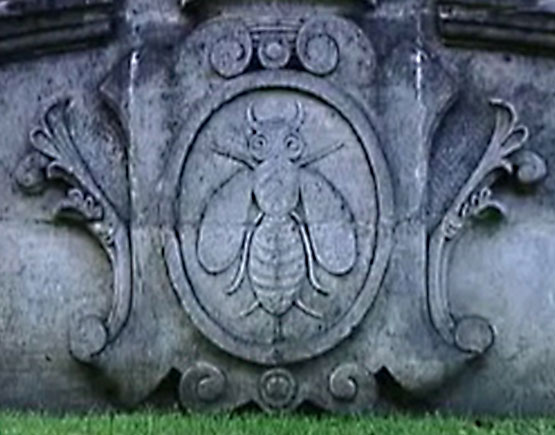 Flagship product
His audacity, maturity, and vision of the word enable him to very rapidly build up a reliable and international company. His descendants grow the business with passion and devotion. In 1988 they introduced the first Louis Royer XO in a decanter. The goal is to establish a flagship product for the brand. The company joined the Suntory family in 1989.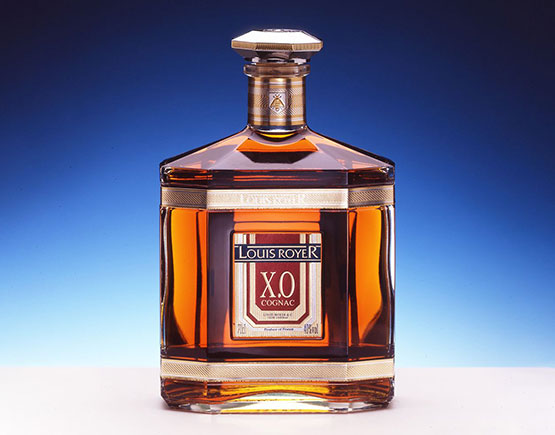 China
The inauguration of their new reception hall designed by Andrée Putman was a new landmark in the history of the company in 1992. Louis Royer decides to upgrade its XO decanter in 1996 while making it more design wise. Louis Royer becomes one of the leading brands in China. Louis Royer expands its product range and launches the Grande Champagne Extra with a resolutely modern design packaging.
Our Louis Royer bottles
(No products found)
{{product.Name}}
{{currency.symbol}} {{product.SalesPrice | number:'2'}}
Call for price