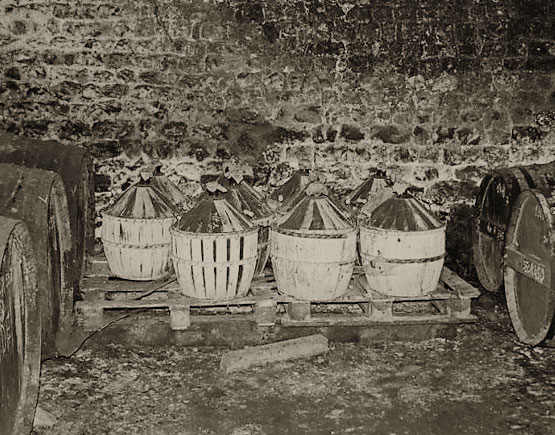 Maison Gaston Briand
Gaston Briand (1880-1957) was a famous name in the cognac region, but nowadays it is impossible to write about him and his legacy without mentioning his son-in-law Marcel Ragnaud and the Ragnaud-Sabourin brand. But take note: although Raymond Ragnaud is Marcel Ragnaud's brother, he has his own brand altogether.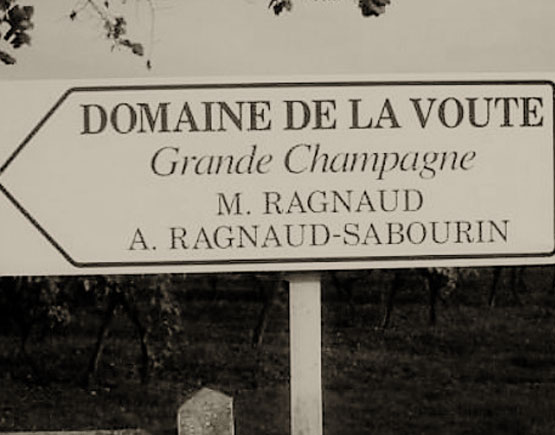 Domaine La Voûte
Gaston Briand's family already started growing wines on the Domaine La Voûte in 1850. They produced and sold cognacs for the big houses like Hennessy and Rémy Martin. It was Gaston who started selling his cognacs in the 1930s, although he has always kept very committed to the Hennessy's.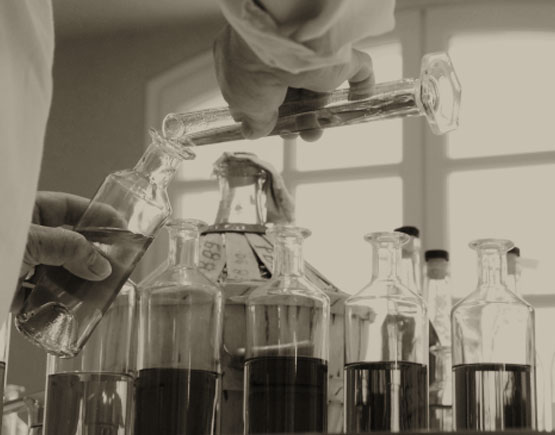 Famous cognacs
He was a real pioneer and one of the first to recognize that blending was not necessary for cognacs made of one of the best regions in Charente: Grande Champagne. He became president of the Charente Winegrowers Association and helped to create the Bureau National Interprofessionnel du Cognac (BNIC).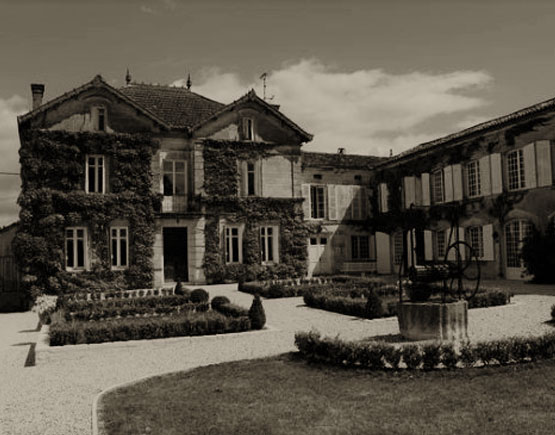 Indivision Gaston Briand
His inheritance went to three people: his daughter Denise, who married Marcel Ragnaud, the widow of his brother Jean and to Mme Henriette Bonnaud. These three people established a firm called 'Indivision Gaston Briand'.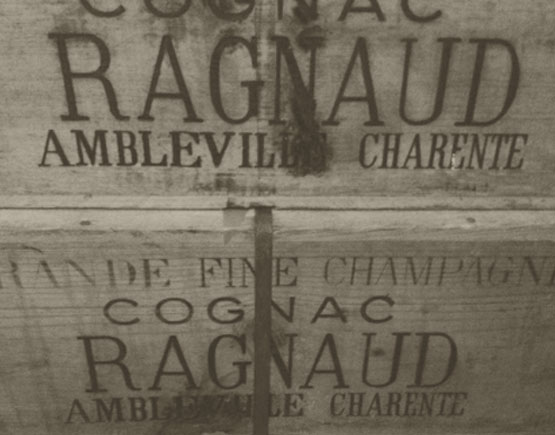 Marcel Ragnaud
Marcel Ragnaud (1904-1996) was a son of Paul Ragnaud who had started to grow wines in 1920 in Le Chateau; not a castle but a little place North of Ambleville. It was Marcel's brother Raymond who succeeded his father in 1941, but half of the inheritance went to Marcel. Marcel married to Denise Briand, daughter of Gaston Briand, and started his own brand in 1947: Marcel Ragnaud. Soon his cognacs too became much appreciated and appeared on wine-lists of many a good restaurant.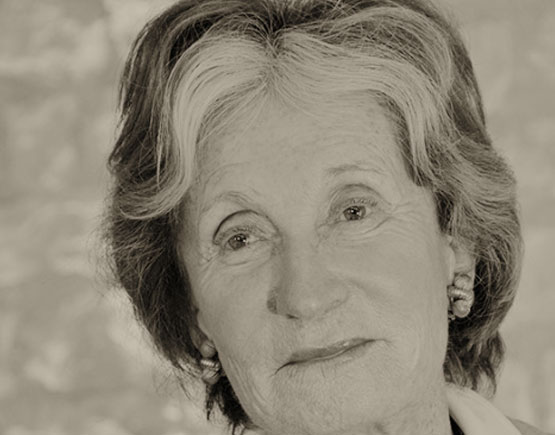 Les Dames du Cognac
His daughter Annie married to Paul Sabourin, and in 1980 they changed their brand-name to Ragnaud-Sabourin. Until recent three generations of women led the company: Denise, the daughter of Gaston Briand and widow of Marcel Ragnaud, Annie, daughter of Denise and widow of Paul Sabourin and Patricia, granddaughter of Gaston Briand. They were reverently called 'Les Dames du Cognac.' Today it is Annie and her son Olivier who are in charge of the business.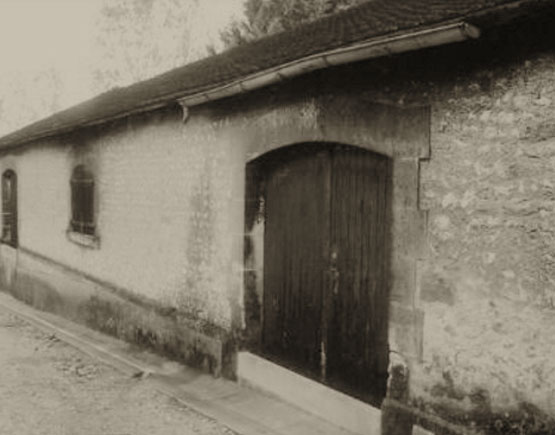 Very beautiful, old cognacs
They exclusively make cognacs from their own vineyards that comprise a little less than 50 hectares in one of the parts of grande champagne, planted with mainly ugni blanc but also a bit of colombard and folle blanche. Ragnaud-Sabourin still sells part of their production to the big cognac houses, but the majority they keep for their own creation.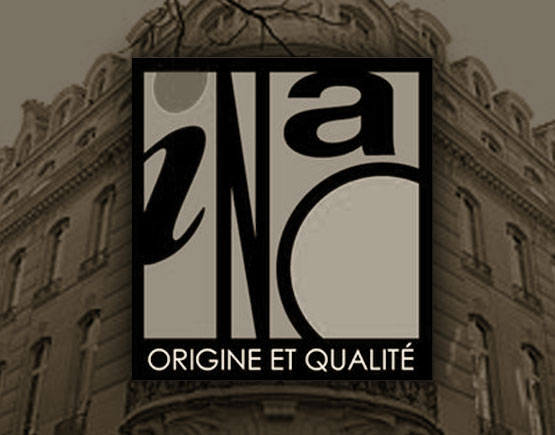 INAO
He contributed to the 1909 and the 1938 legislation that defined the cognac-producing area and helped to form the INAO (Institut National des Appellations d'Origine) for the protection against frauds. His cognacs were famous, especially his early 20th century vintages. They still are.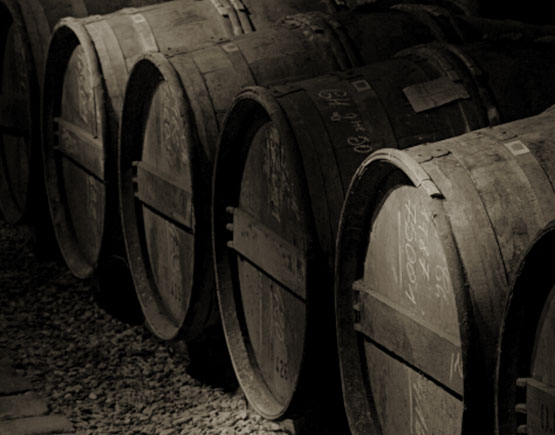 Beautiful, old cognacs
Altogether they are now in possession of an enormous stock of old cognacs, two to three times as big as is seen in other houses and more then fifteen times as many as is needed for one year of sales. This stock enables them to produce some very beautiful, old cognacs.
Our Gaston Briand bottles
(No products found)
{{product.Name}}
{{currency.symbol}} {{product.SalesPrice | number:'2'}}
Call for price