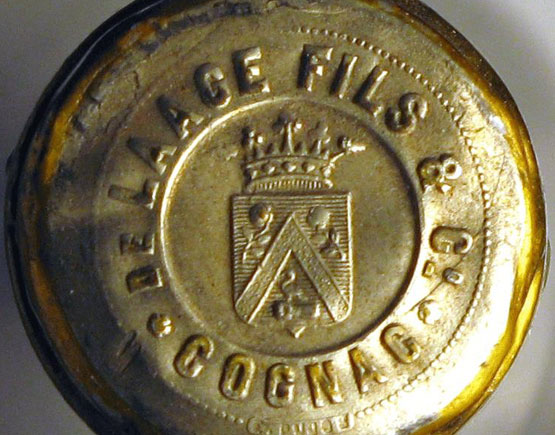 The Maison
One very famous brand from the 19th century was De Laage & Fils. Established in 1856 by M. Théophile De Laage de Meux (1833-1922) in the city of Cognac. Mr. De Laage de Meux had a keen interest in cognac already as a young man. At the age of twenty-three, he already started his company and soon build a distillery in the Rue d'Isly in Cognac. He put a lot of effort into the expansion of his brand throughout the world and also in improving the quality of his cognacs.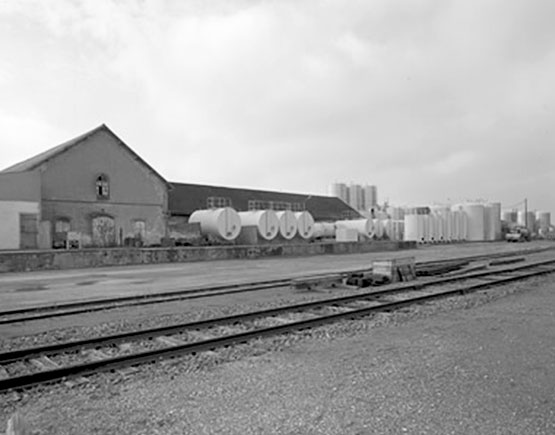 The Distillery
Around 1875 he builds a new distillery with large storehouses in Saint-Savinien, which is 10 miles North of Saintes. Here they were just building a new railroad track and his buildings were just next to it. The wagons could ride into the depots via a rotating plate that he had built on his premises.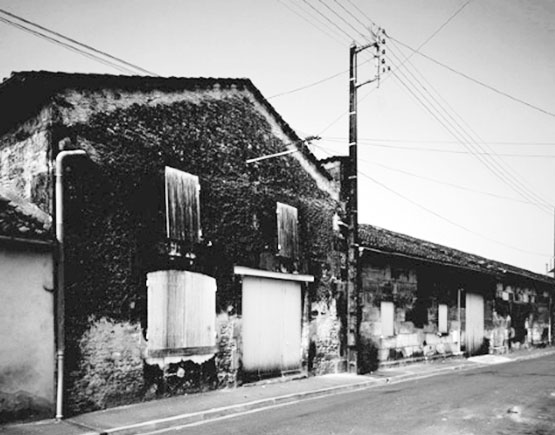 Sparkling wines
After World War II they started focussing on making sparkling wines and in 1976 they were sold to Gemaco, as had done several others before them, like Normandin, Gautier, Pascal Combeau and Girard. The name of the distillery in Saint-Savinien changes to Distillerie Charentaise. This was sold by Marie Brizard - Berger (Gemaco) and Marie Brizard & Roger merged in 1995 - to become the Distilleries Charentaise, now the only distillery in Charente that does not produce cognacs.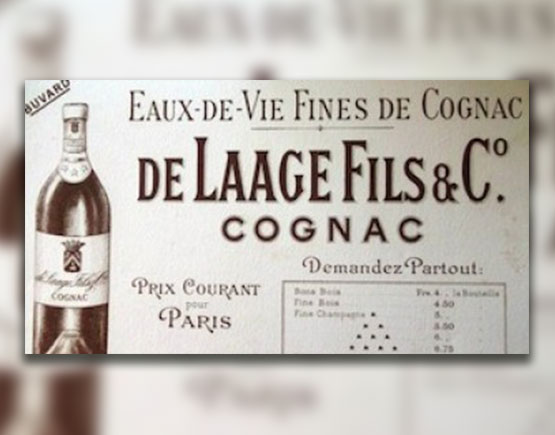 Belvédère
De Laage also made a secondary brand of cognac: Faucon d'Or – or sometimes seen as Faucon d'Or de Laage. This brand still exists today, produced by Gemaco, which is now owned by the Belvédère group, who had bought Marie Brizard & Roger in 2006.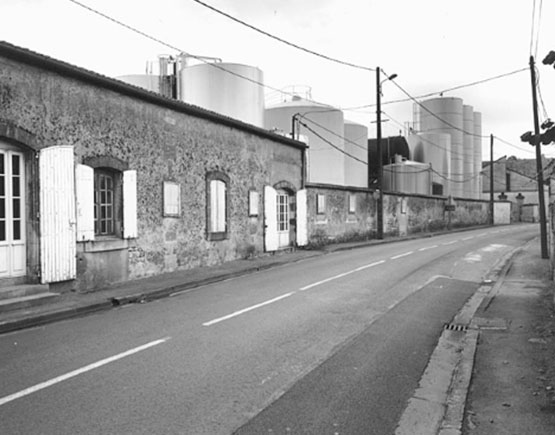 Rémy Martin
Opposite the distillery and chais, he builds a fine house for himself, which is still present. In Saint-Savinien Mr. De Laage de Meux also became a counselor by profession. In 1885 he decided to sell his distillery in Cognac and focus on Saint-Savinien. It was bought by Auboynneau and later on resold to Rémy Martin.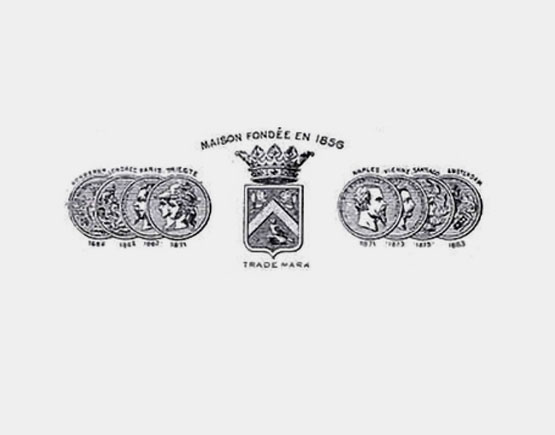 Medals and prices
It made him gain many medals and prices - Londen 1862, Parijs 1867, Triest 1871, Naples 1871, Wenen 1873, Santiago 1875, Bordeaux 1882, Amsterdam 1883, Calcutta 1884 – that all testify to his great reputation. At the end of the 19th century de firm is represented in numerous big cities throughout Europe and overseas.
Our De Laage bottles
(No products found)
{{product.Name}}
{{currency.symbol}} {{product.SalesPrice | number:'2'}}
Call for price