---
Banyuls
Banyuls, Ermitage de Consolation Hors d'Age
Hors d'Age, Very Fine Tawny, Ermitage de Consolation. Assumed from the 1960's. Aged for at least 30 years. No. 25050
Provenance: Besch Cannes, 4/15/2017
Assumed from the 1960's. Aged for at least 30 years. No. 25050
This bottle is being moved to our Davie Warehouse. Leave your email address and we will notify you as it becomes available, and send you a 5% discount code for your next purchase.
World's Largest collection
3-5 day U.S.A. delivery
Secure payment
Call Us 954-607-7386
Email Us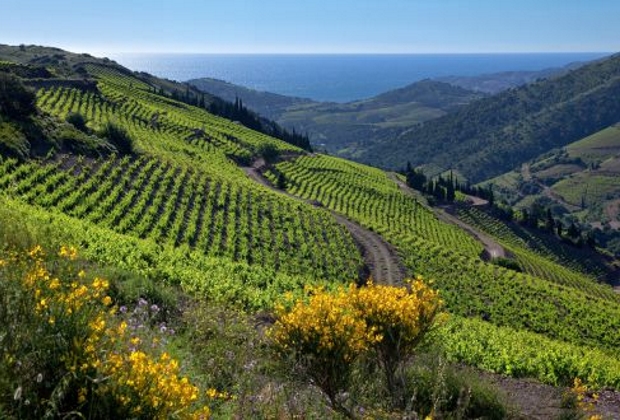 Banyuls is a French appellation d'origine contrôlée (AOC) for a fortified apéritif or dessert wine made from old vines cultivated in terraces on the slopes of the Catalan Pyrenees in the Roussillon county of France, bordering, to the south, the Empordà wine region in Catalonia in Spain.
The AOC production area is limited to four communes of the Côte Vermeille: Banyuls (from which the AOC takes its name), Cerbère, Collioure, and Port-Vendres.The production process, known in France as mutage, is similar to that used to make Port.