---
Armagnac NV Chateau de Tariquet
V.S.O.P. Double Magnum
Provenance: Sylvies, 1/29/2016
Questions about this piece?
Armagnac
Armagnac is France's oldest and most prestigious wine-based eau-de-vie. In the 16th century, it was sold over the counter in pharmacies as a "medicine". Armagnac began to be aged in oak barrels in the 17th century. Nowadays, the Armagnac region can be divided into three production areas: Bas-Armagnac, Ténarèze and Haut-Armagnac. Unlike Cognac, Armagnac is comprised of a broad palette of grape varieties, each very different, allowing for a very particular aromatic balance: Bacco adds to the wine's structure and lends it full-bodied, rich and dense aromas that require long ageing processes to fully express their roundness, smoothness and length on the palate. Folle Blanche, on the other hand, provides freshness and fruitiness in the first years of ageing. Ugni Blanc, ideal for distilling, as well as Colombard, are the final names on the region's list of most common grape varieties. When aged for 15 years or more, Armagnac displays flavours of hazelnut, orange peel, cocoa, and prunes combined with aromas of rose, verbena, leather, vanilla and even cinnamon. These Armagnacs are very dense and rounded and fully express their soil. After 25 years, Armagnacs lose their potency and mellow. Their original character gives way to oak barrel fragrances and their length on the palate becomes truly remarkable.
Château de Tariquet
(We currently have no information available on this brand)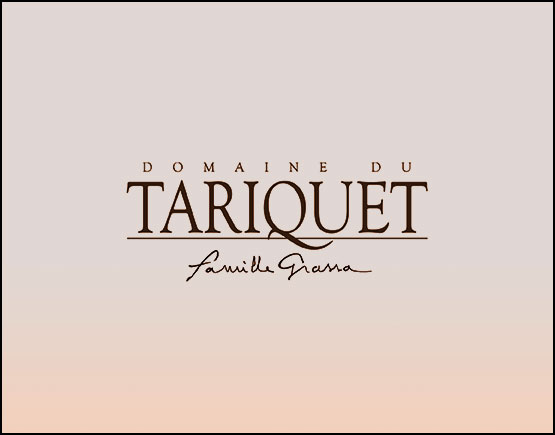 Château de Tariquet
From the nineteenth-century bear trainer to the young winegrowers of the twenty-century every family has a history. The agricultural France of the late nineteenth century was a hard life, and many decided to leave home in search of a better life abroad. It is in this climate that their history begins, The Ariégeois village of Ercé located in the Pyrenean Piedmont.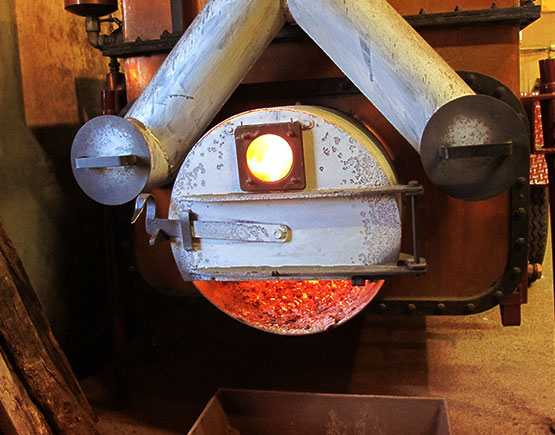 Around the world
Its inhabitants had a specialty: the training of bears. In all logic, the young Artaud exercised the curious profession of bear-show. With his two bears, history has forgotten the names, he went around the world, crossed seas and oceans and eventually arrived in the United States of America, probably lived happily until the day when homesickness took him back to find a place to spend his remaining days.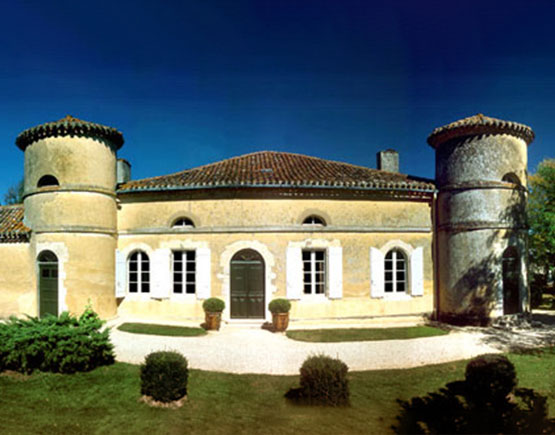 Reunited
Artaud returned to France in 1912 and discovered Château de Tariquet and immediately fell in love with the site, but unfortunately, his assets were insufficient to acquire the house. It was then that he appealed to his son Jean-Pierre, who remained in New York where he had married Pauline, a pretty young woman from Ariège. Jean-Pierre, a bartender, was mixing valuable cocktails in a trendy bar. Father and son reunited and together they acquired the Château de Tariquet. But, ruined by the phylloxera, there were only seven unfortunate hectares left of the vineyard.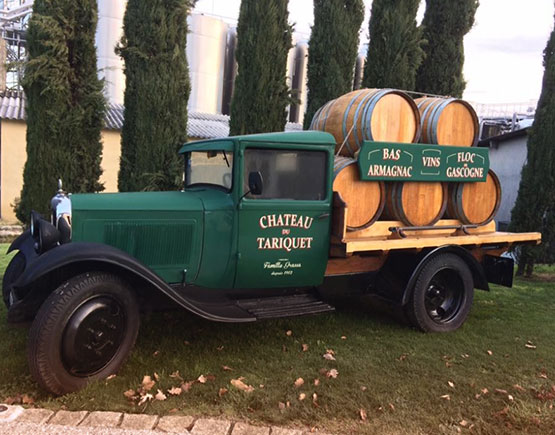 No beautiful story without drama
One thousand nine hundred fourteen remains a terrible year, that of the beginning of the First World War. Jean-Pierre Artaud, an ardent patriot, will join France to fight, be wounded by a bayonet in a rough and bloody close combat action he lost so much blood, that part of his memory will lack for many years.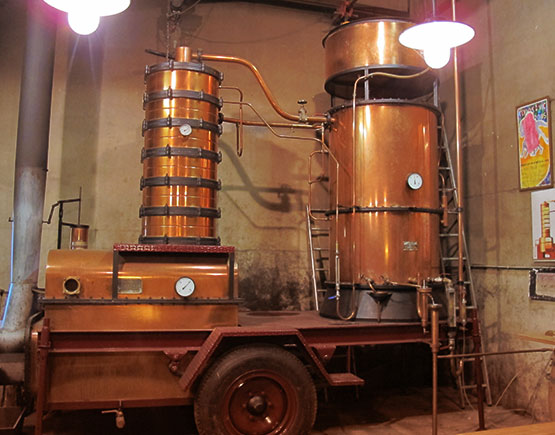 Baby Girl
Amnesia, he remained in French hospitals until 1922, when he returned to New York, where his wife Pauline, week after week, never missed the boat from Le Havre, always hoping of the return of her husband. Unfortunately for Pauline, attached to the modern life of New York, they decided to leave the United States for France. Their return was delighted by the birth of a baby girl they called Hélène.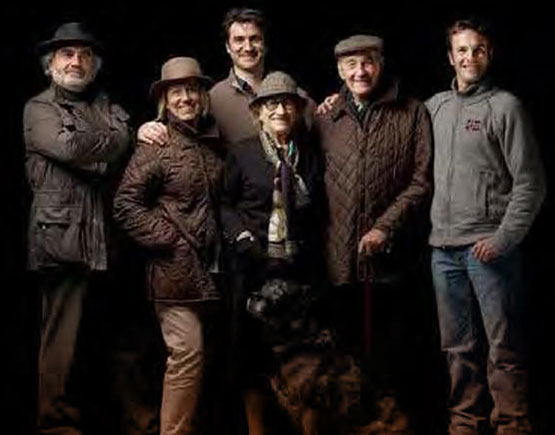 Pierre Grasso
Pierre Grasso was born in France out of Spanish parents, from the Sierra de Guara. The other side of the Pyrenees. As a boy he started on an early age working the fields, he would not attend school. He has a fierce desire to devour life somewhere else. During his military service, he joins the battalion of Joinville where the best French competitors of various disciplines are selected, and he brilliantly passes his certificate of study.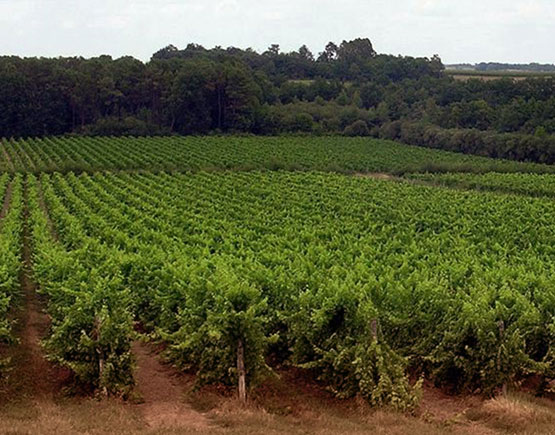 WWII
Returning to civilian life, Pierre stops in Bordeaux where he works in a barber shop. 1939 was the end of his Barber-shop career and the general mobilization of the Second World War leads him to a new life. The Nazis captured his battalion as prisoners of war. He manages to get repatriated and enters into resistance in the south-west of France, in Éauze, near the Château de Tariquet where he met Hélène. The the rest of the story is hardly difficult to imagine.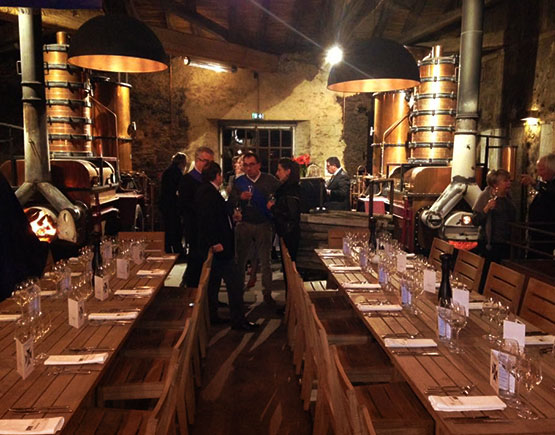 Preparing another chapter
Soon, Hélène and Pierre started a wine mission in Bas-Armagnac. They will have four children: Julia, Christiane, Françoise, and Yves. Julia and Yves continue the profession. From 1972, they will constitute their first company with their father, will develop the sales of Bas-Armagnac produced at the château. In 1982, while the market was stammering, they chose to produce white wines. There is no beautiful story without that, in the end, there is a note of hope. Armin and Rémy, son of Yves, now become winegrowers and prepare to write another chapter.