---
Armagnac Baron Lafite-Rothschild Tres Vieille Reserve 0.75l
Vieille Reserve, In Basket, Bottling 1970"s
Provenance: Besch Cannes, 10/31/2015
Produced for the famous Bordeaux house Lafite Rothschild. Originally produced for consumption just in the chateau before receiving a very a limited release
Questions about this piece?
Some details:

Size
70 cl
Vintage
Non-vintage
Alcohol
43.0 %
Bottled
1970
Fill level
High shoulder
Maturation
Vieille Réserve
Packaging
Straw Basket
Shape
Bordeaux
Armagnac
Armagnac is France's oldest and most prestigious wine-based eau-de-vie. In the 16th century, it was sold over the counter in pharmacies as a "medicine". Armagnac began to be aged in oak barrels in the 17th century. Nowadays, the Armagnac region can be divided into three production areas: Bas-Armagnac, Ténarèze and Haut-Armagnac. Unlike Cognac, Armagnac is comprised of a broad palette of grape varieties, each very different, allowing for a very particular aromatic balance: Bacco adds to the wine's structure and lends it full-bodied, rich and dense aromas that require long ageing processes to fully express their roundness, smoothness and length on the palate. Folle Blanche, on the other hand, provides freshness and fruitiness in the first years of ageing. Ugni Blanc, ideal for distilling, as well as Colombard, are the final names on the region's list of most common grape varieties. When aged for 15 years or more, Armagnac displays flavours of hazelnut, orange peel, cocoa, and prunes combined with aromas of rose, verbena, leather, vanilla and even cinnamon. These Armagnacs are very dense and rounded and fully express their soil. After 25 years, Armagnacs lose their potency and mellow. Their original character gives way to oak barrel fragrances and their length on the palate becomes truly remarkable.
Lafite-Rothschild
(We currently have no information available on this brand)
Chateau Lafite Rothschild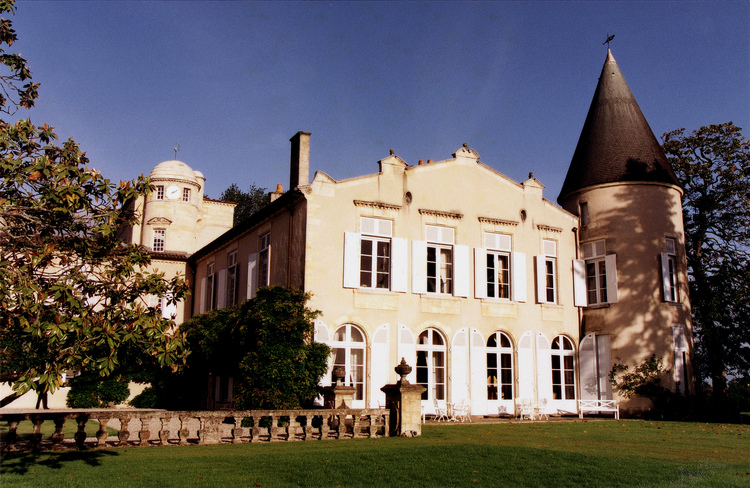 Since its 1855 classification, Chateau Lafite Rothschild has been considered one of the best wine producers in the world. Its reputation attracts countless visitors each year, including foreign dignitaries, socialites and royalty. It is during the visits of these important guests to the chateau, that Chateau Lafite Rothschild would serve a superior batch of their very own cognac at the end of the ceremonial banquet. Only a decade ago, with frequent requests from principle negociants and prominent collectors, the chateau ultimately decided to release a limited allocation to the market.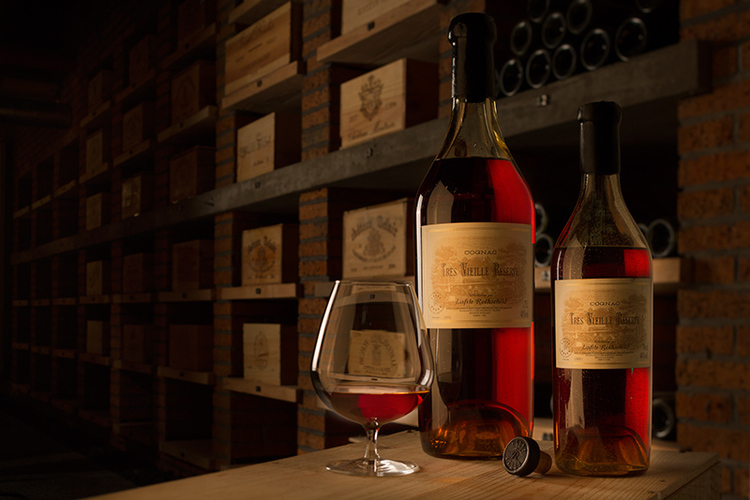 Lafite Cognac or Armagnac - Très Vieille Réserve are truly exceptional products which represent the culmination of efforts the chateau and its vinerons have undertaken and mastered for over half a century - an unsurpassed level of consistency and quality has been maintained. This exceptional blend consists of the finest grapes the Cognac and Armagnac regions have to offer.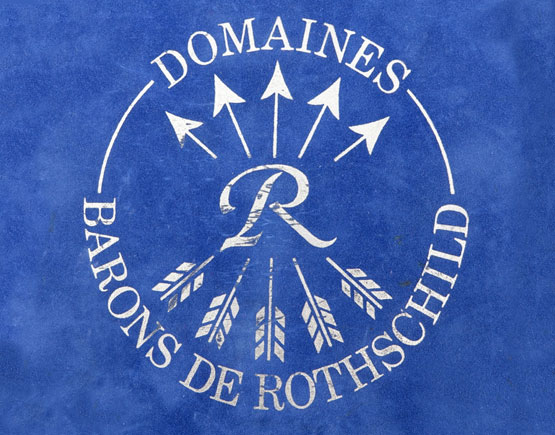 Some of their direct importers in the world wanted that exclusive selected, blended cognac and Lafite Rothschild began to distribute a limited number of bottles, on a yearly base, to their network of importers. Lafite Rothschild Très Vieille Réserve comes in a straw basket. The logo of Lafite and the five arrows can be seen on the label, 70cl and 40,5% ABV. The line of merchandise was extended to an Armagnac, sourced from one of the best négociants in the region