---
Armagnac 1966 Domaine de Lassaubatju 1.5L
Magnum, Grand Bas-Armagnac, Original Carton Box
Provenance: SAS Cornette de Saint Cyr, 6/15/2017
Questions about this piece?
Some details:

Size
1.5 ltr
Vintage
1966
Alcohol
43.0 %
Bottled
1982
Fill level
Base neck
Packaging
Original carton box
Region
Grand Bas-Armagnac
Armagnac
Armagnac is France's oldest and most prestigious wine-based eau-de-vie. In the 16th century, it was sold over the counter in pharmacies as a "medicine". Armagnac began to be aged in oak barrels in the 17th century. Nowadays, the Armagnac region can be divided into three production areas: Bas-Armagnac, Ténarèze and Haut-Armagnac. Unlike Cognac, Armagnac is comprised of a broad palette of grape varieties, each very different, allowing for a very particular aromatic balance: Bacco adds to the wine's structure and lends it full-bodied, rich and dense aromas that require long ageing processes to fully express their roundness, smoothness and length on the palate. Folle Blanche, on the other hand, provides freshness and fruitiness in the first years of ageing. Ugni Blanc, ideal for distilling, as well as Colombard, are the final names on the region's list of most common grape varieties. When aged for 15 years or more, Armagnac displays flavours of hazelnut, orange peel, cocoa, and prunes combined with aromas of rose, verbena, leather, vanilla and even cinnamon. These Armagnacs are very dense and rounded and fully express their soil. After 25 years, Armagnacs lose their potency and mellow. Their original character gives way to oak barrel fragrances and their length on the palate becomes truly remarkable.
Domaine de Lassaubatju
(We currently have no information available on this brand)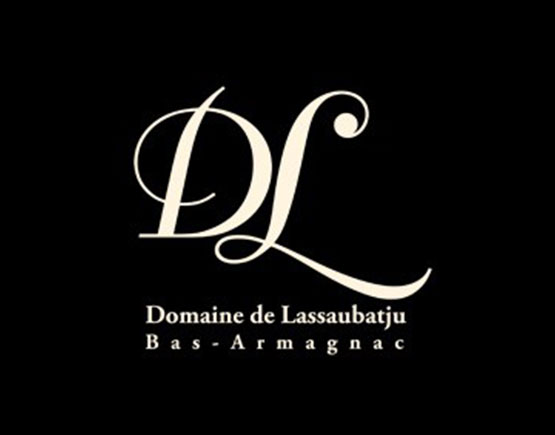 Domaine de Lassaubatju
The Domaine de Lassaubatju implanted on 120 hectares shared between vineyards and cereal crops are located in the Landes, in Bas-Armagnac, at the gates of the Gers. It is here, in the land of the ' Sables Fauves,' that the vineyard of Domaine de Lassaubatju expresses all the local natural heritage since 1860. At that date, Jules Lassaubatju was already distilling his first Armagnacs in their most noble appellation: Bas-Armagnac.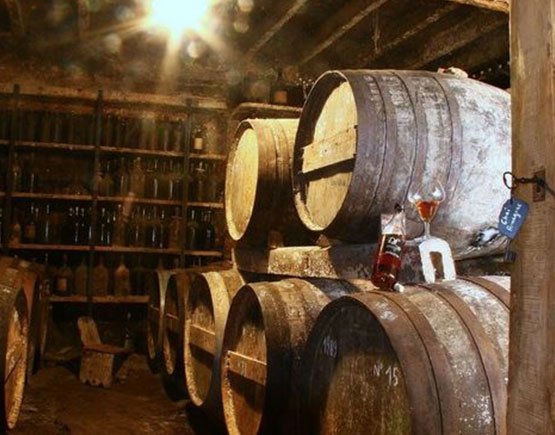 Inherited
This inherited savoir-faire continues today, the torch having been taken over by his nephew Francis Bernard, who in turn passed it on to his son Frederick and his wife, Véronique.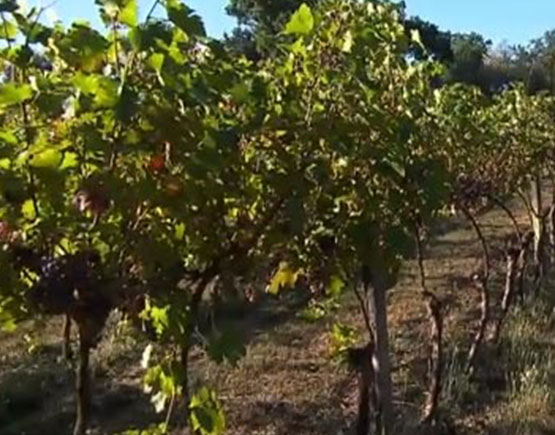 First certified organic vineyard in Armagnac
They are now pursuing the development of the domain in a resolutely innovative approach to viticulture attentive to the well-being of the earth and men. This approach, based on the mere observation of a ' state of the scene.' On intuition and especially on common sense after observing nature, to give it all its ability to express itself respecting its original biodiversity and ecosystem. This path realized the certification of the bio-vineyard since the harvest of 2013, out of a total of 20 hectares, the first vineyard labeled "bio" for Armagnac.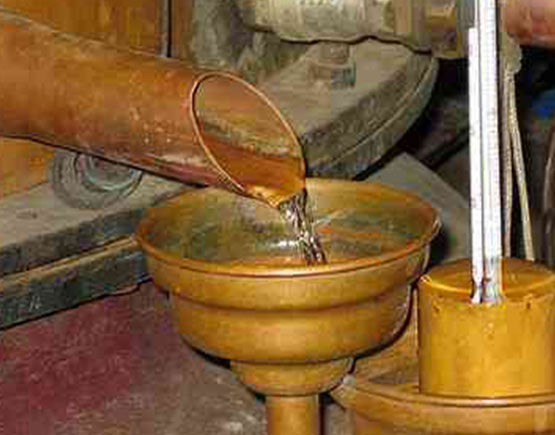 Production system
This approach to produce increased: currently agroforestry has implemented the region on 40 hectares to cultivate trees planted for this purpose between the various cereals (wheat, barley, the hybrid triticale), depending on the nature of the soil; New technique of planting the vine — a real questioning of the production system. Here, tradition has a future!