---
Armagnac 1964 Domaine de Jouanda
Grand Bas Armagnac, Jacques de Poyferre
Provenance: Millon, 11/25/2016
Questions about this piece?
Some details:

Size
70 cl
Vintage
1964
Alcohol
40.0 %
Bottled
1982
Fill level
High shoulder
Region
Grand Bas-Armagnac
Shape
Cognaçaise
Armagnac
Armagnac is France's oldest and most prestigious wine-based eau-de-vie. In the 16th century, it was sold over the counter in pharmacies as a "medicine". Armagnac began to be aged in oak barrels in the 17th century. Nowadays, the Armagnac region can be divided into three production areas: Bas-Armagnac, Ténarèze and Haut-Armagnac. Unlike Cognac, Armagnac is comprised of a broad palette of grape varieties, each very different, allowing for a very particular aromatic balance: Bacco adds to the wine's structure and lends it full-bodied, rich and dense aromas that require long ageing processes to fully express their roundness, smoothness and length on the palate. Folle Blanche, on the other hand, provides freshness and fruitiness in the first years of ageing. Ugni Blanc, ideal for distilling, as well as Colombard, are the final names on the region's list of most common grape varieties. When aged for 15 years or more, Armagnac displays flavours of hazelnut, orange peel, cocoa, and prunes combined with aromas of rose, verbena, leather, vanilla and even cinnamon. These Armagnacs are very dense and rounded and fully express their soil. After 25 years, Armagnacs lose their potency and mellow. Their original character gives way to oak barrel fragrances and their length on the palate becomes truly remarkable.
Domaine de Jouanda
(We currently have no information available on this brand)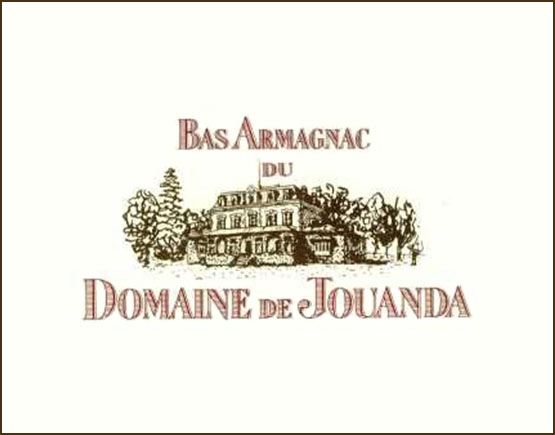 Domaine de Jouanda
The Barons of Poyferré have owned the Domaine de Jouanda since 1880. The location is in the commune of Arthez Armagnac in the heart of Gascony in the area of appellation Bas Armagnac, where, so it has been told, the home is of the most famous Armagnacs.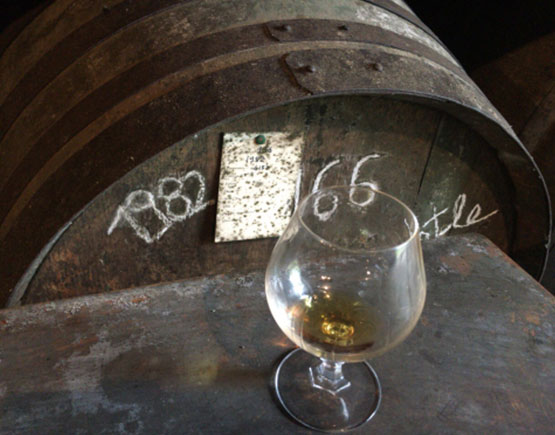 Round and warm taste
You can define the Armagnacs of the Domaine de Jouanda by their old gold color, their powerful and excellent aroma, their round and warm taste, of very long persistence. The glass bottom contains complex scents of prunes, vanilla, dried fruit, continue to evolve offers pleasure to savor for several hours.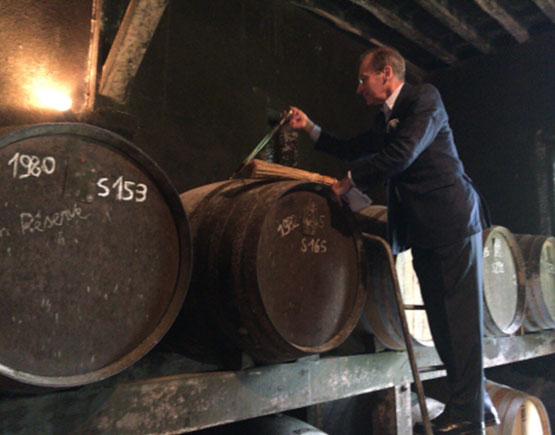 A minimum of 15 years
The barons of Poyferré regularly produce Armagnac at the Domaine de Jouanda since at least 1887, as evidenced by the few dozen bottles of this vintage they still have today. The current generation continues this quest for excellence in the utmost respect for a century-old tradition widely recognized by the largest restaurants in France and regularly applauded by the professional press. The Domaine de Jouanda produces exclusively vintage Bas-Armagnacs which are ready for sale after aging in casks at a minimum of 15 years.