---
Armagnac 1962 Gelas & Fils B.
Vieil Armagnac, Original Wooden Case
Provenance: Christies London, 3/16/2017
Questions about this piece?
Some details:

Size
70 cl
Vintage
1962
Alcohol
40.0 %
Bottled
1976
Fill level
Mid neck
Maturation
Vieil
Packaging
Original wooden case
Region
Gers
Shape
Cognaçaise
Armagnac
Armagnac is France's oldest and most prestigious wine-based eau-de-vie. In the 16th century, it was sold over the counter in pharmacies as a "medicine". Armagnac began to be aged in oak barrels in the 17th century. Nowadays, the Armagnac region can be divided into three production areas: Bas-Armagnac, Ténarèze and Haut-Armagnac. Unlike Cognac, Armagnac is comprised of a broad palette of grape varieties, each very different, allowing for a very particular aromatic balance: Bacco adds to the wine's structure and lends it full-bodied, rich and dense aromas that require long ageing processes to fully express their roundness, smoothness and length on the palate. Folle Blanche, on the other hand, provides freshness and fruitiness in the first years of ageing. Ugni Blanc, ideal for distilling, as well as Colombard, are the final names on the region's list of most common grape varieties. When aged for 15 years or more, Armagnac displays flavours of hazelnut, orange peel, cocoa, and prunes combined with aromas of rose, verbena, leather, vanilla and even cinnamon. These Armagnacs are very dense and rounded and fully express their soil. After 25 years, Armagnacs lose their potency and mellow. Their original character gives way to oak barrel fragrances and their length on the palate becomes truly remarkable.
Gelas & Fils B.
(We currently have no information available on this brand)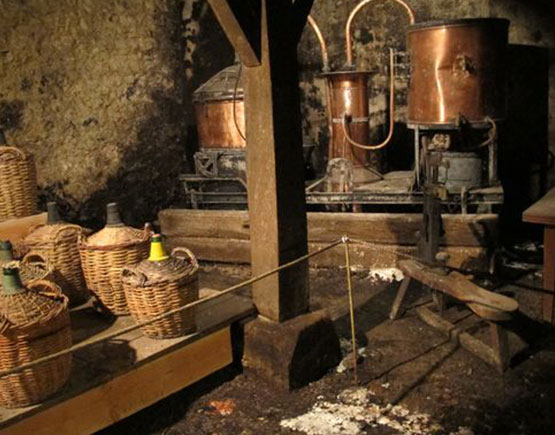 Gelas since 1865
Family traces go way back to 1246, in the form of the King's Musketeer, D'Artagnan (born Charles de Batz), but it was not until around the middle of the 19th century that the Gélas family linked its destiny to that of Armagnac. In 1865, Guillaume Gélas, a respected barrel maker, bequeathed his business to his son Baptiste, who in turn created the Maison Gélas. He duly moved into the premises currently occupied by the firm and embarked on the business of making and selling Armagnacs.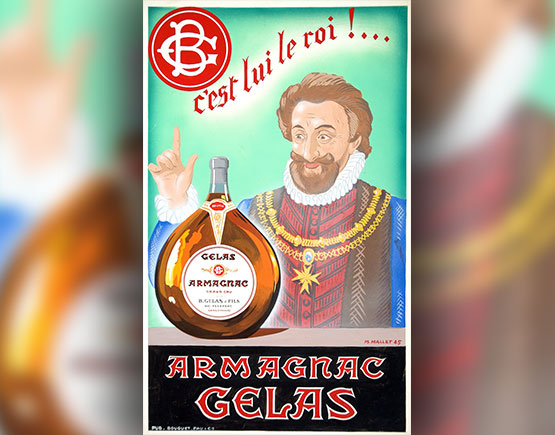 An excellent reputation
In 1910, his son Louis took on the management of the company and acquired a property planted with Manciet vines, the Château de Martet (Martet Castle) which is still in the family fold. Louis was a public figure and held various offices both in his native town and at a departmental level. After the Second World War, Pierre followed in his father's footsteps and lent the family firm an international dimension.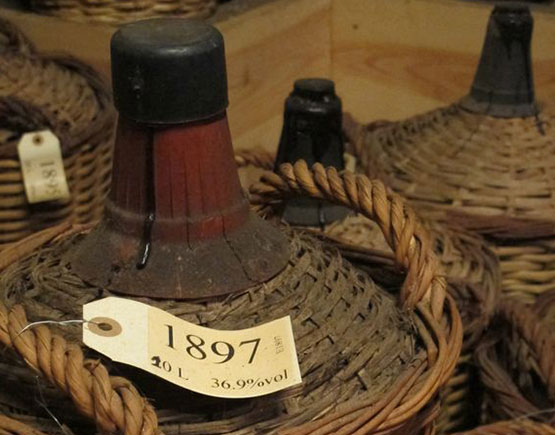 Excellent reputation
In 1950, he was the first Gers businessman to develop a business in wines and various spirits. He revolutionized his times by offering on an exclusive basis Armagnacs hailing from the terroirs or local regions of Bas Armagnac and La Ténarèze, at their natural degree of aging, without reduction. This unique selection of proprietors lends the resulting product an excellent reputation at the grandest of tables, be it in France or abroad.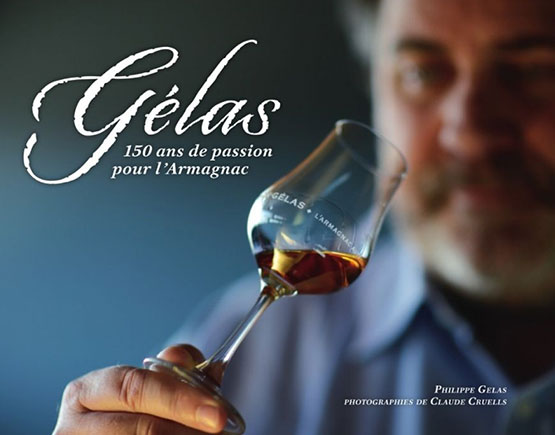 Philippe Gelas
Today, Pierre's son Philippe, representing the fourth generation of the Gélas family to take the reins, has been running the firm since late 2001. He is carrying on in the innovative spirit of his forebears by introducing single varietal Armagnacs, thus asserting the differentness of the Maison Gélas: an alternative Armagnac.